Work placements: Alternative university solutions
Work placements provide an invaluable opportunity for students to fast-track and embed vital real-world skills and experience. Research shows, students who undertake a meaningful work placement are more likely to be employed.
Being involved in good work experience placements allow students to turn theory into practice. Participants appreciate the benefits and challenges of working with others and within teams. Academics often remark they can tell the difference between students who have completed work placements and those who have not. Often a work placement can have great benefits for students including an increase in self-confidence.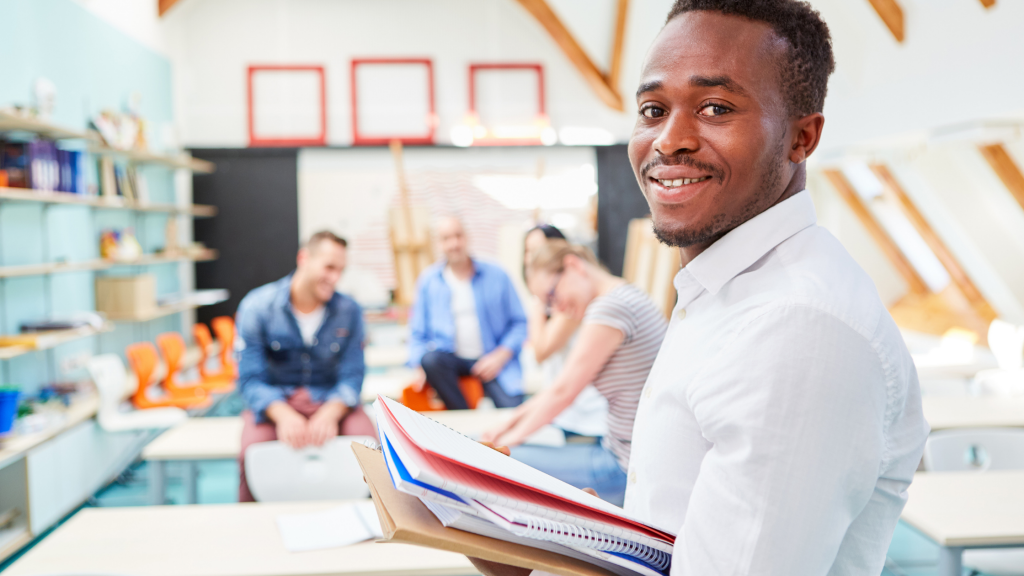 However, finding a meaningful work placement is not straightforward. A proportion of students in many universities are unable to find the work placement they want. Demand exceeds supply and many students find the process of securing work placements too challenging.
The pandemic has only made the problem of securing a work placement worse, which creates a real headache for universities.
To help solve the problem this post examines alternative solutions and considers key questions including:
To what extent can a virtual experience work for a student and university?
How can meaningful goals be set for a work placement?
What work placement software is available to use that might enrich any learning experience?
---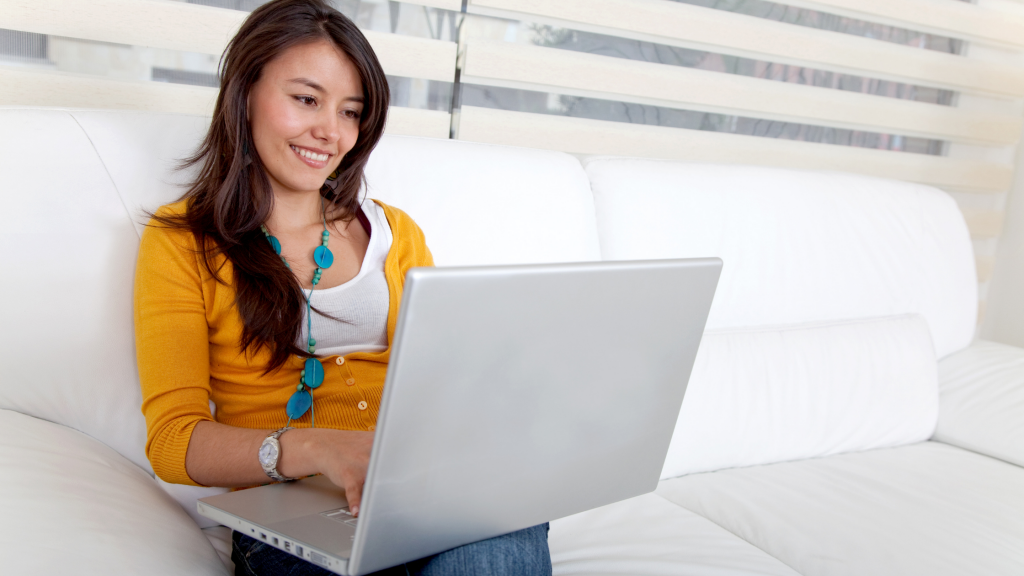 Business simulation work placement
A work placement typically provides people with an opportunity to experience business reality. However, that experience tends to be a narrow glimpse into the overall organization. Sadly, some work placements are also so photocopying repetitive or tediously tame, they do more harm than good.
Given many students can't secure a placement, let's consider how a virtual experience might work.
Modern, sophisticated online business simulation games allow people to manage a whole company. Being central to the operation, the student user takes the CEO role and manages the overall business. Being responsible for all decisions and consequences presents the student with a completely different student work placement experience.
Any chosen business simulation must have been thoroughly tested in university and workplace environments. The technology must allow for clear goals to be set and for users to repeat activities over time. Work placement reflection and work placement reports should all be part of the online business simulation. Tutors must be able to communicate with students and monitor and assess work remotely.
---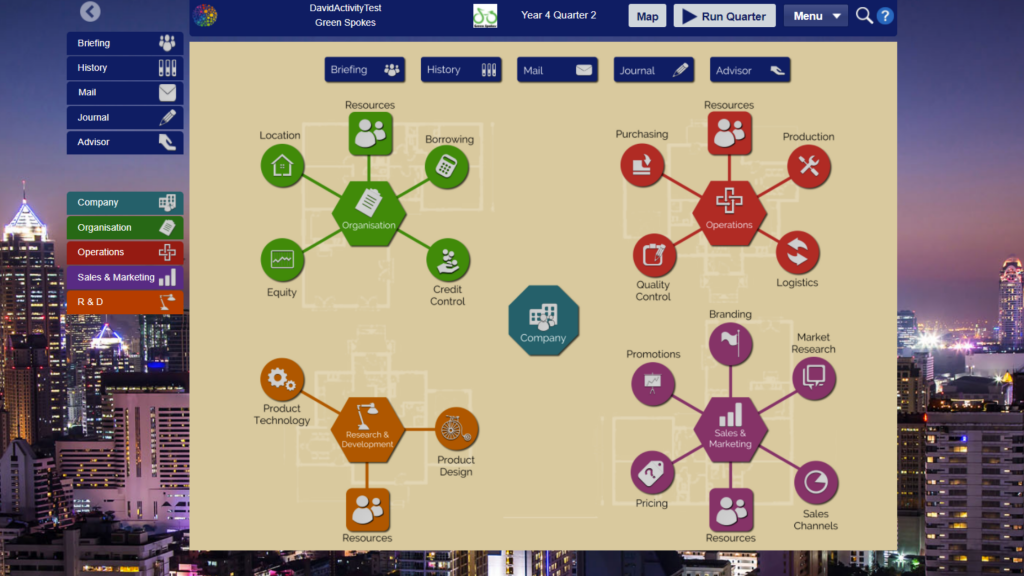 SimVenture Evolution
During the pandemic Edinburgh Napier University used the business simulation 'SimVenture Evolution' with 500+ students seeking to develop their employability skills. Student feedback included the following point made by one participant:
"I felt the experience (of using SimVenture Evolution) was thoroughly enjoyable. It was unlike any other teamwork activity that I have done before at university. It was very exciting to predict the outcomes and manage the company. The experience felt very real-life and practical."
Edinburgh Napier lecturer, Dr Sarah Borthwick Saddler also remarked that students engaged well with the platform. She noticed how SimVenture Evolution helped to showcase the interconnectivity of different departments and the impact of decisions.
Work placement feedback was also provided by Dr Akwal Sunner. Dr Sunner used the business simulation with both undergraduate and postgraduate students at Strathclyde University.
He siad: "Using SimVenture Evolution allowed students to gain experience of operating a small business in a safe virtual environment. Students engaged well with the platform, and I was able to track their progress through the interactive Control Tower functionality. Great product and extremely useful as an educational learning tool."
Being an online portal, SimVenture Evolution offers many work placement benefits and works well for online higher education. The learning platform allows students to develop their business acumen skills from any location. The business simulation also lets individuals work within teams on the same screen yet remotely from one another. Communication in business is a hot employment topic and the simulation is a powerful aid to develop all related skills.
Whilst SimVenture Evolution allows students to run a virtual company in many different ways over any time period, it doesn't let students run any type of business they choose. If this is an important aspect for your needs, SimVenture Validate offers a solution.
---
Work placements: Business startup idea
Higher Education institutions are increasingly offering work placement schemes where starting a business and business startup is the focus for students. The University of Loughborough is one great example.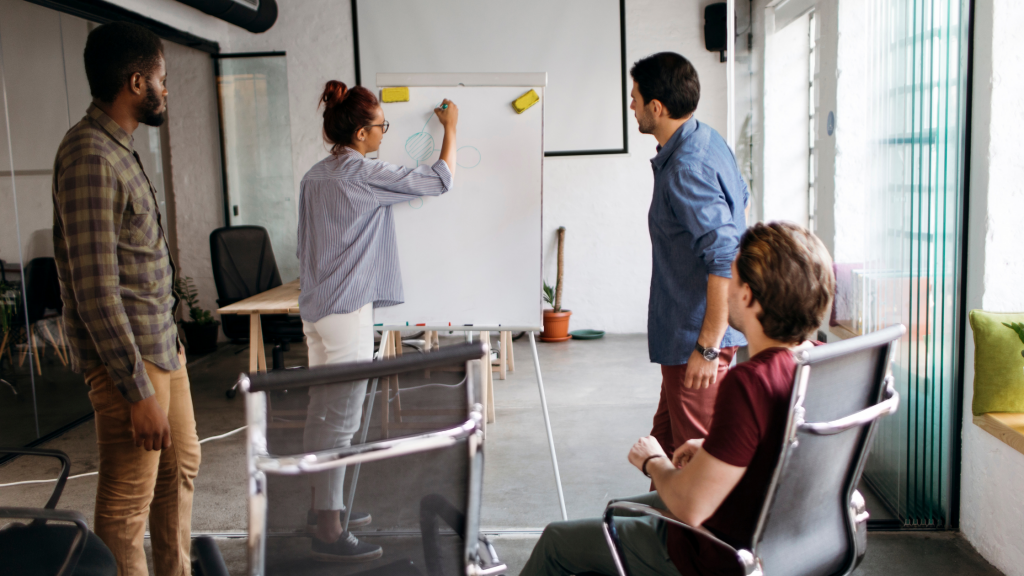 SimVenture Validate is an online platform that guides students to create their own Business Model Canvas and test their business ideas. By using the platform, students develop their startup ideas and build on their thinking by responding to questions and completing research. This enables students to ultimately validate their startup business and share a well thought out business portfolio.
As an interactive business planning tool, SimVenture Validate lets people develop one or multiple ideas simultaneously. Unlike plans on various scraps of paper, Validate structures and scaffolds respondent answers so information is always easily accessible. But like SimVenture Evolution, tutors can view all student work remotely thus making work placement reflection and assessment straightforward.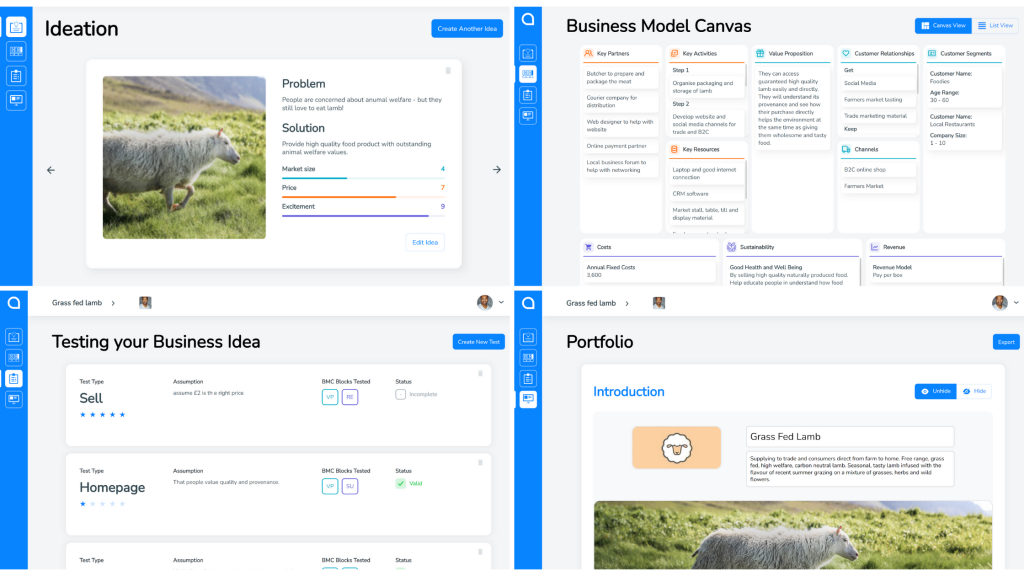 Dr Amanda Berry from the University of Loughborough has used SimVenture Validate with students undertaking an enterprise placement year. Dr Berry liked SimVenture Validate because it allowed students to work independently whilst she monitored progress remotely.
Dr Berry has also commented on SimVenture Validate's modern user-friendly interface and the platform's engaging functionality. Plus, the ability for students to find all information in one place. These are just a few of the reasons why Dr Berry says she continues to use SimVenture Validate.
In terms of the wider use of SimVenture Validate within education for enterprise, many universities are following Loughborough's lead. The Open University, Edinburgh University, the University of Nottingham, Aston University and the University of Arts London are just some examples.
Thanks to feedback from university tutors, we know that SimVenture Validate helps students develop transferrable skills, entrepreneurial skills, and business skills. It also enables people to become more business savvy.
---
Low-cost virtual learning platforms for work placements
SimVenture Evolution and SimVenture Validate are powerful and flexible tools that you can use to construct meaningful virtual placements. Expert training & support is also available and students can make extensive use of both products for under £100.
Find out how both platforms can be used for a virtual work placement by requesting your free online demo today.
An online demonstration can last between 30-60 minutes and is the perfect way to explore either product, ask questions, and learn how others use the resources.
Free product evaluation copies are available once a demo is completed.
---
Liked this post? You may enjoy these too.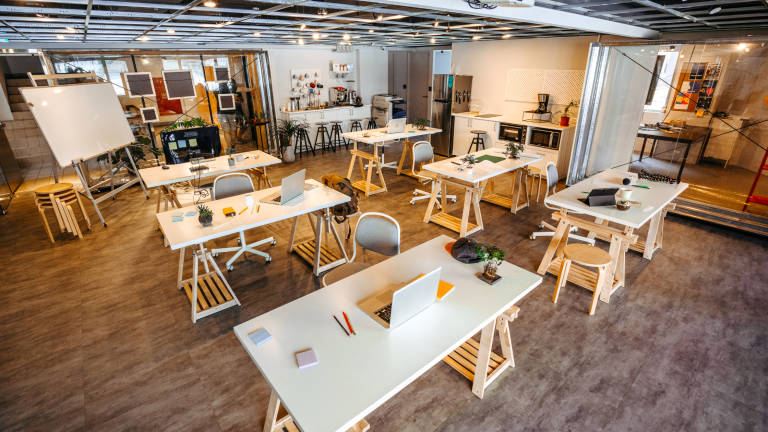 What makes for a successful university startup incubator and how should success be measured?Following university visits, interviews with incubator leaders…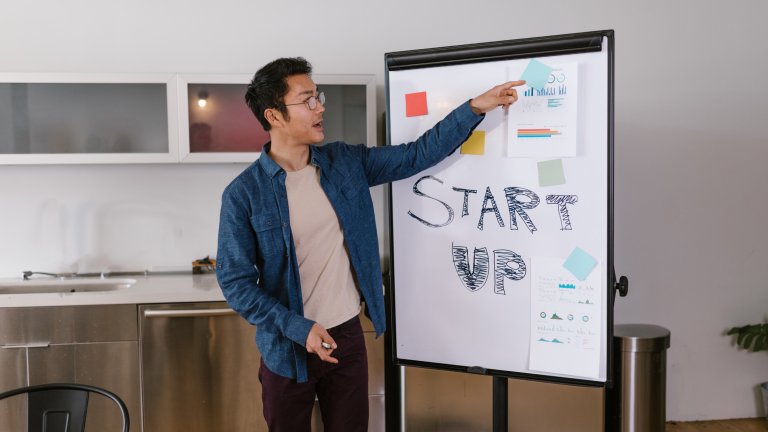 The Business Model Canvas (BMC) is a strategic management tool that simplifies the process of developing new business models and…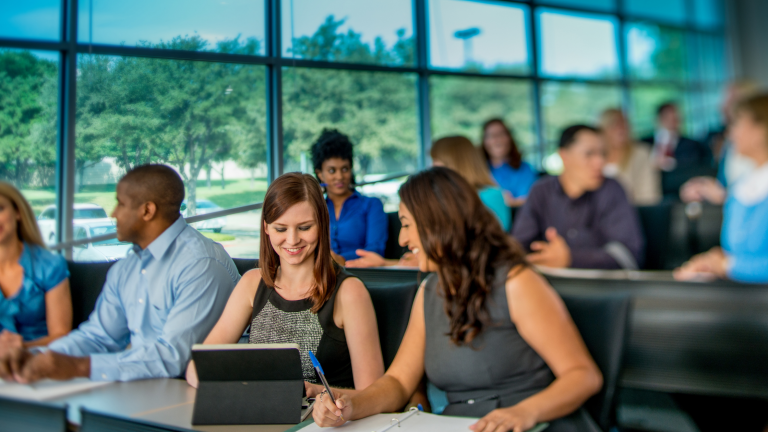 Find out what's hot in business education and training.Approaches to business education and training are changing quickly as new technologies…