SimVenture Clients | Globally Trusted
SimVenture clients and users of our advanced learning solutions (in both the education and workplace training sectors) are based all over the world.
If you would like to learn more about how SimVenture clients use any of our products and the impact our learning solutions are having, please get in touch. We will be more than happy to connect you with key clients who can share knowledge and experience.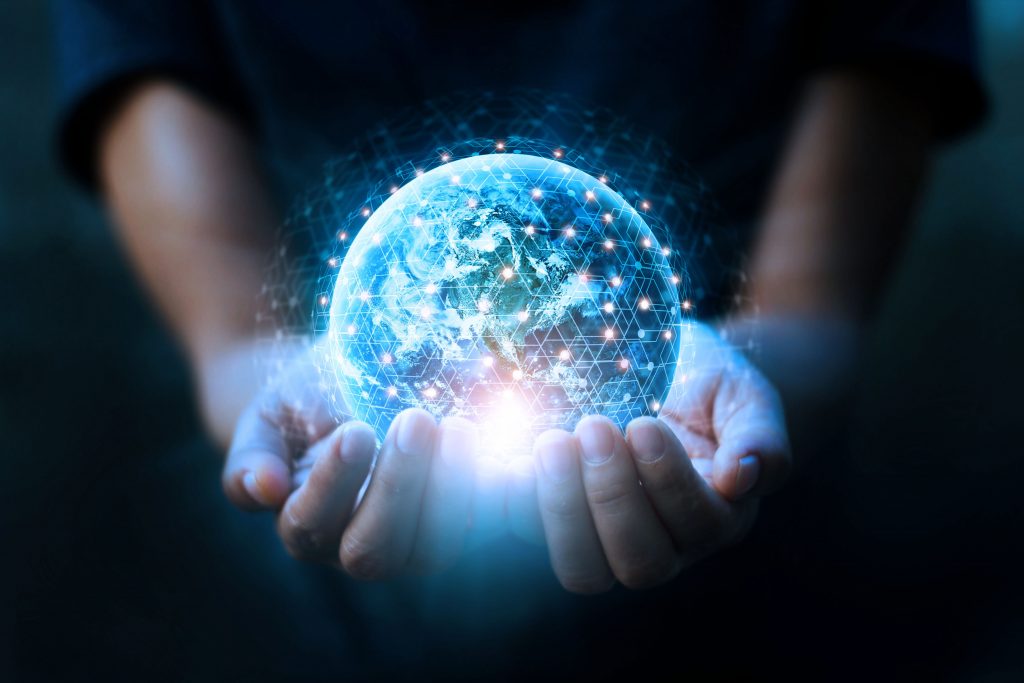 SimVenture Clients and Software Users
We are proud to work with hundreds of clients from around the world many of which are listed below. Our clients use our innovative digital learning products to support business, innovation & entrepreneurship learning and encourage creativity and curiosity for students in education and staff in workplaces. If you would like to learn more about the work our clients are doing, get in touch with our team today.
Higher Education Clients
Alexander College (Cyprus)
Al Hussein Technical University (Jordan)
Amazonian University (Colombia)
Anglia Ruskin University
American Business School Paris (France)
American University Cairo (Egypt)
American University Nigeria (Nigeria)
Autonomous University of Baja California (Mexico)
Autonomous University Metropolitana (Mexico)
Autonomous University of Mexico State (Mexico)
Bath Spa University
Bath Spa University (UAE)
Benemerita Universidad Autonoma de Puebla (Mexico)
Birkbeck, University of London
Birla Institute of Technology (India)
Birmingham College of Food, Tourism and Creative Studies
Birmingham City University
Bishop Grosseteste University College
Brij Mumbai University (India)
British College (Nepal)
British University Vietnam (Vietnam)
California University of PA (USA)
Cape Peninsula University of Technology (South Africa)
Cardiff University
Cardiff Metropolitan University
Cass Business School
Centro Universitario Norte, Universidad of Guadalajara (Mexico)
Chalmers University of Technology (Sweden)
Chulalonkorn University (Thailand)
City College Brighton & Hove
City University
College Autonoma de San Luis Potosi (Mexico)
Cranfield University
CREA University (Netherlands)
Dalhousie University (Canada)
De Montford University
Delft University of Technology (Netherlands)
Delhi Business School (India)
Drexel University (USA)
Dublin Institute of Technology (DIT) (Ireland)
Edulink International Campus (Sri Lanka)
Entrepreneurship Development Institute of India
EU Business School (Barcelona)
EU Business School (Munich)
Fundacion Universitaria CAFAM (Colombia)
Glasgow Caledonian University
Glyndwr University
Goldsmiths University (London)
Grimsby Institute
Gwinnett Technical College (USA)
Hang Seng University of Hong Kong (Hong Kong)
Harper Adams University
HELP Academy (Malaysia)
Hochschule Albstadt Sigmaringen (Germany)
Holborn College
Hong Kong Asssociation of Management (HK)
Hong Kong Institute of Technology (HK)
Hunter Centre for Entrepreneurship
Institute of Management Technology (UAE)
Instituto Tecnologico de San Juan del Rio (Mexico)
Instituto Tecnologico de San Luis Portosi (Mexico)
Instituto Tecnologico de Sonora (Mexico)
Instituto Tecnologico Superior de Monclova (Mexico)
Instituto Tecnologico Superior de Naranjos (Mexico)
Instituto Tecnológico Superior del Oriente del Estado de Hidalgo (Mexico)
International Hellenic University (Greece)
International University of Rabat (Morocco)
Jackson State University (USA)
Karoly Robert University College (Hungary)
Keele University
Kings College Nepal (Nepal)
Kingston University
Lahore University of Management Sciences (Pakistan)
Laksamana College Brunei (Brunei)
Lancaster University
Learning Infinite (India)
Leeds Metropolitan University
Leeds Trinity University
Leeds University
Liverpool John Moores University
London College of Business Management
London College of Fashion
London Metropolitan University
London School of Economics (LSE)
London South Bank University
Loughborough University
Madinah Institute for Leadership & Entrepreneurship (KSA)
Malaysia Open University (Malaysia)
Manchester Metropolitan University
Mediterranean College (Greece)
Middlesex University
Minneapolis College of Art and Design (USA)
MSA University Cairo (Egypt)
Muscat University (Oman)
Napier University
Nanyang Management Institute (Singapore)
Nanyang Polytechnic (Singapore)
Nanyang Polytechnic SIT (Singapore)
Nanyang Technological University (Singapore)
National University of Mongolia (Mongolia)
Neoma Business School (France)
Newcastle University
Newman University College
New York College, Athens (Greece)
Northshore College (Sri Lanka)
North West University Potchefstroom Kampus (South Africa)
Northumbria University
Nottingham Trent University
Nova Scotia College (USA)
Oxford Brookes University
Pan African University (Nigeria)
Pearl Academy of Fashion (India)
Pioneer Institute of Business and Technology (Sri Lanka)
Polytechnic University of Zacatecas (Mexico)
Portsmouth University Business School
Qatar University (Qatar)
Queens University Belfast
Raffles Design School (Singapore)
RDI (Hong Kong)
Regent's Business College
Robert Gordon University
Roehampton University
Royal Agricultural University
Royal Holloway University
Royal Welsh College of Music & Drama
Santander University (Colombia)
Scottish Agricultural College
Scottish Institute for Enterprise
SEGi College (Kuala Lumpur – Malaysia)
SEGi College (Penang – Malaysia)
SEGi College (Sarawak – Malaysia)
SEGI College (Selangor – Malaysia)
SEGi College (Subang Jaya – Malaysia)
Servicio Nacional de Aprendizaje (Colombia)
Sheffield Hallam University
Singapore Polytechnic (Singapore)
South Eastern Technological University (Ireland)
Southampton Enterprise Gateway
Southampton Solent University
Southern University (USA)
Southville International University (Philippines)
Stellenbosch University (South Africa)
Staffordshire University
St Andrews University
Stirling University
Sustainanability Management School SUMAS (Switzerland)
Swansea Institute of Higher Education
Swansea University
Symbiosis Institute of Management Studies (India)
Technologica de Estudios Superiores de Tianguistenco (Mexico)
Technological University of Mezquital Valley (Mexico)
Technological University of Neuvo Larido (Mexico)
Technological University of the North of Aguascalientes
Technological University Pereira (Colombia)
Technology Institute of San Louis Potosi (Mexico)
Tel Aviv Academic College (Israel)
Thames Valley University
The Open University
The London College
Tipperary Institute (Ireland)
TSiBA (South Africa)
Tolimense Technological Institute (Colombia)
Tula Tepeji Technical University (Mexico)
UEH Institute of Innovation (Vietnam)
UHI (University of the Highlands and Islands)
Universidad Católica de Cali (Colombia)
Universidad de Chihuahua (Mexico)
Universidad de Ciencias Aplicadas y Ambientales (Colombia)
Universidad de Cundinamarca (Colombia)
Universidad del Colima (Mexico)
Universidad de Guadalajara Centro del Sur (Mexico)
Universidad Francisco de Paula Santander (Colombia)
Universidad Juarez de Durango (Mexico)
Universidad Libre de Colombia (Colombia)
Universidad Luis Amigo (Mexico)
Universidad Minuto de Dios (Colombia)
Universidad Modelo (Mexico)
Universidad Pedagógica y Tecnológica de Colombia (Colombia)
Universidad Piloto de Colombia (Colombia)
Universidad Politécnica de Chimalhuacan (Mexico)
Universidad Politecnica de Tlaxcala (Mexico)
Universidad Politecnica del Val de Mexico (Mexico)
Universidad Politecnica del Valle de Toluca (Mexico)
Universidad Politecnica Metropolitana de Puebla (Mexico)
Universidad Tecnológica de Aguascalientes (Mexico)
Universidad Tecnológica de la Sierra Hidalguense (Mexico)
Universidad Tecnologica de la Sierra Sur De Oaxaca (Mexico)
Universidad Tecnológica de la Huesteca Hidalguense (Mexico)
Universidad Tecnologica de Nezahualcoyotl (Mexico)
Universidad Tecnologica de Queretaro (Mexico)
Universidad Tecnologico de Saltillo (Mexico)
Universidad Tecnologico Fidel Velazquez (Mexico)
Universidad Tecnológica Paso del Norte (Mexico)
Universitas Nahdlatul Ulama Surabaya (Indonesia)
Universitas Sampoerna (Indonesia)
University College London (UCL)
University College St Albans
Universitaria de Investigacion de Desarrollo (Mexico)
University of Aberdeen
University of Abertay
University of Alaska (USA)
University of Bath
University of Bedfordshire
University of Bethlehem (Palestine)
University of Bolton
University of Birmingham
University of Bradford
University of Bristol
University of Buckingham
University of Cambridge (Judge Business School)
University of Cambridge (Institute for Manufacturing)
University Campus St Albans
University of Central Lancashire (UCLAN)
University of Chester
University of Chichester
University Derby On-line (UDOL)
University of Dundee
University of East London
University of Edinburgh
University of Exeter
University of Glasgow
University of Gloucester
University of Greenwich (London)
University of Greenwich (Medway)
University of Guanajuato (Mexico)
University of Hertfordshire
University of Huddersfield
University of Hull
University of Kent
University of Leicester
University of Leipzig (Germany)
University of Limerick (Ireland)
University of Lincoln
University of Liverpool
University of Ljubljana (Slovenia)
University of Nebraska (USA)
University of Nicosia (Cyprus)
University of Northampton
University of Nottingham
University of Nottingham (China)
University of Nottingham (Malaysia)
University of Pireus (Greece)
University of Plymouth
University of Salford
University of Sheffield
University of Southampton
University of Southern California (USA)
University of Southern Denmark (Denmark)
University of South Florida (USA)
University of South Wales
University of Strathclyde, Glasgow
University of Suffolk
University of Sunderland
University of Sunderland in London
University of Surrey
University of Teesside
University of Texas (USA)
University of the Sunshine Coast (Australia)
University of Warwick
University of Westminster
University of West England
University of West Scotland
University of Worcester
University of York
University St Mark & St John
University York St John University
Ural Federal University (USA)
Victoria Higher Education Campus (Sri Lanka)
Vilniaus Kolegija/UAS (Lithuania)
Waterford Institute of Technology (Ireland)
Webster Business School (Switzerland)
Western Cape University (South Africa)
Workplace Clients
Academia the Technology Group
Accelerated Learning Systems (Nigeria)
Accordia Training and Development (Malaysia)
Aguettant Ltd
Aegis Media
Asda Wal-Mart
Barclays Plc
BCRS Business Loans
BGL Limited (Hong Kong)
Bluetree
British Council
Buckman Laboratories (Asia)
Business Insight
Caring Homes Group
CDC Business Partnership
Centre for Economic Development Inc (St Vincent – W. Indies)
ChangeSchool
Chapel House Group
Clarity Education (South Africa)
Crossley & Co
Coventry & Warwickshire Chamber of Commerce
CSH
Darkfire Education
Daruka International (India)
Dentsu Aegis
East Ayrshire Council
East Riding of Yorkshire Council
East Star Business Company (Iran)
Engen Petroleum (Mauritius) Ltd
Enterprise Insight
Faulu Advisory Services (Kenya)
Fav Food Industries (Malaysia)
First Steps Ltd
Framework Initiatives (USA)
Furness Enterprise
FrontFin Media
Go-Tech Consulting (Romania)
HBOS Plc
HCubed
Holos SA (Portugal)
Hull Area Business Advice Centre Ltd
Hyndburn Enterprise Trust
ICMIF
Indian Institute of Foreign Trade (India)
Innovas
Institute of Chartered Accountants for England and Wales
Kennedy Insights
Kondori Industrial Factory (Iran)
LCMS Consulting
Learning Infinity
Learnkey (Lithuania)
Leeds City Council
National Westminster Bank
Norfolk District Council
North East Lincolnshire Council
Pars Business Company (Iran)
PTE Ltd
Quanta Training Limited
RM Education
Rickitt Educational Media
Roche Diagnostics International (Singapore)
Rotherham Borough Council
RTC North
Sama Micro Co (Iran)
Selex Galileo
SetSquared Partnership
Shell Livewire
Signet Jewellers
SinoCampus
Spectrum Futures
Stand for Development (Romania)
Telecentre & Business School Ltd
Telkom Indonesia (Indonesia)
The Careers Group
The Enterprise Agency for Wear Valley & Teesdale
The Plover Partnership
Topic Training
Tutor2u Limited
Tyro Training
UKBI
College Clients
Amersham College
Barking College
Barrow in Furness College
Bedford College
Birmingham College of Food, Tourism and Creative Studies
Bishop Auckland College
Blackburn College
Boston College
Bournemouth and Poole College
Brooksby Melton College
Calderdale College
Cardonald College
Chesterfield College
City College Plymouth
City of Plymouth College
City of Sunderland College
Coastline College (USA)
Cornwall College
Craven College
East Riding College
False Bay College (South Africa)
Feather Valley College (USA)
Franklin College
Fresno College (USA)
Gower College Swansea
Grimsby Institute of Further and Higher Education
Gulf Coast Community College (USA)
Hackney College
Hereford College
Highbury College
Hugh Baird College
Illisagvik College (Hawaii, USA)
Isle of Man College
Leek College
Leicester College
Liverpool Community College
Llandrillo College
Loughborough College
Manchester College
Middlesbrough College
Nanjing Institute of Industry Technology (China)
New College Nottingham
North Devon College
North Hertfordshire College
Nova Scotia Community College (Canada)
Nthute Tuition (Botswana)
Oaklands College
Plymouth College
Sandwell College
San Jacinto College (USA)
Selby College
Sheffield College
Southampton City College
South Devon College
Stanmore College
Stephenson College
Thomas Danby College
Tomkins College (Portland, USA)
Wakefield College
Walsall College
Warwickshire College
West Lothian College
Wiltshire College
Wolverhampton College
York College
Schools, Sixth Forms and Academies
Abbeyfield School
Allerton High School Leeds
All Saints Academy
All Hallows Catholic College
All Saints Roman Catholic School
Archbishop Tennison's School
Archway School
Ashton Sixth Form College
Ashfield School, Notts
Aylesbury Vale Academy
Baamdad Parsi Smart School (Iran)
Balcarras School
Barlby High School
Banff Academy
Bay House School
Bishop Barrington Comprehensive School
Bishops Diocesan College (South Africa)
Blackburn High School (Australia)
Bodmin College
Bolton School
Bloxham School
Breadalbane Academy
Broadoak College
Broadland High School
Broadway School
Bullers Wood School
Buttershaw Business & Enterprise College
Cardinal Wiseman Technology College
Carmel College
Carr Hill High School & Sixth Form
Centre Castlehills Community College
Carlton Bolling School
Caterham School
Catford High School
Charter School
Chatham Grammar School
Chestnut Grove School
Colegio Madrid AC (Mexico)
Coombe Dean School
Cramlington High School
Croydon College
Cumberland School
Davenant Foundation School
David Young Community Academy
Dene Magna School
Doregos Private Academy (Nigeria)
Filsham Valley School
Fir Vale School
Forest Gate Community School
Freeston B & E College
Fullbrook School
George Monoux College
Guru Nanak Sikh Secondary School
Guthlaxton College
Hartford CoE High School (Cheshire)
Havelock Academy
Healing School
Henley College
Highams Park School
Hillcroft College
Hobart College (Tasmania)
Illinois Mathematics & Science Academy (USA)
Ipswich School
John Colet School
John Willmott School
Khadjie Kobra Education Complex (Iran)
King Edward V11 School (Sheffield)
King James School – Durham
Kingsbury School
Kingsmead Technology School
Kirkby Stephen Grammar School
Landau Forte Academy
Landmark College (Nigeria)
Laisterdyke Business & Enterprise College
Longfield School
Longley Park Sixth Form College
Longsands College
Maidstone Grammar School
Matthew Humberstone Church of England School
Myerscough Hall (College)
Moira House Girls School
Montgomery High School
Moira House School for Girls
More House School
Netherhall Learning Centre
Nether Stowe High School
New Vic Sixth Form College
Newent Community School
Newham College of FE
North Chadderton School
Notre Dame Sixth Form College
Oaklands College
Oasis Academy Immingham
Oasis Academy Wintringham
Oxbridge Tutorial College (Nigeria)
Parkside Community School
Peter Symonds Sixth Form College
Plymstock School
Poole Grammar School
Priory Community School
Queen Margarets School
Reigate Grammar School
Ridgeway School
Rossett High School
Rushcliffe School
Saint Mary's Catholic School
Sale School
Shooters Hill College
Smart School International (Egypt)
Snaith School
Solihull College
Southampton City College
St Bonifaces College
St Edmund's Catholic School
St Leonard's Catholic School
St Michaels Community College
St Robert's School –
Sunderland City Learning
St Thomas More High School
Stockland Green Technology College
Stokesley School
Stradbroke Business & Enterprise School
Supreme Education Foundation School (Nigeria)
Sutton Grammar School
Teesside CLC
Tecnologico de Monterrey Campus Laguna (Mexico)
Telford New College
The Charter School
The Heathland School
The Henley College
The Hereford Technology School
The Humberston School
The Kings School Grantham
The Leventhorpe School
The Lindsey School and Community Arts College
The Netherhall School
The Oratory School
The Snaith School
Thirsk School
Thomas Aveling School
Toot Hill School
Thornhill School
Tollbar Business Enterprise and Humanities College
Tupton Hall & Bolsover School
Wales High School
Waltham Forest College
Washwood Heath Technology College
Westlands School
West London Academy
Westminster Kingsway College
Wetherby High School
Westfield Sports College
Whitgift School
Wingfield Business & Enterprise College
Winton School Wisewood School
Wyggeston & Queen Elizabeth 1 College
Yarm School
If you are one of our SimVenture clients but your organisation is not listed, please do get in touch and we will update the website.
Thank you to all SimVenture clients for your continuous support.
"I am always delighted when I ask people how they are finding the simulation… and get animated responses, from 'it's hard', 'it's engaging' to 'it's impossible'. Then when you open up the conversation, students talk in detail about their feelings and emotions as well as what they may (or may not) have learned. Everybody has an opinion based on experience, which is unlike reactions we get to our traditionally taught curriculum. You can't knock that."
Dr Simon Brown, SimVenture client