Business Idea: How to find one that works
How to develop a viable business idea
Start-ups seeking to develop a viable business idea must complete robust customer and competitor research so they understand the gap in the market and how best to fill it.
Millions of people have business ideas daily but only a microscopic minority of ideas see the light of day. Whether you've had one idea or fifty, how do you know what idea to run with and what constitutes a sound business idea?
Once you can answer these two questions with confidence, you are far better equipped to develop a viable business idea and then look to make it work.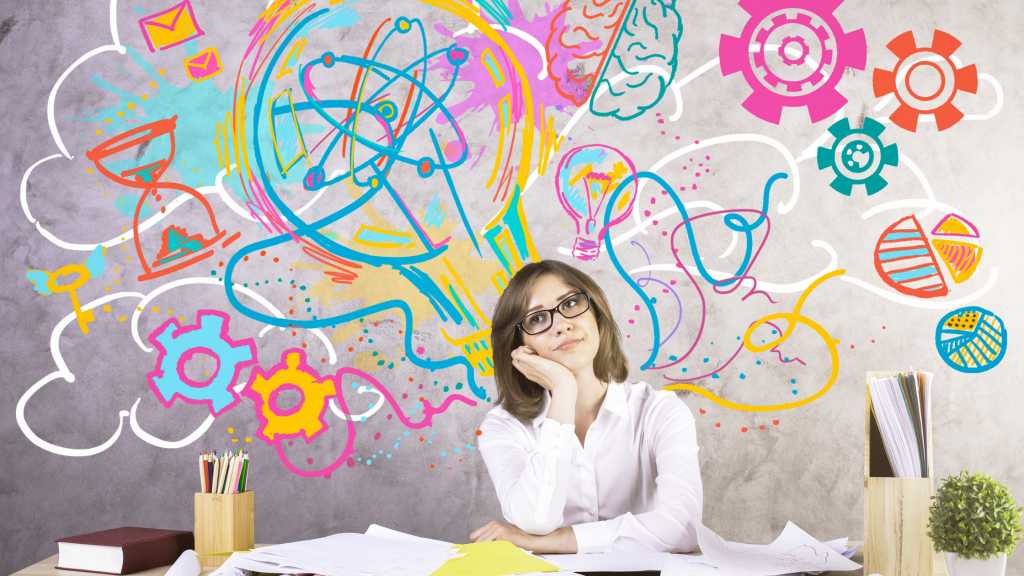 How to generate a business idea
Idea generation requires entrepreneurs to tune into real, everyday problems. Generating and honing good business ideas is the result of getting out of the building and paying attention to people and life.
Problems are often encountered when existing solutions don't work well or don't exist. When you discover problems, it's important to discuss and test ideas with people you trust and be open to criticism and thematic variations.
Warning! Don't assume because you have discovered a problem it is a business opportunity. As Diana Kander says in the Startup Survival Podcast, plastic bagging dog poop is a problem. But replacing a plastic bag with a dog-wearing 'pooper scooper' harness or similar may solve the problem, but will people pay money for that?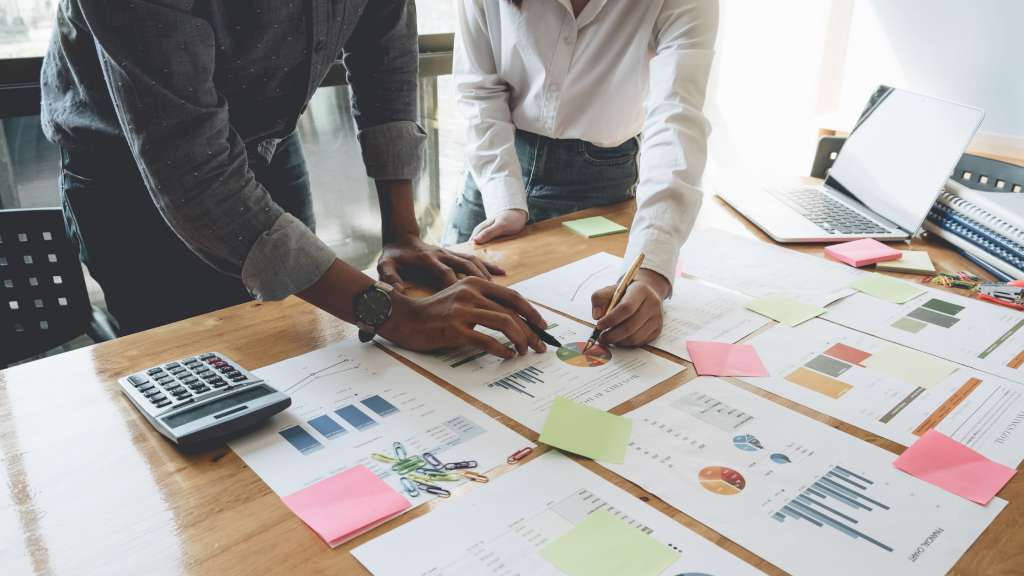 How to turn your idea into a business plan
To turn any idea into a business plan you must test your problem assumptions and complete research with the right people. If you've discovered a new item of clothing for football fans, only talk to football fans.
Research must establish target markets, the value you create over competitor alternatives, how much people will pay, how people will access and buy your product, financials and more. Expect resistance and critical feedback. Embrace and use reactions to pivot thinking and build a plan.
To help you plan, the Business Model Canvas makes sense of all collected information. Unlike a traditional linear business plan, a BMC allows you to map out the data you collect and see the gaps in your research and thinking.
Critically, a BMC helps you to validate your work and once complete it provides a visually attractive and robust plan which you can share with partners and potential investors.
How to test your idea
To test your business idea, you must test your hypotheses and assumptions. Hypotheses or assumptions underpin all plans. A strong plan will demonstrate clearly how these assumptions have been tested and this process is the most important and challenging aspect of developing any idea.
To be confident about how a market will respond to your product (for example, units purchased and price paid) only quiz people who are in the market to buy your product or service. And don't try and sell to these people. Just do research by asking questions and listening.
Questions are good but customer experiments are better. By observing how people respond and react to your prototype you receive clear and honest feedback.
However, be warned! If you don't like the feedback, don't let your emotional ownership of the idea override what you are experiencing. Tune in!
If necessary, run more tests but always be as lean as possible. The lean start-up is agile in their work and flexible in their thinking.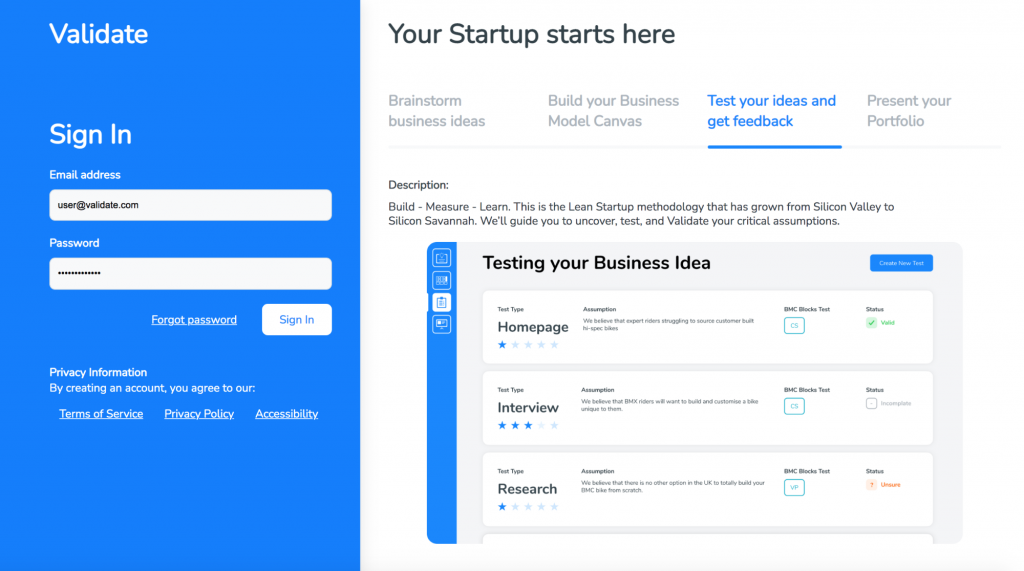 How SimVenture Validate can help you
Whether you work with budding entrepreneurs or have your own start-up ideas, you can use SimVenture Validate to help make the business planning process thorough, enjoyable and rewarding.
Validate is a popular and highly user-friendly online business planning tool that prompts and supports people all the way through the planning process. Ultimately, users create a comprehensive Business Model Canvas and plan that is easy to follow, understand and share.
By offering questions, tools and case studies, SimVenture Validate provides critical support thinking and structure, which means users always know what to do next.
Using a visually attractive user-interface, thousands of users studying in education and working within organisations use Validate to support their business planning process.
Visit our webpage to discover how SimVenture Validate's features can help you. Teachers and trainers can also request a free demo and evaluation copy of the software.