Business simulation tips for students
If you are a business, management or entrepreneurship student and you seek business
simulation tips, this post is for you.
A good business simulation allows users to experience what it is like to run a company and thus learn experientially. Rather than trying to commit knowledge to memory, a business
simulation allows people to learn through practice and experience.
By using a business simulation, people develop business, management and teamwork skills.
Since simulations bring together many elements of a business, people acquire a stronger
and more holistic understanding of strategy, entrepreneurial thinking and what it takes to
run an organisation. By using a business simulation, people can also build their business acumen and soft skills.
How to win – Business simulation tips
A well-designed, authentic business simulation is challenging. So what do you do if you get
the opportunity to take on a simulator?
Here are five fundamental principles to follow if you want to succeed:
Invest time learning and never rush decisions
Understand the goal from the get-go
Research must underpin marketing and financial decisions – don't guess to success
Create a strategy based on the goal and research data
Markets can be volatile so be able to pivot and change
And if you are using or want to use SimVenture Classic, here are more detailed business
simulation tips to help you get the most from this popular learning solution.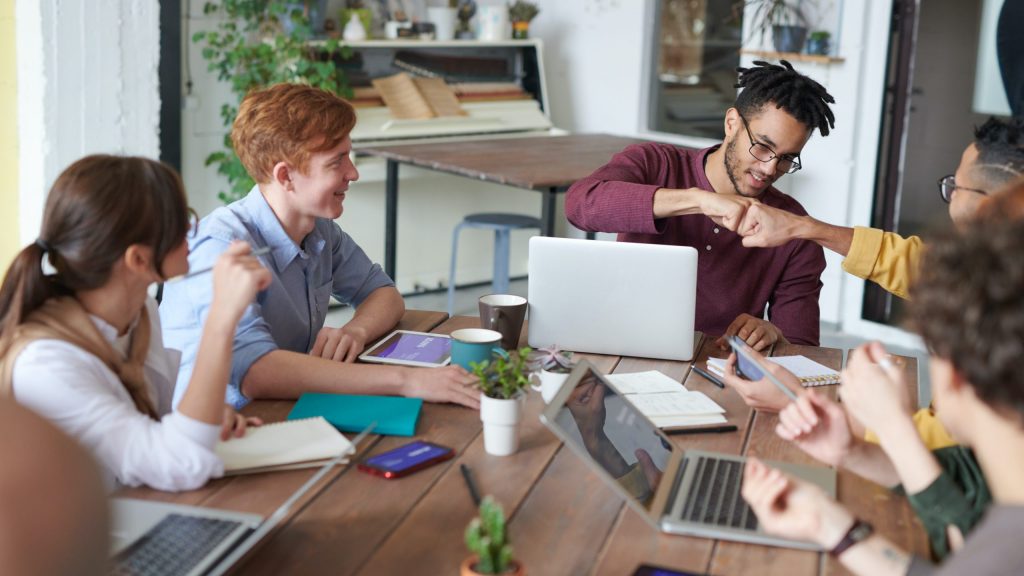 Student tips: How to win with SimVenture Classic
We will be providing a download link to a free evaluation copy of SimVenture Classic. Scroll
to the foot of this page for more details.
Tip 1: Take your time to understand how the business simulation works
Open up the 'Menu' screen in SimVenture Classic and spend time understanding how the 4
main business areas as well as all sub areas interact. Click the 'Help' section and watch the
short films so you know how the business simulation works.
SimVenture Classic is an authentic business simulation and the algorithms are all designed
to reflect the real world. If you follow the advice provided by your advisor you are far more
likely to develop a sound research-based strategy.
This business simulator is all about learning by doing. Through simulation use, students at
schools, recent graduates and even high-flying executives have all increased their awareness
of business operations, developed their business skills and learnt how to investigate trends
and develop a more market focused outlook. This learning experience also allows people to develop their management skills, and develop good communication and listening skills.
Tip 2: Understand the end goal of the business game
Whether you are starting out from scratch with the business simulation game or running a
more complex scenario, read the accompanying brief carefully so you know what success
looks like and how to win.
SimVenture Classic has been used extensively to support talent development through
industry and academic-based business simulation competitions.
At the start of each event, business simulation tips (similar to what you are reading) are
provided to all participants.
Teams that do best consistently demonstrate high levels of planning and a clear understanding of the common goal. They also demonstrate strong teamwork skills by establishing clear roles and responsibilities in their teams and build rapport quickly with their team mates.
Tip 3: Develop your winning business simulation strategy
A winning business simulation strategy must be based on sound market, competition and
customer research.
To develop a clear and informed strategy in SimVenture Classic, complete research early
and spend time analysing the market and customer data to establish gaps and
opportunities.
A useful business simulation tip is to avoid doing research if you are a novice as this will sap your
time. If you have lots of money in the bank, use a consultant to complete the research.
Students seeking to refine their winning strategy with Classic also complete customer
research and then tweak those aspects of their business where improvement is needed.
When your product design, price, promotional channels and USPs all reflect market
demands you will have created the conditions to develop a winning strategy for the business simulation game.
Tip 4: Pivot when you need to
Things don't always go to plan, so it is extremely important to manage resources carefully
and be agile, flexible and ready to change.
Having created the conditions to develop a winning strategy, you may need to expand
quickly due to sales demand growth. This could lead you to bigger premises, hiring
employees and ordering more stock.
Another useful business simulation tip is that you may want to contract out production rather than hire
employees. This will make you more agile and lean and thus better able to manage should
demand fall away.
Just like the real world, success can be evasive and winning at the business simulation game may require lots of experiential learning and trial and error. SimVenture Classic is an entrepreneurial challenge that rewards anyone who is prepared to learn, analyse and think again when things don't go as planned.
If working in a team, it also requires effective teamwork and individuals need to actively listen to their team members to ensure their goals are aligned and their learning experience is enriched.
Try these tips with SimVenture Classic – Get your free trial copy
SimVenture Classic is an enjoyable and highly rewarding way to learn about how a small business
works. The virtual simulator allows you to practice repeatedly and the extensive 'Help'
within the software means that business simulation tips are never far away.
If you have a Windows PC machine you can trial SimVenture Classic for free (an evaluation copy
runs for up to 6 simulated months). Click the 'Free Trial' button below and a copy of the software will start downloading onto your machine.
Or why not buy your own personal copy and use SimVenture Classic as much as you like for up to a year on your own machine. Permanent licenses are also available.