Business Model Canvas and More
Explore SimVenture Validate Features
SimVenture Validate Features: Business Model Canvas and More
SimVenture Validate is much more than just an interactive Business Model Canvas. Features include: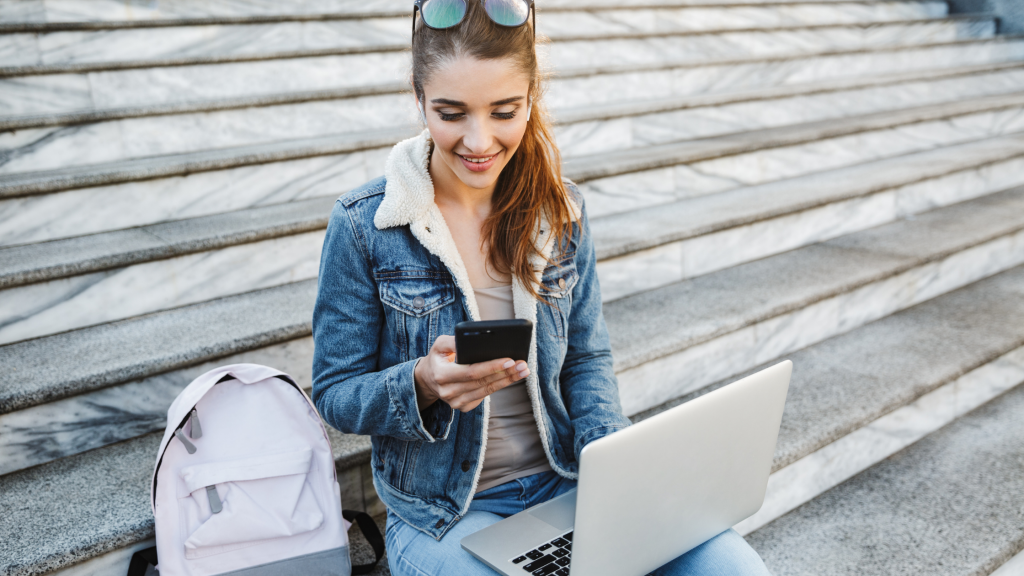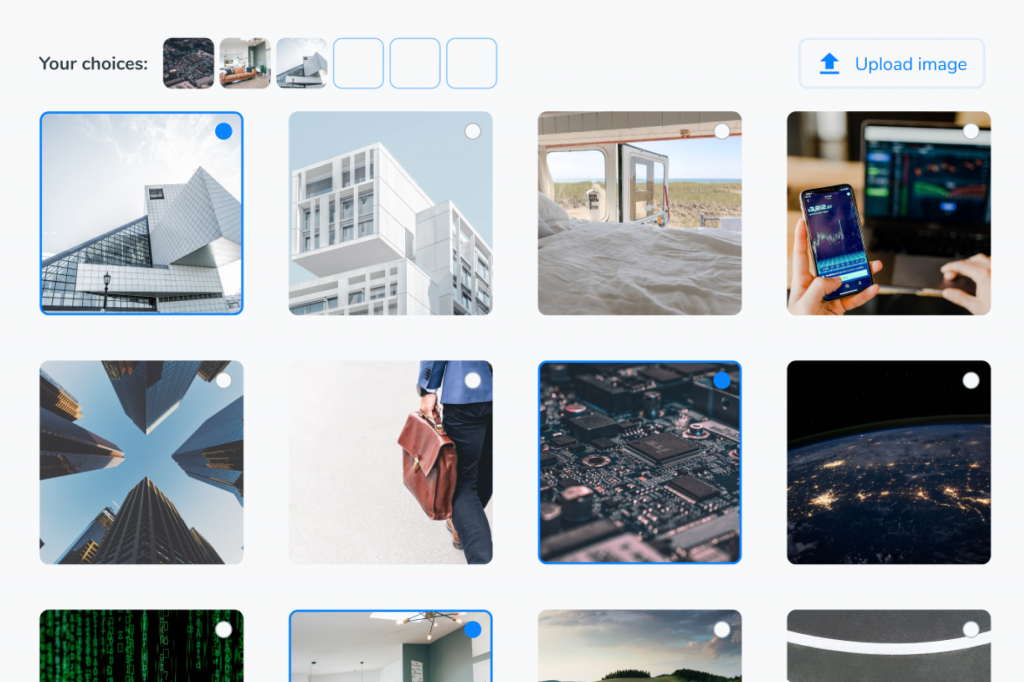 Business Idea Generator
As well as being a platform to help people validate any creative or entrepreneurial idea, SimVenture Validate is also a business idea generator.
When users need help generating business ideas SimVenture Validate facilitates this with a process that builds on their passions and interests.
Through the Validate business idea generator, users create an inspiration bank before drilling down into problems and potential solutions in their area of interest.
From Business Idea Generator to Business Model Canvas
Once users have an idea, the next step is to build the business model using the 10 blocks of the Business Model Canvas.
The Canvas is one of the most widely used and loved enterprise and innovation tools. Think of the canvas as a planning document that describes what you plan to do and how you plan to do it – it covers the who, what, why and how of the business.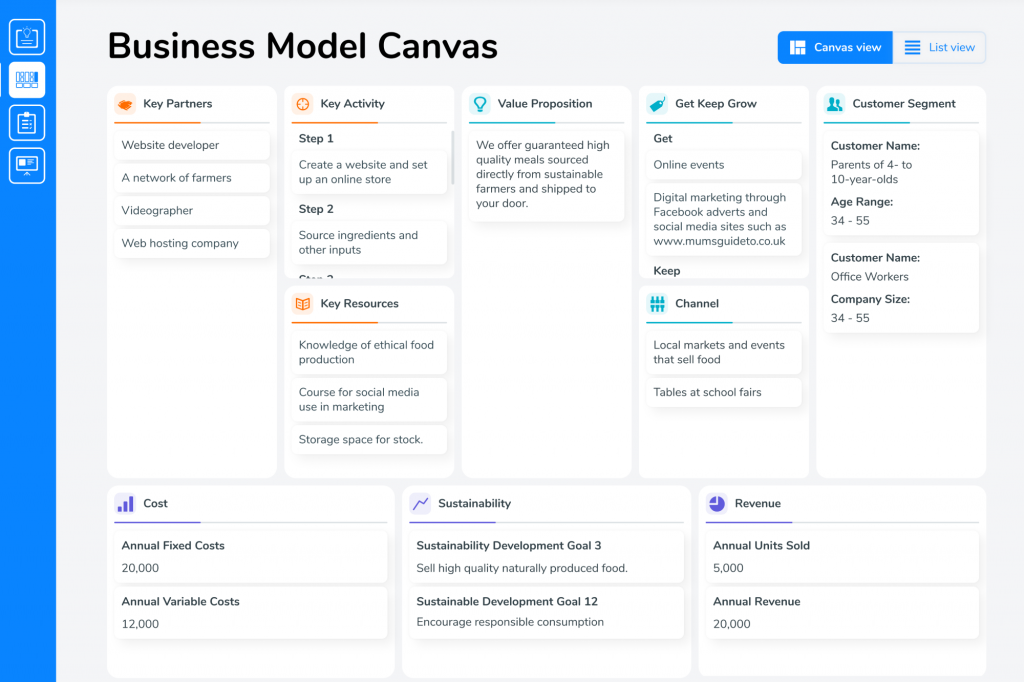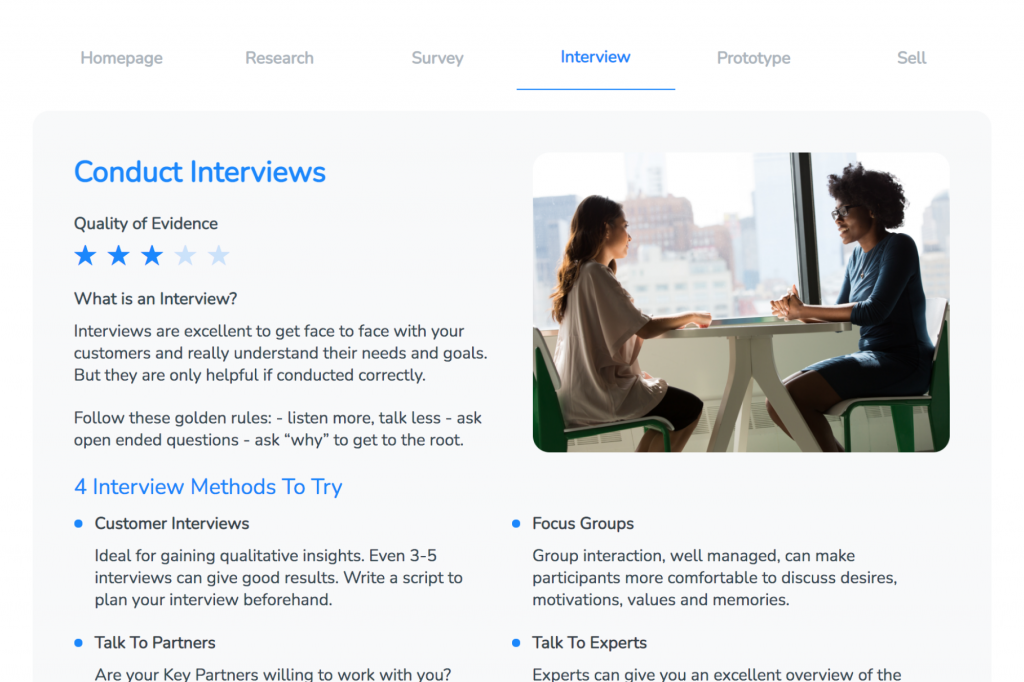 Guided testing and validation journey
Entrepreneurship is about enlightened trial and error.
Building on the Learn Startup methodology, Validate takes users on a step by step journey to realise their critical assumptions, design tests, and record their learning. Users can select from 5 test types.
Beautiful and shareable portfolio
SimVenture Validate automatically curates a unique and shareable portfolio. People can enhance their portfolio further by adding their own images and logos.
Sharing work is easy via either a URL link or PDF. SimVenture Validate also offers the flexibility to share an entire Business Model Canvas or specific sections of it.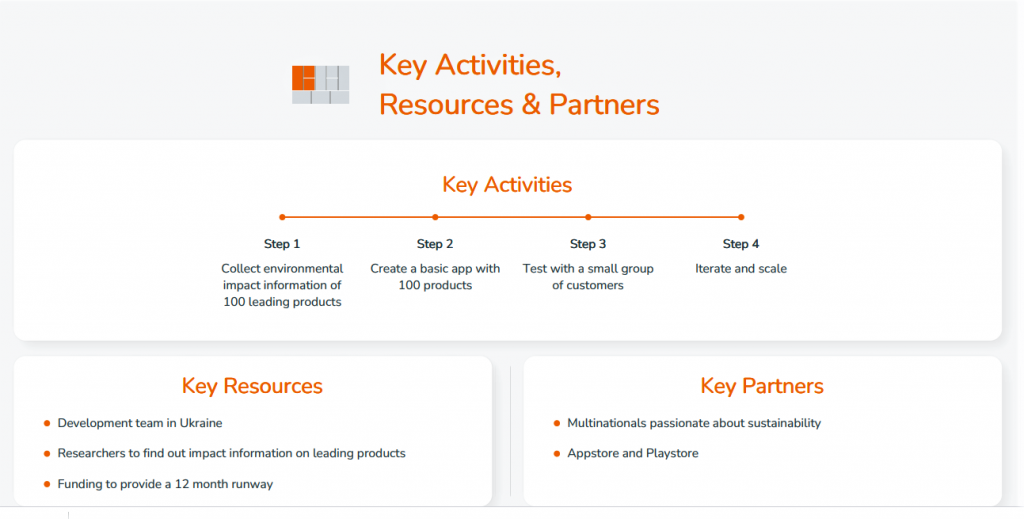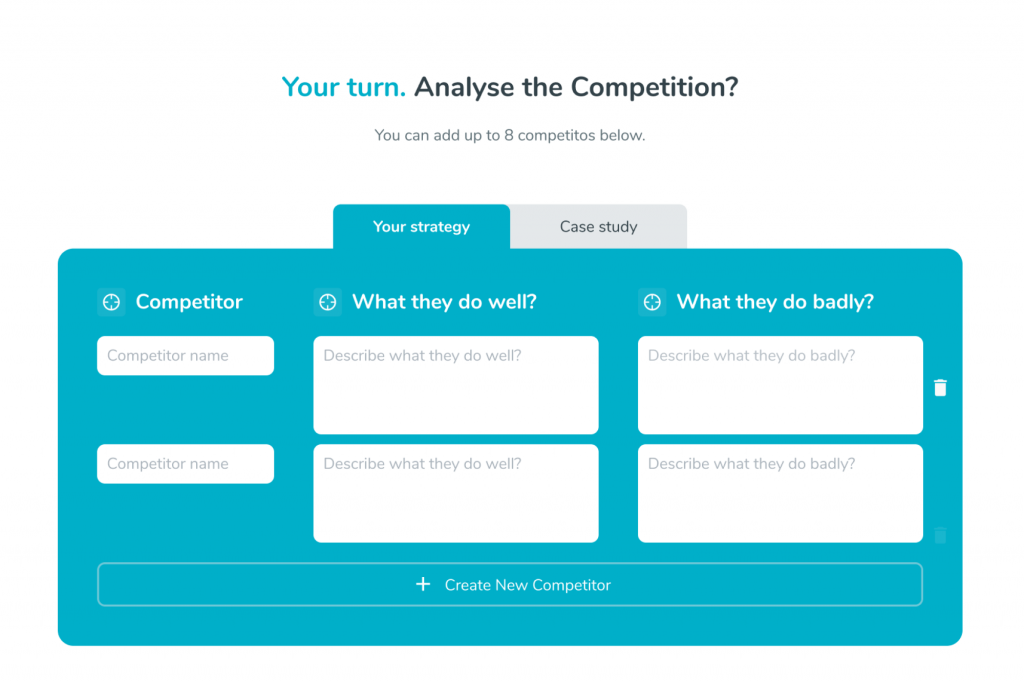 Step by step process
Every stage of Validate is supported by clear guidance and case studies.
The process of creating a business is broken down into a step-by-step journey which guides users and makes developing a business idea fun and easy.
Individual or Team activity
People work with SimVenture Validate either on their own or as a collaborative team developing a joint idea or project. Each project can be updated in real time by multiple users – and if necessary even from different locations.
SimVenture Validate also allows users to have several ideas and projects on the go all at the same time either as individual or multiple team projects.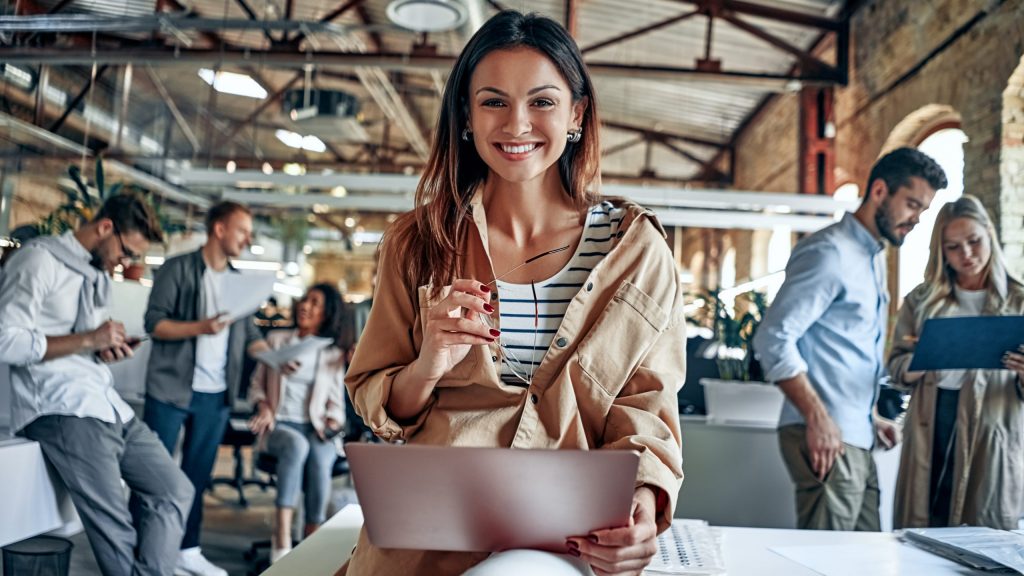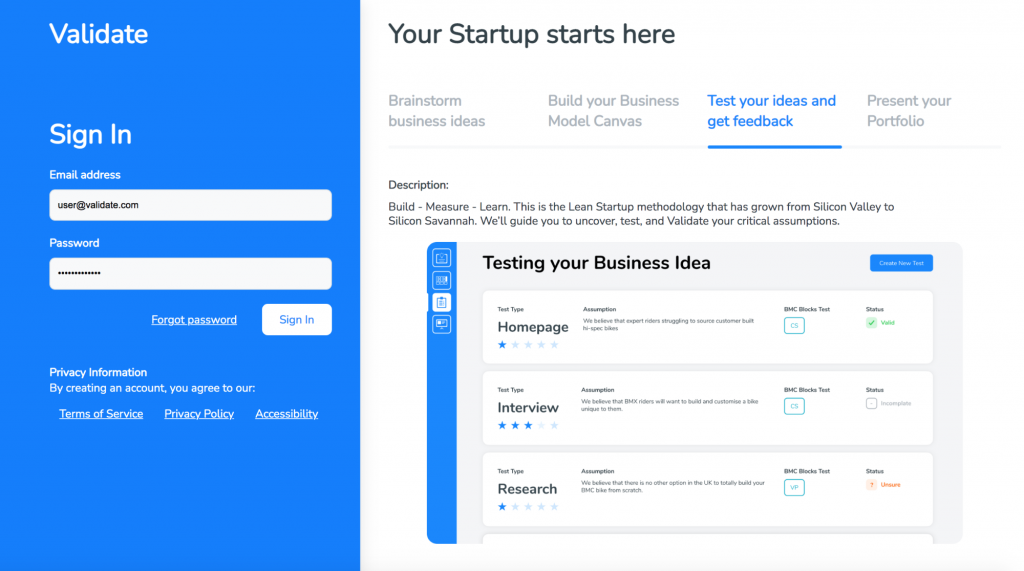 No installation and live monitoring of learners
Validate is a cloud based application meaning it can be accessed anywhere, at any time, as long as there is internet access.
There is no need to install any software. Users login with a username and password. Administrator functionality enables remote monitoring of all users with the ability to view progress made and analyse time spent on the platform.