Startup Ideas Platform: Latest Update
The latest update to our startup ideas platform, SimVenture Validate, allows you to better manage and monitor learner data.
If you're an educator, trainer or programme manager using SimVenture Validate with learners, we have some exciting news for you.
Thanks to your feedback our developers have been hard at work implementing new features and changes to enhance the administration panel of SimVenture Validate. Please be aware that the new updates impact both 'admin' and 'educator' accounts only.
While the changes have resulted in a new modern appearance for the administration side of SimVenture Validate, these exciting new updates will also allow you to:
Seamlessly navigate between classes, projects, and individual learners (and if you're an admin, your educator list too).
Quickly get an overview of your account usage and learner progress across your institution or classes.
Easily search for a project, class or individual using the new search bar.
Monitor teamwork closely with additional information about individual contributions to group projects.
Explore your learners' work in less clicks and with a more detailed overview.
Now we're sure you're keen to see how the new administration area of the startup ideas platform looks (and works!), so let's start by sharing the new modern interface.
---
The new modern interface
The administration panel for SimVenture Validate educators and admins has had a complete refresh and now has a new modern interface that matches the learner-facing side of the platform. Despite the new look, the admin and educator areas are still very simple to use.
As a reminder, this update does not apply to learners, students, or personal license holders. This latest update only applies to admins and educators using SimVenture Validate with their organisation.
---
Additional data within startup ideas platform
The newly designed administration panel includes additional data for both admins and educators who use the startup ideas platform.
For SimVenture Validate admins this additional overview information includes:
Students: An overview of the total number of projects and individuals, and how many learners have logged on to SimVenture Validate within the last 30 days.
Total progress: An overview of learner progress for the entire organisation including how many ideas have been created, how far learners have gotten with their Business Model Canvas, and how many tests have been completed.
Activity: Shows how many minutes learners have spent logged into SimVenture Validate and how many minutes they have spent logged in over the past 30 days.
Classes: Shares how many classes have been setup for the entire organisation, and 'active last 30 days' shows how many classes have been accessed by learners within this period.
Subscription & Licenses: Snapshot of your organisations' license usage and expiry dates for the startup ideas platform.
For SimVenture Validate educators this additional data includes student focused data as shown in the image above.
The major difference between the data shown to 'admins' vs 'educators', is that educators will only see the data relevant to the classes they have created or are involved with. In comparison, admins will see data for the entire organisation's account.
---
Advanced functionality and simple navigation
The administration panel of SimVenture Validate has now become more advanced and as such navigating the back end has changed. However, navigating the administration area of the startup ideas platform is still simple!
You can now search, sort and view classes, projects, and students by the click of a tab. Being able to view activity by projects is also a brand-new feature that was added due to your highly regarded feedback.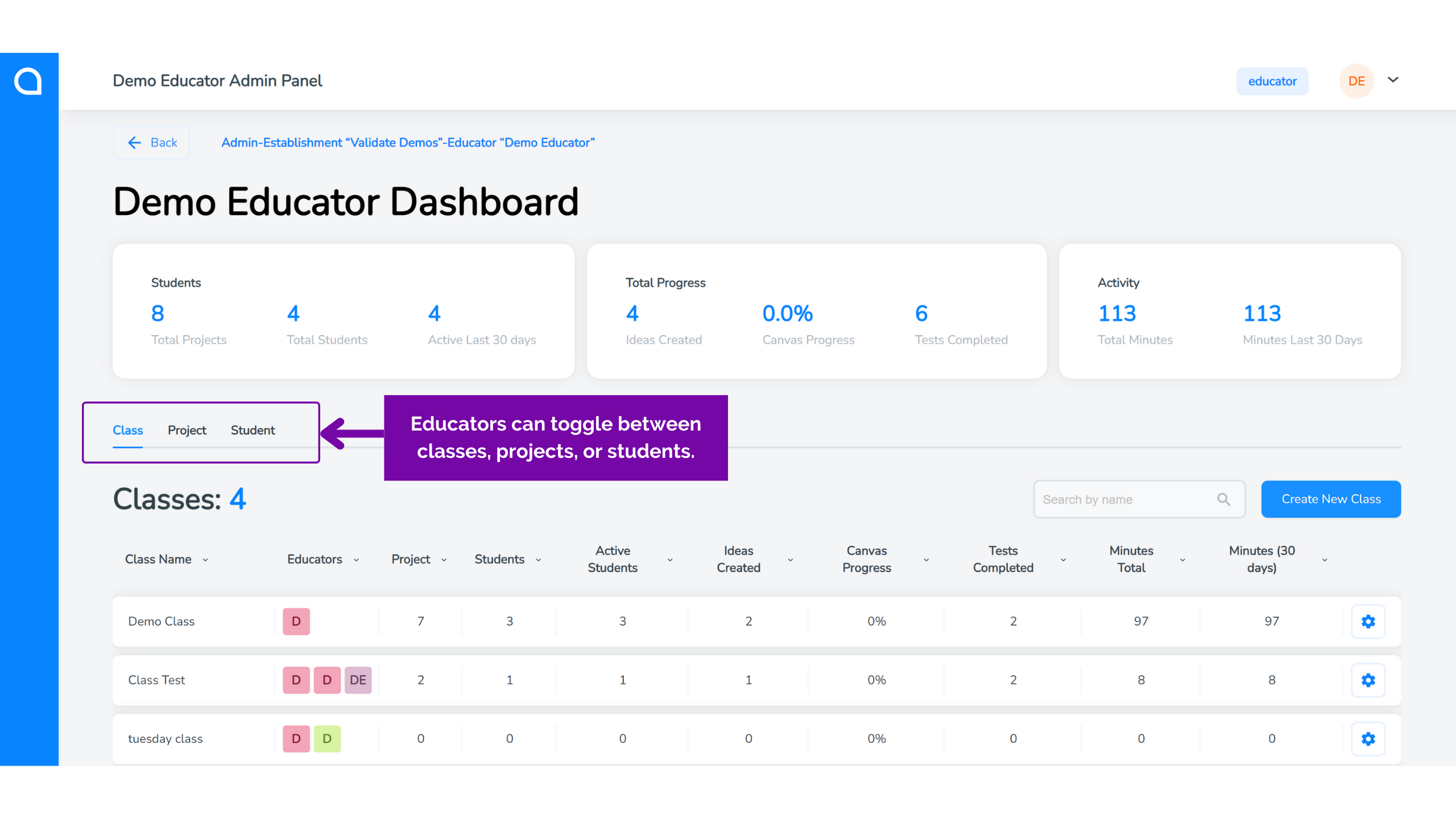 For administrators, there is an additional tab showing the educators from your organisation that have SimVenture Validate accounts. As for navigating through the class, project and student menus, administrators will be able to see activity for the overall organisation (not just their own classes/learners).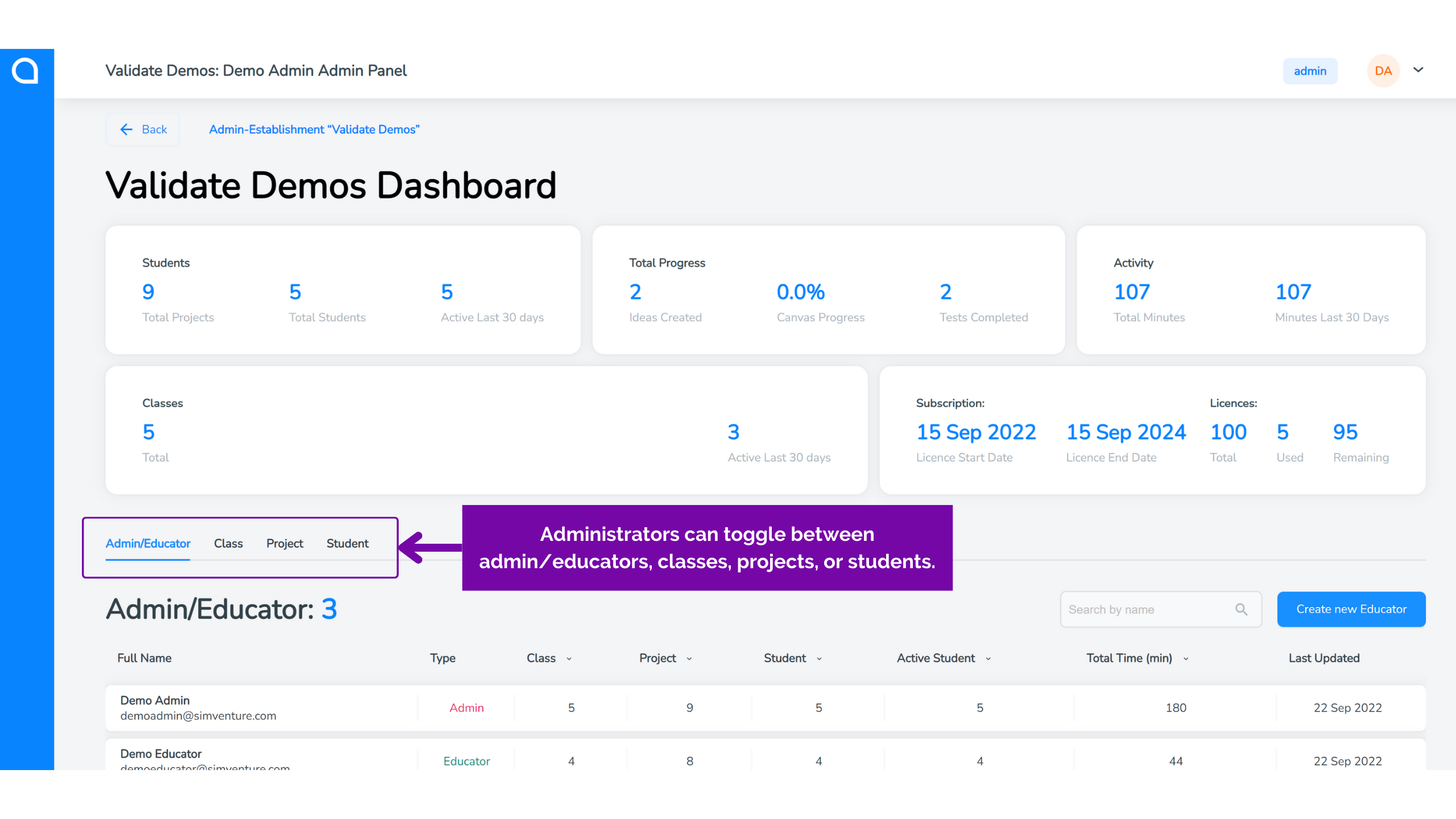 While these updates have improved the functionality of SimVenture Validate's administration panel, it has also changed the way educators and admins can setup classes.
---
Setting up a class within the startup ideas platform
It is also still extremely simple to setup a class and share a unique link with your learners in the startup ideas platform.
Ensure you have clicked the 'Class' tab and then click the blue button that says 'Create New Class'. A pop-up window will appear prompting you to enter a name for the new class and asking you whether you want to invite other admin/educators from your institution to join the class.
Once you click the 'Create Class' button, your unique class link will appear in the next window.
If you ever need to go back to a class to copy the unique link again, simply click on the settings cog icon to the right of the class.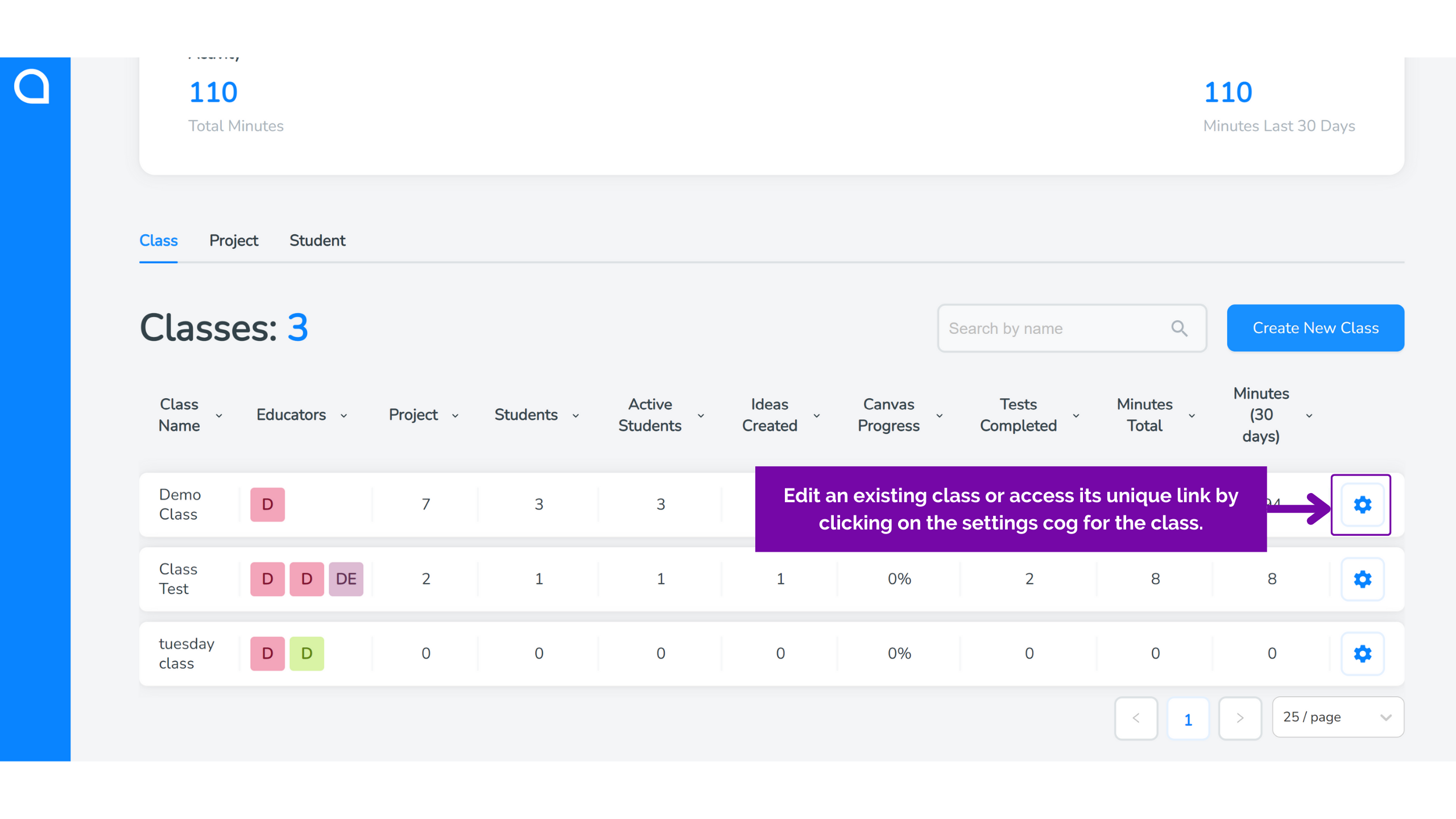 This will bring up a class settings menu that will allows you to copy the unique link for your class or edit class details such as the name and educators who can access the class.
This all brings us nicely on to how you can monitor your learners' activity and see their projects on the platform.
---
View learners' work
To view learners' activity and their work, there are three different levels as mentioned above: (1) Class view, (2) Project view, (3) Students view.
The view you select really depends on the level of data and information you're interested in.
Class view
Class view is ideal if you want to focus on learner and project data that's for one particular module, programme, or class. Simply click on the class and you will be taken to a new view showing overall learner information for that class, along with the ability to scroll through projects and students linked to that class.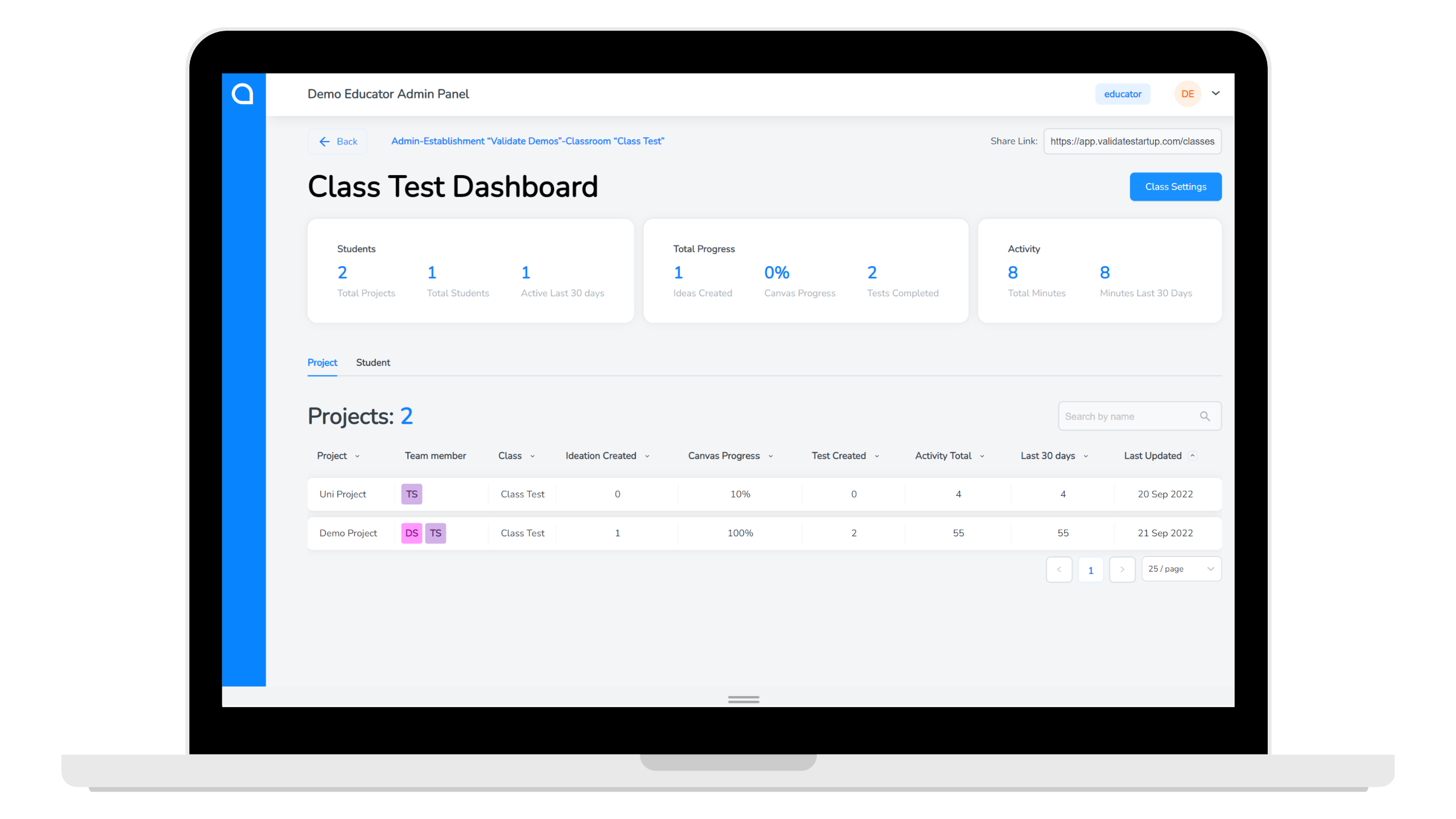 Project view
Project view is suitable when you want to see a snapshot of the projects being developed by learners in SimVenture Validate. When you click on a Project, you will be taken to a new view where you can see overall data for that project as well as view all work within the project including ideation, canvas, testing and portfolio. Please note that all areas within this section can only be viewed by educators or administrators, but they cannot be edited.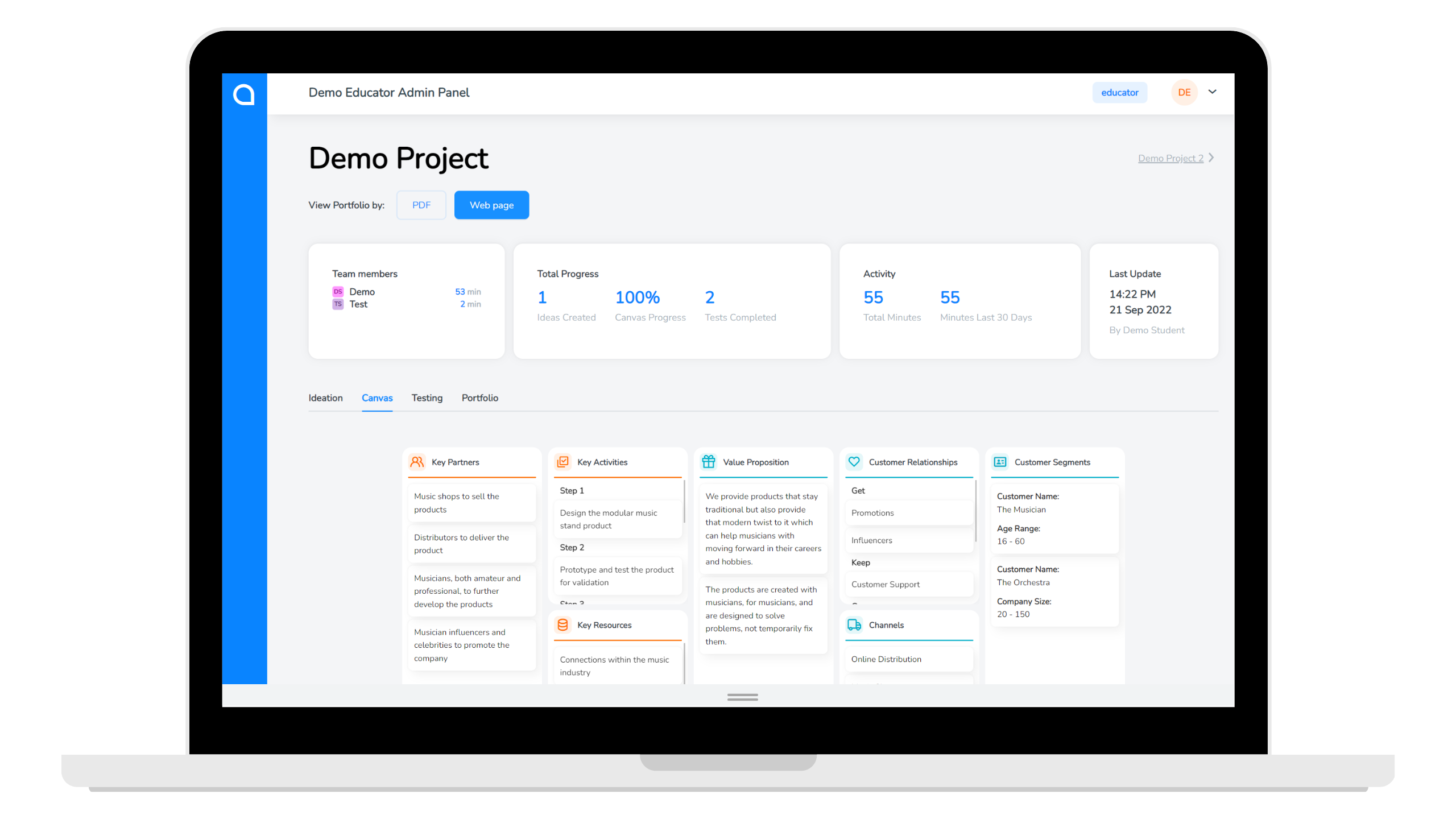 Students view
The student view allows you to get a quick snapshot of individual learners' work within SimVenture Validate. From the 'Student' tab, simply click on an individuals' name to view a dropdown list of the projects they have started in SimVenture Validate.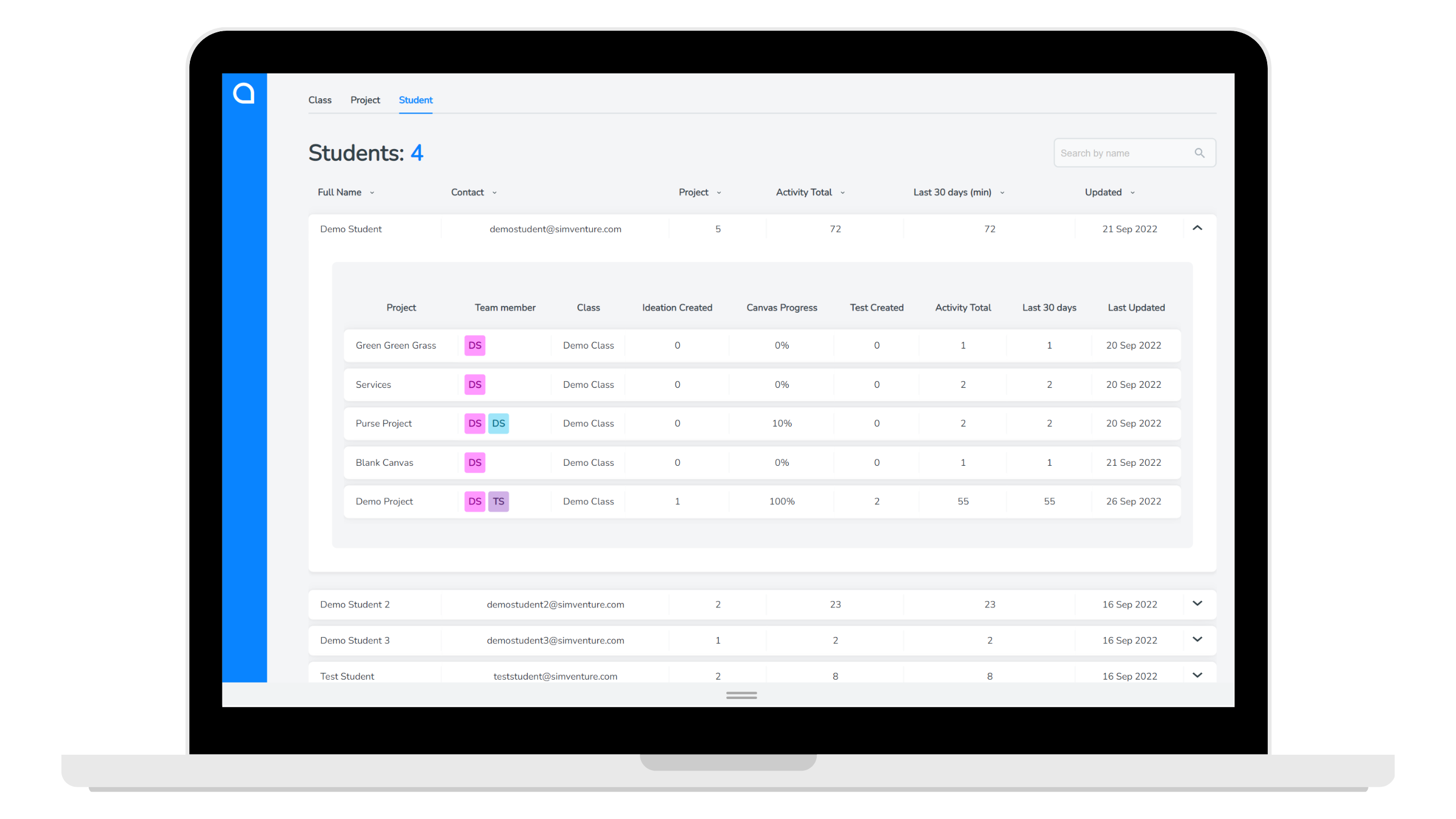 While educators can see all of the above views, there is one additional view that is accessible to administrators of SimVenture Validate. This view is surrounding management of users within their organisation.
---
Adding educators to your institutions account on SimVenture Validate
If you are a SimVenture Validate administrator, you have the authority to view and add educators for your organisation. To use this functionality simply go to the tab called 'Admin/Educator' that sits to the left of the 'Class' tab as shown in the image below. Please note that if you are an educator on SimVenture Validate, this tab will not be visible to you.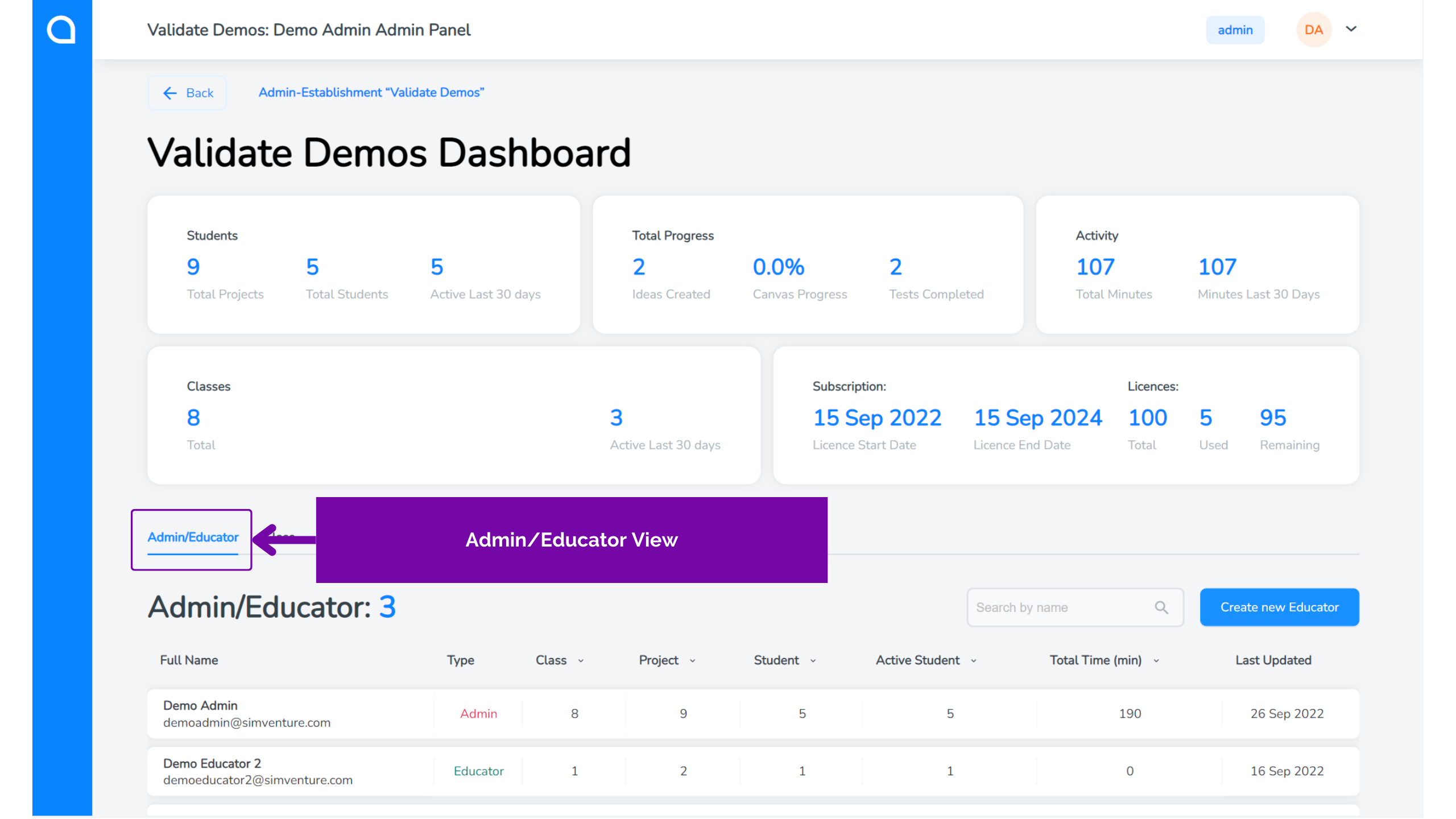 Here you will see the administrators and educators that have access to your organisation's SimVenture Validate account. By clicking on their names, you can also view the classes they have created or are involved with, as well as their learners' activity and work on the startup ideas platform.
To add a new educator to your organisation/institution simply click the blue button that says 'Create new Educator'. When this button is clicked a pop-up window will appear prompting you to enter details for the new educator as shown below.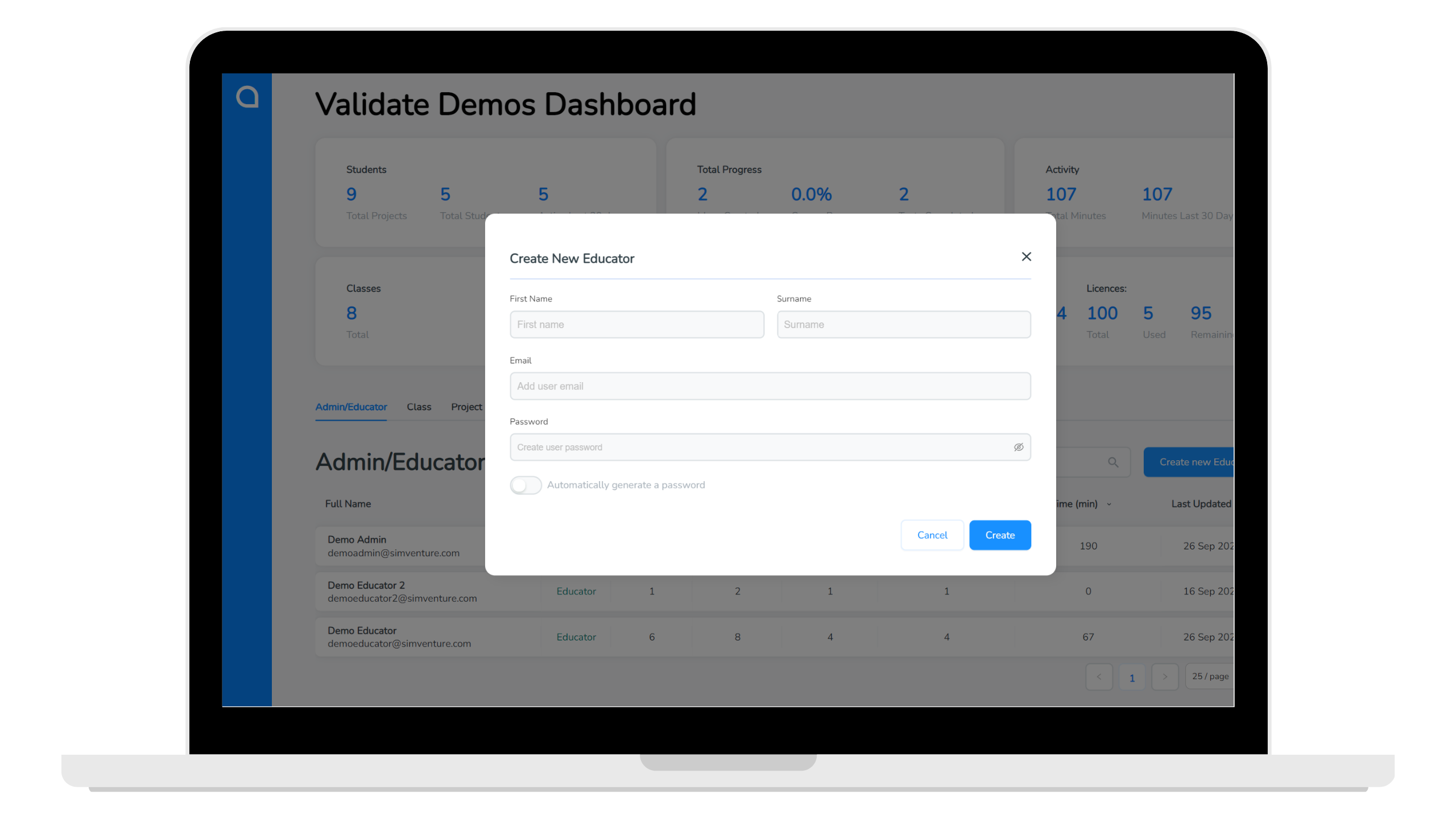 Once you hit the create button, you're done – that's a new educator created who will be able to login and use SimVenture Validate.
---
While we appreciate the newest update to SimVenture Validate will take some time to get used to, we hope you really enjoy these latest updates.
We will also be adding more support material to our SimVenture Validate resource bank and YouTube channel over the coming months.
In the meantime, if you have any feedback, or if you require any additional support in using the new admin panel of SimVenture Validate, our team is here to help. We look forward to hearing from you.
---
Enjoyed this post? You may like these articles too…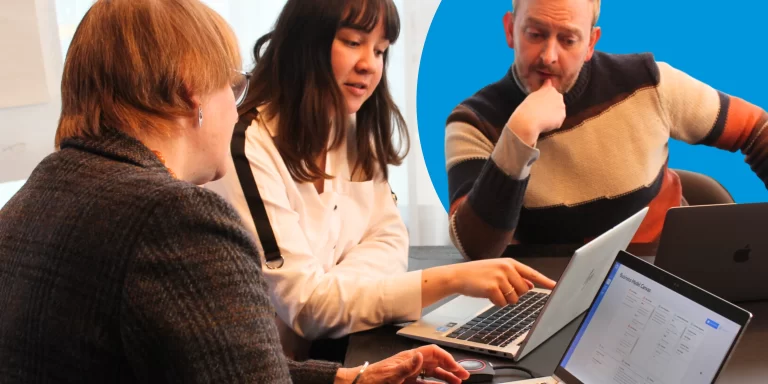 Discover the highly sought-after Validate features that will be hitting your screens in September 2023.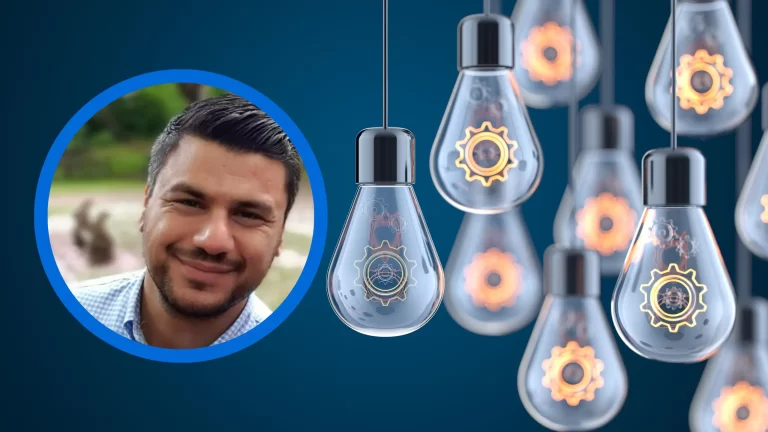 Starting a business is never an easy feat and in Mohammed's case it is a journey filled with many entrepreneurial…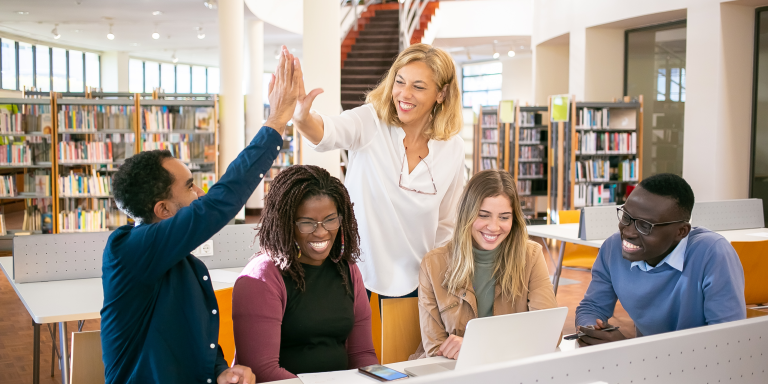 Do student competitions motivate learners? There are advantages and disadvantages but what effect do these competitions have on students?