How to access the admin area of SimVenture Validate
Learn how to access the admin area of SimVenture Validate so you can add new learners to the online education platform and monitor their progress.
As long as you have an admin or educator account, accessing Validate's admin area is simple. Here are the two steps you need to know.
Step 1: Login to Validate
To access the admin area of SimVenture Validate you will need to go to the Log In page and sign-in using the unique credentials provided to you. If you're unsure of your credentials, get in touch with our Validate support team or contact your dedicated Learning Development Manager.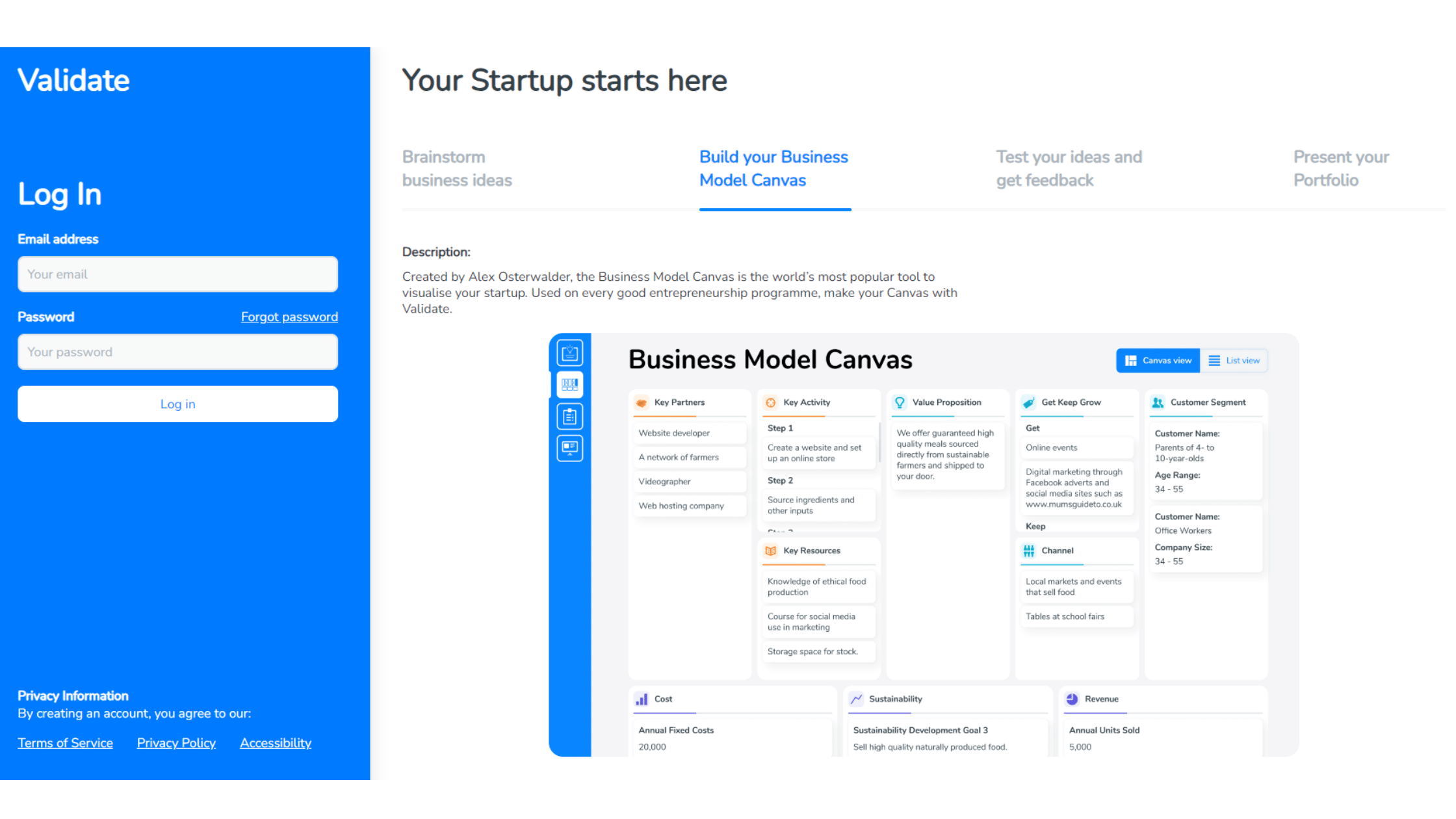 Now that you're signed in, you will see the front end of Validate. This is the part of Validate that learners use. Just like learners, you can also create your own projects, ideate, plan, and share your innovative ideas.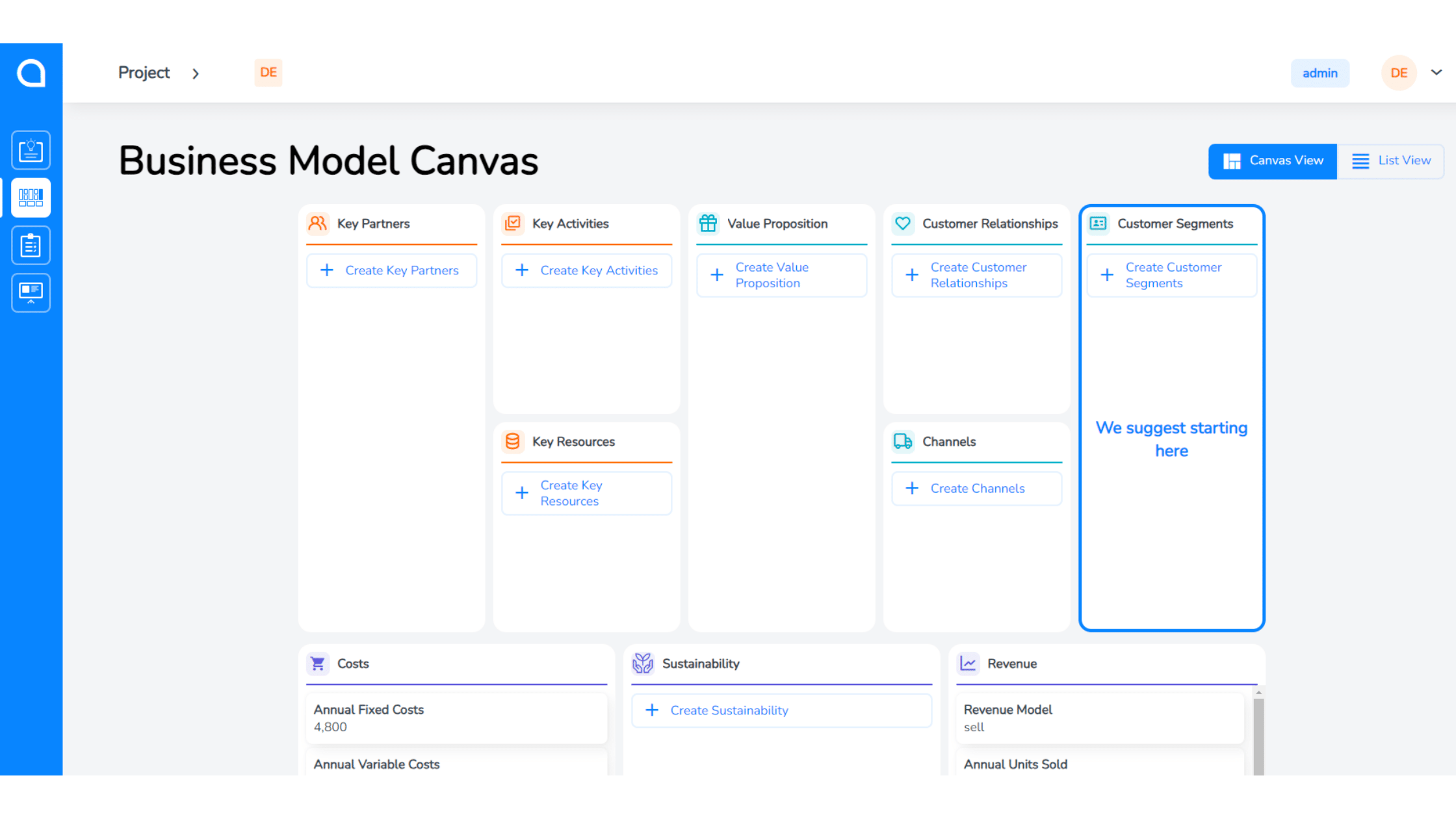 Step 2: Access the admin area of Validate
To access the Validate admin area, simply click the blue button in the top right-hand corner of your screen that says either 'admin' or 'educator'. The big difference between a learner account and an educator account on Validate, is that learners do not have access to this area of Validate.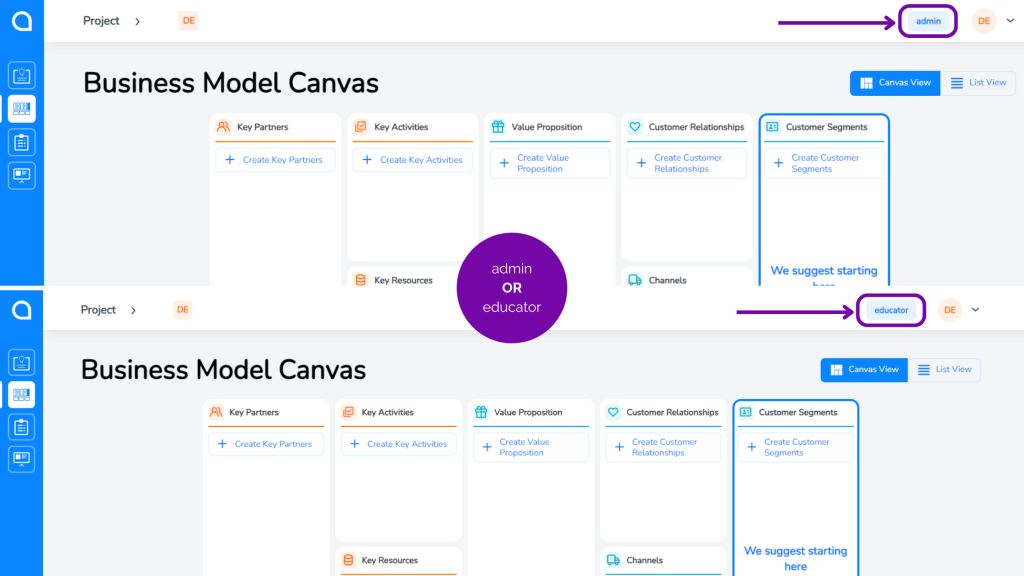 Troubleshooting: No admin access?
If you do not see a blue button with the words 'admin' or 'educator', this means you don't have admin access. In the first instance, get in touch with the person in your organisation who gave you access to Validate to see if they can amend your user status.
Validate support
We hope this tutorial has helped, but if you do require any further support regarding how to access the admin area of Validate, please contact our support team here.
You also have free access to a wide range of Validate resources for educators and students alike on our website and YouTube channel. We hope they help and look forward to hearing more about your experience of using our online business education platform.
---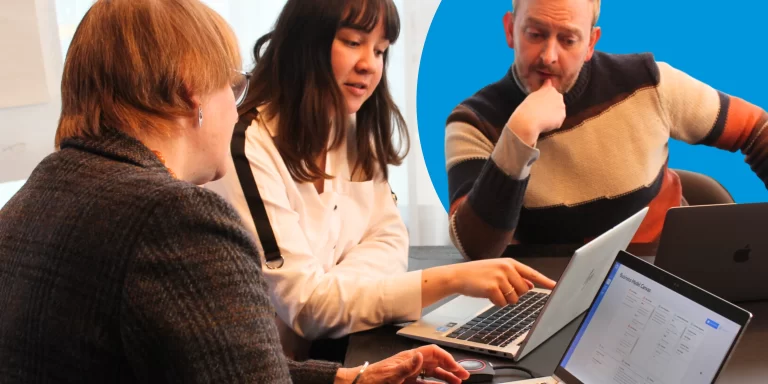 Discover the highly sought-after Validate features that will be hitting your screens in September 2023.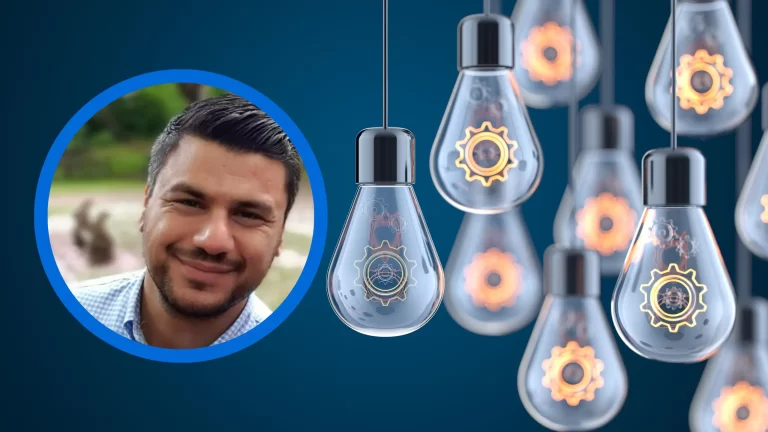 Starting a business is never an easy feat and in Mohammed's case it is a journey filled with many entrepreneurial…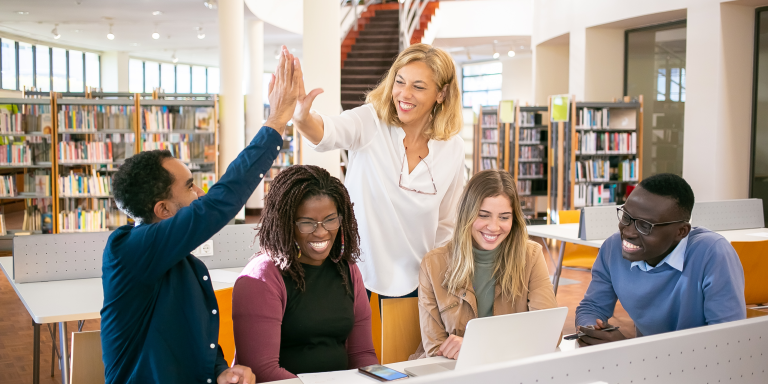 Do student competitions motivate learners? There are advantages and disadvantages but what effect do these competitions have on students?