Arabic Business Simulation is Coming Soon
Following months of development and translation work, the SimVenture team, in partnership with Dr Khalid Alammari, is set to launch the Arabic version of the business simulation 'SimVenture Evolution'.
The fully translated version of the Arabic business simulation will go live at the start of 2022. This translation project follows previous work where SimVenture Classic was translated into Romanian, Italian and Chinese. SimVenture Evolution has also been made available in English and Mexican Spanish.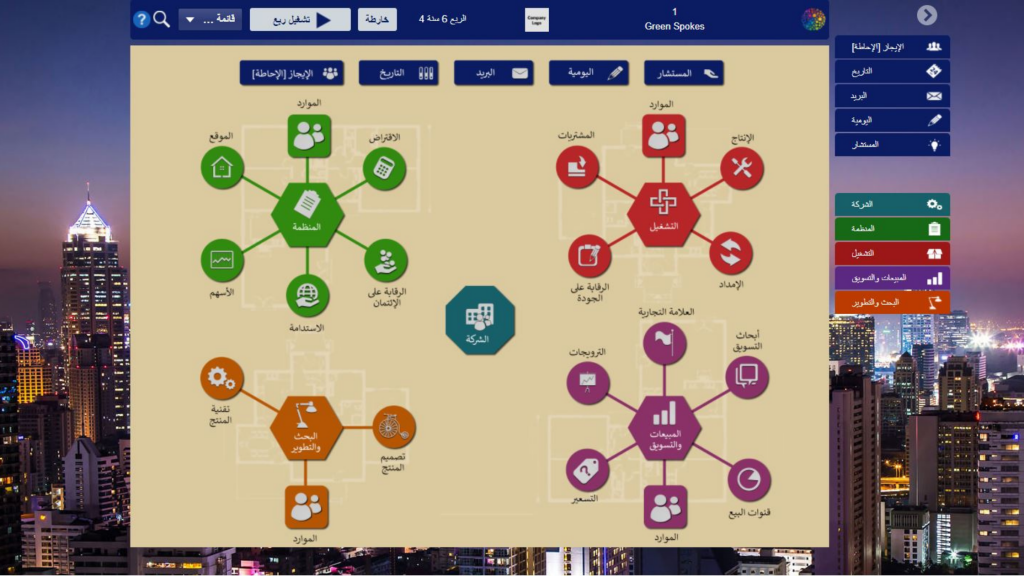 In this article, learn about Dr Alammari's story, his journey with business simulation technology and his hopes and plans as a Partner Agent in Saudi Arabia for working with the SimVenture team.
---
About Dr Khalid Alammari
For many years Dr Khalid Alammari worked in the field of entrepreneurship as a consultant, researcher, and lecturer. As part of his professional journey, he also founded and co-founded several companies in Saudi Arabia.
Having a background in industrial engineering has also allowed Dr Alammari to work for almost two decades in several corporate organisations within the telecommunications and manufacturing sectors.
This rich experience has been a driving influence that now allows him to share his entrepreneurship knowledge through training and education – and of course, he is particularly interested in using effective digital learning solutions.
---
Learning about the SimVenture team
Back in 2018, Dr Khalid Alammari attended a UK seminar which focused on the role of simulations in education. Many professors expressed positive views and talked about the beneficial results of using simulation technology with students; and more importantly, how that experience enhanced students' engagement, capabilities and skills.
Later, Dr Alammari was searching for different business simulation technology that might suit business school students and naturally discussed the issue with colleagues and professors from different universities in the UK.
Ultimately, Dr Khalid Alammari requested online demonstrations from several simulation companies around the world and one of the demos involved the team at SimVenture and the business simulation game, SimVenture Evolution. Dr Khalid Alammari said, "To be honest, their demonstration was so unique and amazing, that I knew this was the starting point of my relationship with the SimVenture team".
---
From first connections to SimVenture Partner Agent
As an academic, Dr Khalid Alammari became increasingly aware over recent years of the great value SimVenture business simulations can offer entrepreneurship education in Saudi Arabia.
Entrepreneurship is more about action and learning by doing. However, there is a price for this, which is the possibility of failure and loss. Consequently, there is a dilemma as to how we teach practical entrepreneurship because we need to incorporate low risk or even zero risk. At this point, a quality business simulation can play a vital role.
SimVenture Evolution creates a learning environment similar to real business where participants can interpret market research, make strategic plans and put them into action, and then analyse results,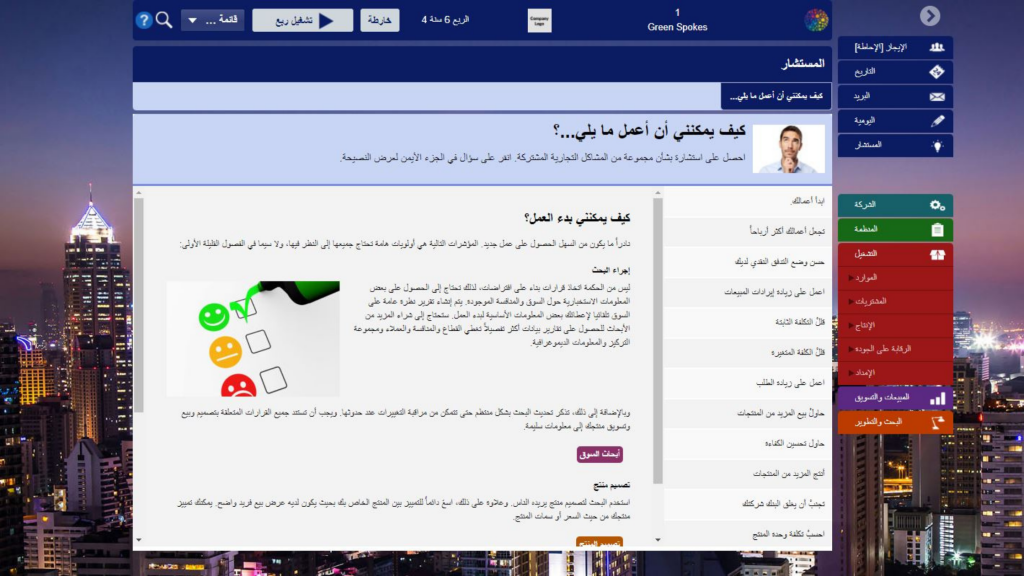 This environment can help both educators and students in Saudi Arabia. As far as educators are concerned, SimVenture Evolution enhances students' engagement, practical experience, and interactive learning. The business simulation also fosters an entrepreneurial mindset and develops entrepreneurship skills, and motivation.
---
Challenges of teaching entrepreneurship education in Saudi Arabia
Based on Dr Khalid Alammari's entrepreneurship research in Saudi Arabia, he has found that although many people formulate entrepreneurial intent, they fail to translate their intention into action. This phenomenon is called the intention-action gap.
One of the main challenges for converting entrepreneurial ideas into action is the problem of fear of failure. It can inhibit people from translating their high entrepreneurial intention into reality. Hence, educators need to use a learning tool that clearly identifies what it takes to start and be successful in the startup world.
Another challenge is that entrepreneurship requires creativity. Hence, it is vital to use a creative learning tool rather than traditional ones. The creative tool can enable and encourage entrepreneurial thinking and out of the box ideas as well as solutions.
---
SimVenture Evolution as a digital learning solution
In order to contribute to and preferably solve the challenges entrepreneurship educators face in Saudi Arabia, educators need to become skilled at using advanced digital interactive tools rather than traditional tools. Dr Khalid Alammari identified SimVenture Evolution as a solution, as it creates a business environment similar to the real-world experience.
The business simulation also expands learners' horizons which in turn helps to shed light on real-world processes and business operations. By doing all of this learners are better positioned and able to understand what it takes to setup and run a business and hence this reduces fear of entrepreneurial failure.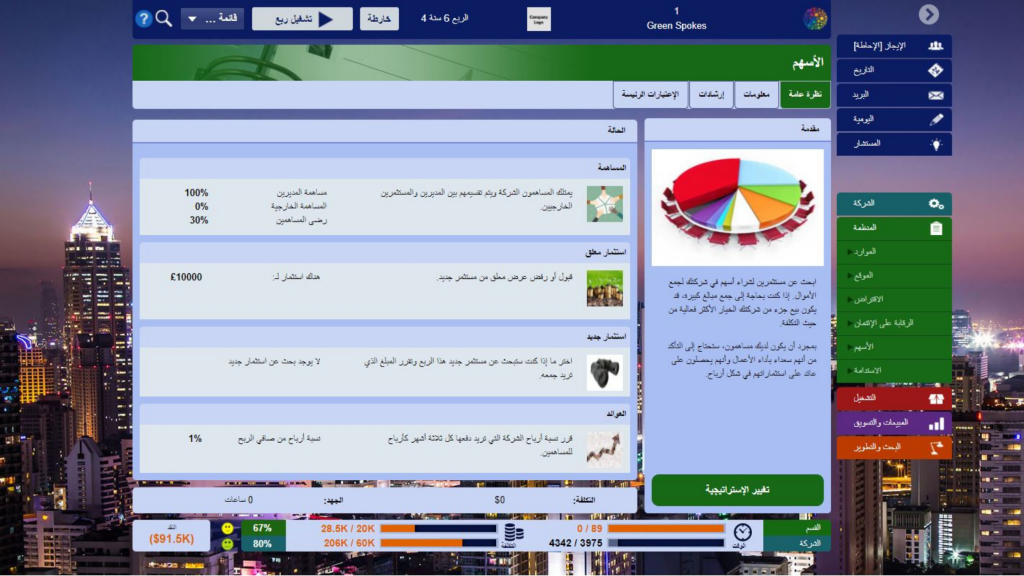 Furthermore, SimVenture Evolution ignites creative thinking because it encourages participants to achieve certain business goals using different strategies. This method reflects the real business world where there is no single correct solution. In fact, it enhances many vital business skills such as goal setting, decision making, report reading, market feedback analysis, and results orientation.
As a consequence, people can see the bigger entrepreneurship picture and identify key success factors in business world.
---
Looking ahead: The introduction of the Arabic business simulation
In order to make sure more people world wide enjoy the advantages of using the online business simulation, as the exclusive SimVenture Partner Agent in Saudi Arabia Dr Khalid Alammari is excited to be part of the launch of the Arabic version of the business simulation, SimVenture Evolution.
A powerful and trusted partnership now exists between the SimVenture team and Dr Khalid Alammari, and he is confident that we can expand the client base in Saudi Arabia and hopefully in all countries in the region. Dr Khalid Alammari said, "I am really excited to see the completion of the Arabic version and from 2022 look forward to contributing to the further development of entrepreneurship education worldwide."
And if anyone wants to learn more about Dr Khalid Alammari's work with the Arabic business simulation in Saudi Arabia, he would be delighted to hear from you.
Connect with Dr Khalid Alammari