Business Acumen
Developing business knowledge and skills with SimVenture Evolution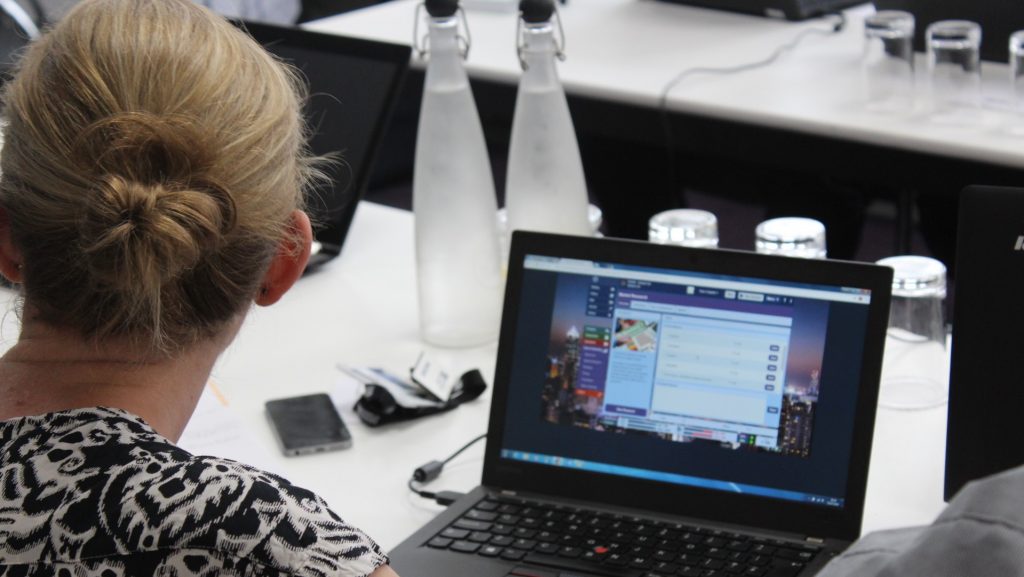 Business Acumen
SimVenture Evolution is an online business simulation that supports learners to develop business acumen and enhances their employability skills. The main areas of business covered within the simulation are: Sales & Marketing, Finance, Research & Development, Operations, and Organisation.
To help learners get to know the basics of the simulation we have a range of Walkthrough videos and On-boarding programmes to help them navigate the software.
Employability Skills
Whilst learners are in charge of their virtual company, SimVenture Evolution enables them to develop a range of employability skills that employers are looking for including: Self-Management, Team working, Problem solving, Communication, Numeracy, IT Skills, Business & Customer awareness, Positive attitude, and many more.
Learners can reflect on the skills they have developed whilst playing the business simulation, adding valuable evidence to their CV. Ask our Learning & Development Managers about how to incorporate employability skills into your training programme.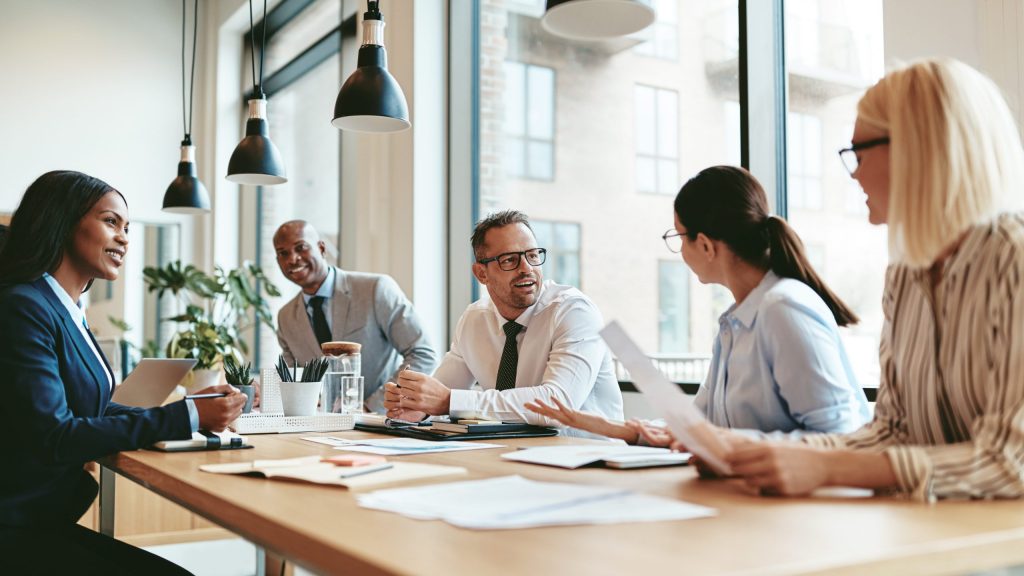 A serious business game offering different ways to learn
SimVenture Evolution has a wide range of scenarios suitable for beginners and seasoned professionals.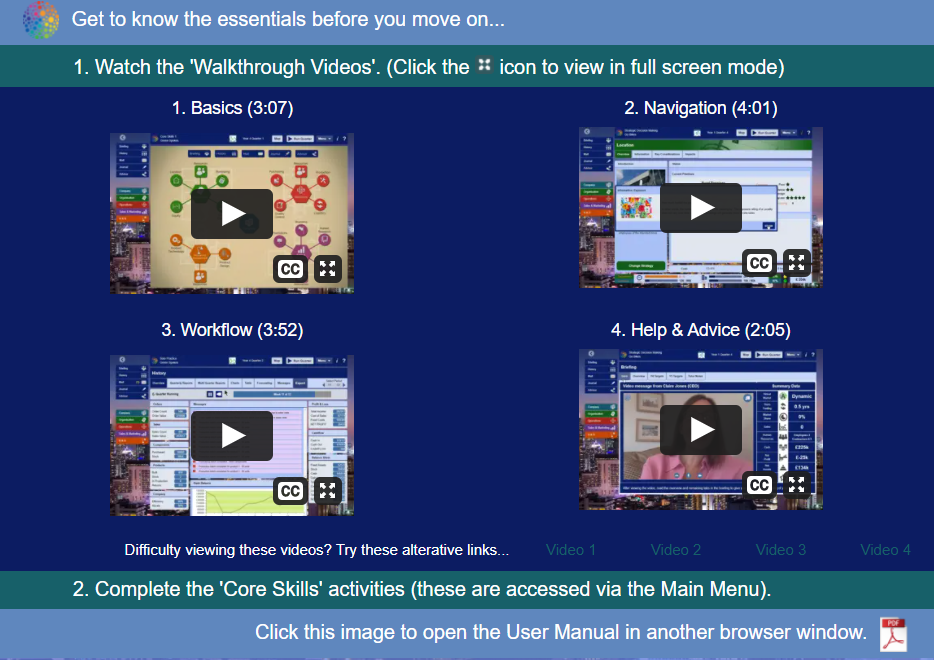 Getting Started
As a serious business game, SimVenture Evolution has many introductory activities to enable learners to familiarise themselves with the business simulation. These include:
Our scenarios place individuals or groups in charge of a company within a simulated market. Learners can start and grow different sizes of business including using our SEED, START-UP AND GROWTH Scenarios: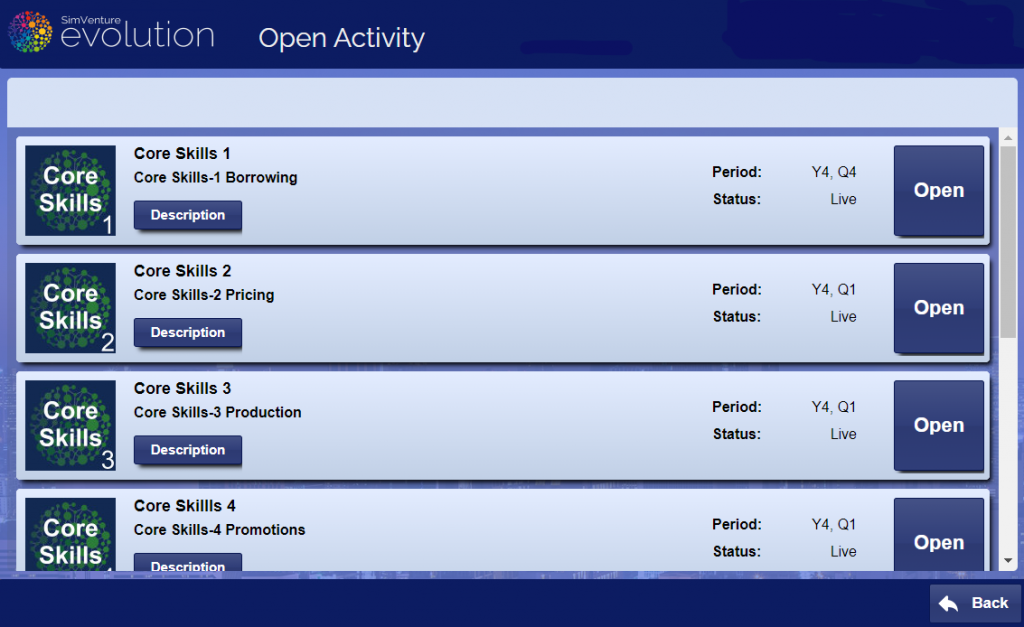 How you can play our serious business game to build business acumen
Our business simulation software can be played by individuals or teams. People can compete or collaborate.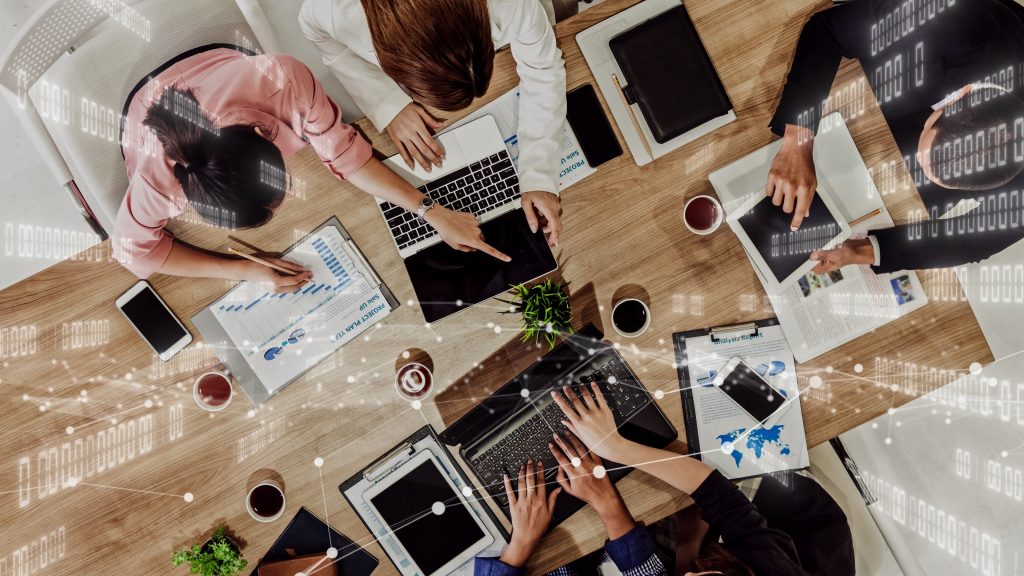 Parallel Competitions place any number of teams in identical starting positions, from which they work to achieve the best outcome.
Whilst players are unable to affect the success of the other teams, the Leaderboard allows them to see how they are progressing compared to others within the same Activity.
Special 'Head-to-Head' scenarios allow up to 6 companies to compete directly against each other within the same virtual market, creating the ultimate competitive challenge.
Our clients use SimVenture Evolution in several ways, from short introductory sessions of 2 hours to courses lasting several months.
SimVenture Evolution is used frequently as a bootcamp learning experience over one day or a weekend. Bootcamps are learning programs which are designed for short, intense, accelerated training sessions.
We are happy to share with you how our clients have used our business simulation in different contexts, just ask us.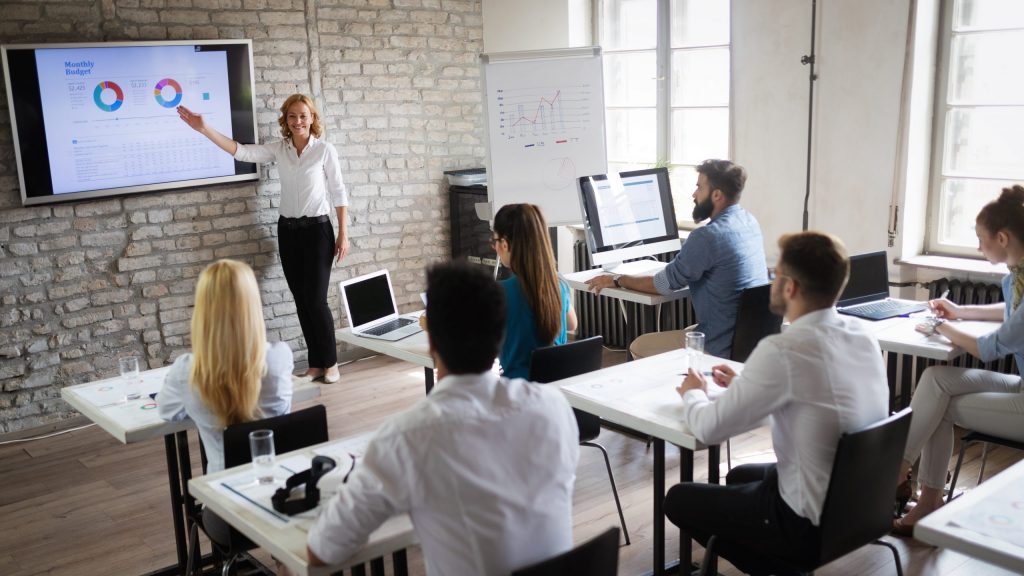 Learn by doing: Building your business acumen
There are a range of activity formats available to promote a learning by doing approach including:
To support these formats there are over 120 one-page case studies freely available to SimVenture Evolution clients.