2022 SimVenture Christmas Gift Guide
If you like shopping locally, and love original gifts, then this list is the perfect one for you!
This festive season, we have collected a range of different small businesses offering unique and thoughtful gift ideas to complete your Christmas list. This is our way of supporting the universities and organisations that we work with, including the many innovative entrepreneurs across the UK.
This year, we have looked to Christmas songs for inspiration and have created a theme based on The Twelve Days of Christmas. Each business has been categorised into one of the twelve days based on the lyrics of the song. Grab a mince pie and keep reading to find out more about our themed 2022 SimVenture Christmas Gift Guide and the businesses involved.
Thank you to all of our partner universities and organisations for making this possible and for supporting students and graduates on their entrepreneurial journeys. To our readers, we hope you find the gift you're looking for in this list and have a very Merry Christmas.
---
Food Businesses
"On the first day of Christmas, my true love gave to me, a partridge in a pear tree."
What more appropriate way to start the gift guide than to celebrate food. Although a pear sounds delicious, these two businesses make food sound much more tasty.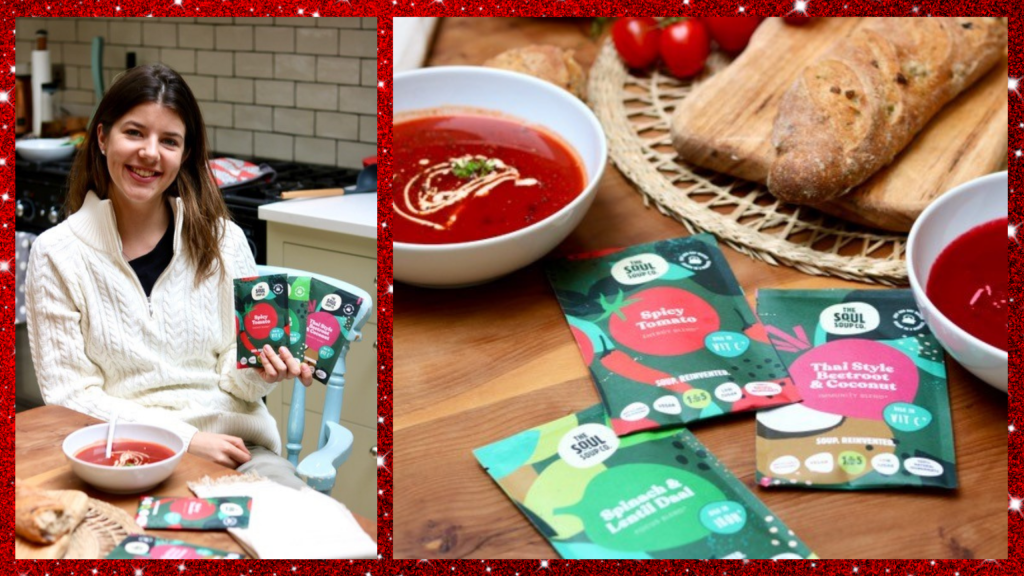 The Soul Soup Co
Inspired by the lack of imagination and quality in the instant soup and noodle category whilst a student at the University of Sheffield, Bella Acland set about testing recipes in her kitchen during the first covid lockdown. With a passion for food and flavour, she was determined that her soups were both convenient and nutritious and after months of experimenting with freeze-dried and dehydrated natural ingredients – The Soul Soup Co was born! Visit The Soul Soup Co online to find a range of natural, plant-powered, and nutritionally dense dried soups, which can be prepared in just a couple of minutes using boiling water.
Ujamaa Spice
Wanting to decolonize the spice chain by enhancing the agency of small hold farmers who engage in practices of revitalizing traditional Zanzibar spice farming, Jawahir and University of Edinburgh PhD student Rist, together founded Ujamaa Spice. This innovative business offers spices and chai from small hold farmers in Zanzibar, which they import into the UK straight after harvest. For Christmas, the team are also offering a special Chai bundle including Jawahir's grandmothers inspired 'Bibi's Chai' together with a Lemongrass 'Mchaichai' chai and a caffeine free 'Mulled Hibiscus' herbal tea. All ideal for this festive season!
---
Love
"On the second day of Christmas, my true love gave to me, two turtle doves."
Did you know that turtle doves can represent enduring love? And what would Christmas be without giving gifts full of love?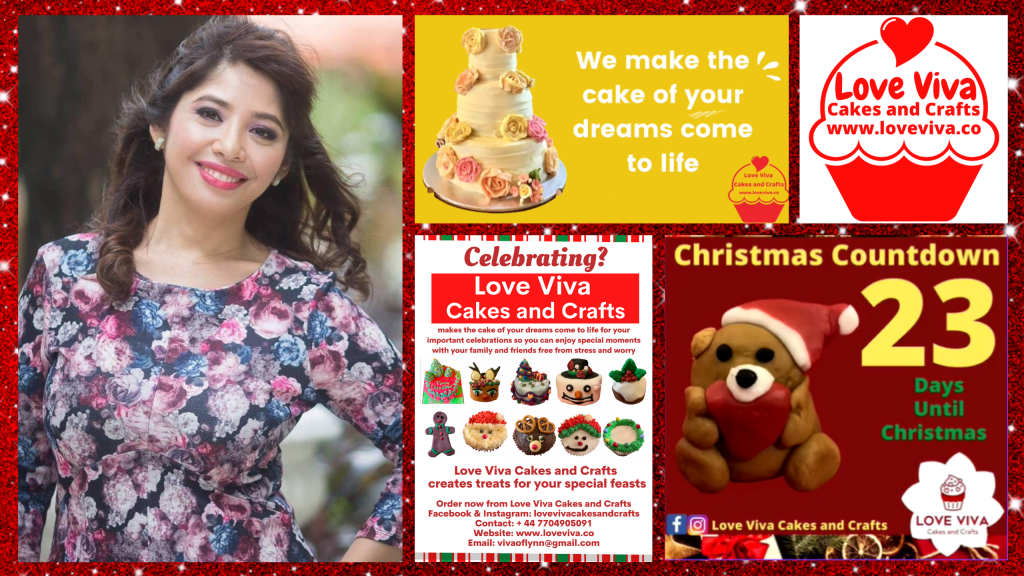 Love Viva Cakes and Crafts
If you have an important celebration coming up, Love Viva Cakes and Crafts will bring the cake of your dreams to life for your special occasion. Founded by University of Gloucestershire student, Viva O'Flynn, Love Viva Cakes and Crafts ensures only the finest and freshest ingredients are used to create delicious creative cakes for you and those you love.
---
Social Enterprise
"On the third day of Christmas, my true love gave to me, three french hens."
One hen represents love, one represents hope, and the other faith. Nowadays, more entrepreneurs are finding ways they can provide love, hope, and faith through their businesses and work. That's why we selected these social enterprises for our gift guide.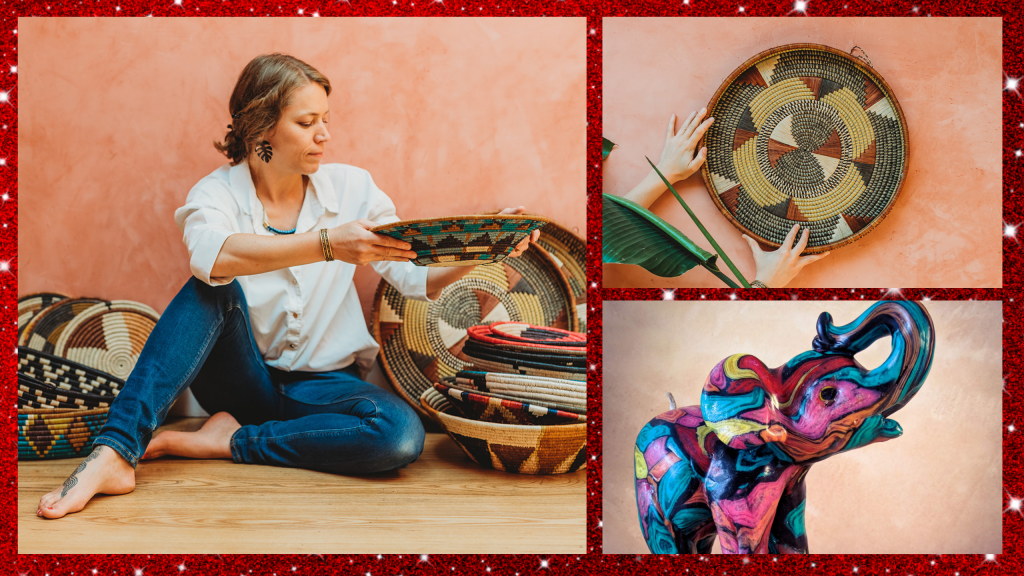 Karakorum
Natasha von Memerty is a member of the University of Gloucestershire's Growth Hub and the founder of Karakorum – an ethical home décor brand that focuses on creating social change one fair trade item at a time. Based in the small town of Stroud in the Cotswolds, Karakorum strives to support traditional crafts, small businesses and fair trade practices. They specialise in unique candles, handmade baskets and traditional crafts. Most importantly, Karakorum believes in the importance of ethical practices and sustainability in all phases of the business, from sourcing, to production, through to sales and packaging.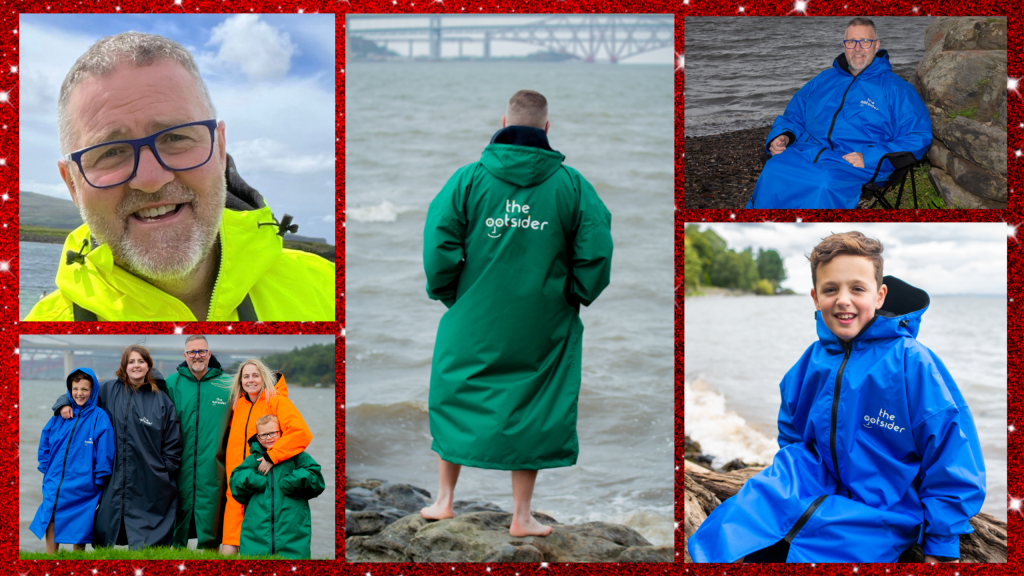 The Ootsider
The Ootsider is an organisation that reinvests net profits from the sale of their waterproof, windproof and fleece-lined quality Outdoor Robes to fund the manufacture and distribution of their Sleeping Coat to individuals sleeping rough ……for free. All Ootsider garments are individually hand-made in Scotland, and by purchasing, you will make a positive difference to a Homeless Persons life. Edinburgh Napier University MBA graduate, John Keogh is the founder of The Ootsider who was inspired to launch after witnessing Homeless Person begging in the streets of Glasgow, soaked through to the skin, with no other clothes to his name.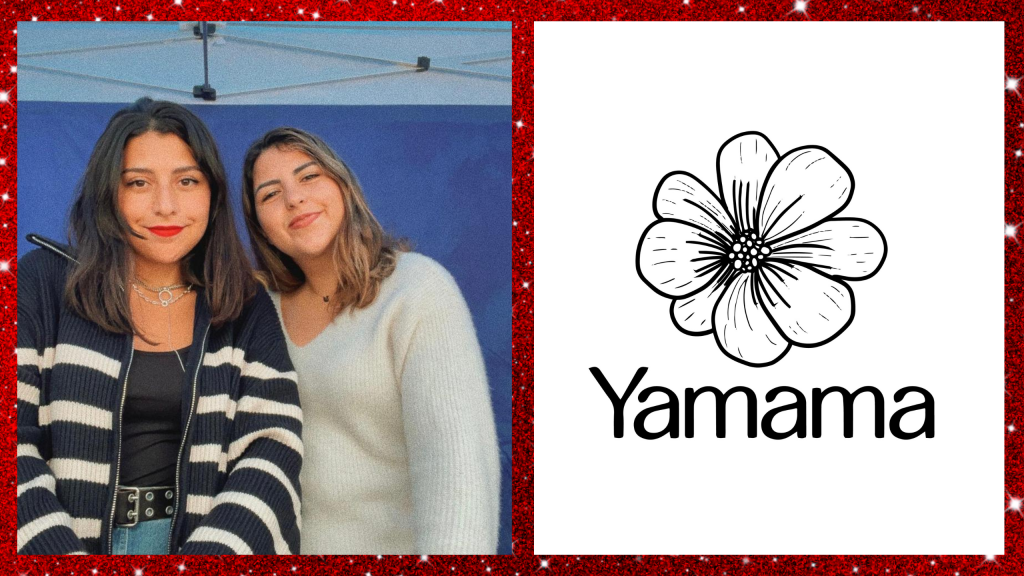 Yamama
University of Liverpool graduaes, Futoon and Noura, are Jordanian sisters that founded Yamama to support refugees who are struggling to find employment. Hand in hand for a better tomorrow. There's only so much an individual can do to change the world. But when we all come together, that's when the real magic happens. Yamama strives to make fair, ethical employment more accessible to refugee women. They sell handcrafted crochet products that are 100% sustainable and are helping to contribute to an incredible cause, with every piece comes a story. This Christmas they are also giving 5% of each purchase to a refugee child. To shop Yamama products, find them on Instagram and send them a message.
---
Creativity
"On the fourth day of Christmas, my true love gave to me, four calling birds."
Calling birds, also known as song birds, are one of the most musically diverse and creative species to exist. One could say Entrepreneurs are also some of the most creative people you'll ever meet.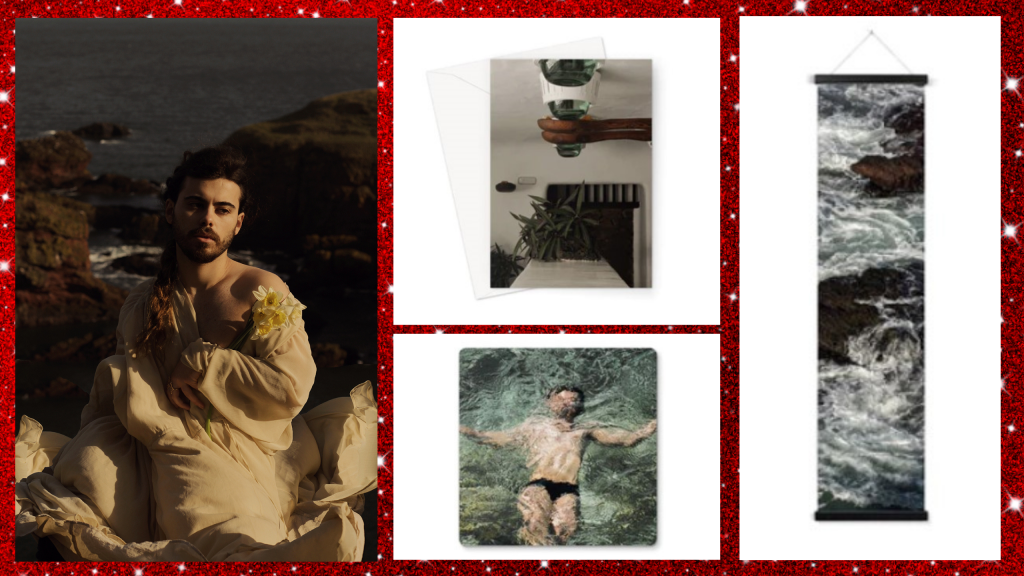 Jaime Prada Photography
A human rights activist and storyteller, LGBTQ+ Liberation Officer at the University of Edinburgh Jaime Prada merges the mightiness of bucolic landscapes with the delicacy of human emotion in their pictures. Born in Spain and now based in Scotland, Jaime curates pictures with careful use of light and texture, celebrating queer joy and shedding light on issues affecting marginalised communities. All the products created from their pictures are sustainably sourced and made locally in the UK.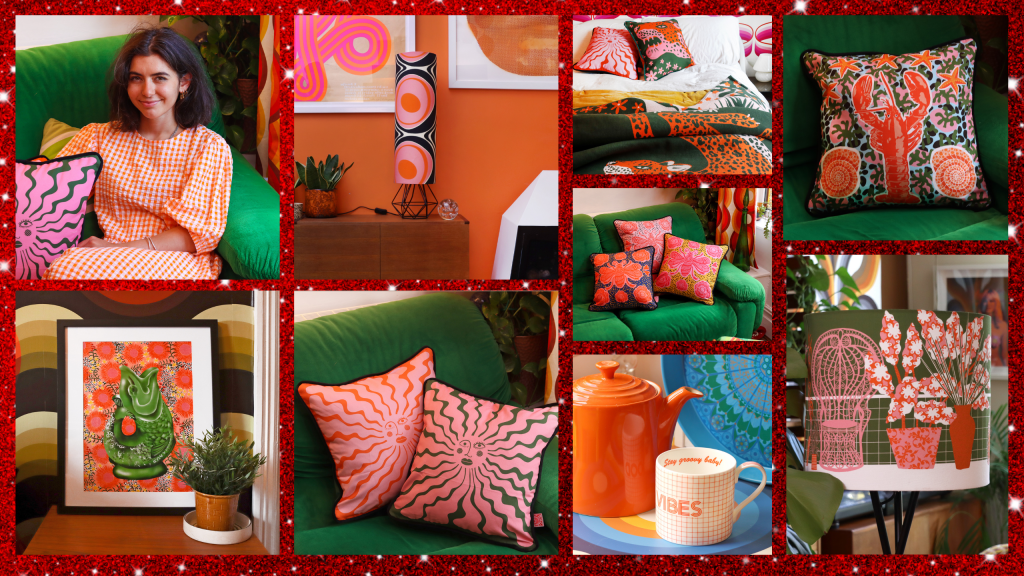 The Neighbourhood Threat
Homeware designed for kitchens you want to dance in: The Neighbourhood Threat is the colour-popping, charismatic, and nostalgically cool kitchenware brand and brainchild of Salford artist & University of Huddersfield graduate, Holly Ramsay. Bursting with oddity but warm and welcoming in its weirdness, its range of tea towels, oven gloves, mugs, coasters, and cushions is both theatrical and irresistible. Sustainable, socially conscious and made to last, the brand is focussed on ethical sourcing of high-quality raw materials.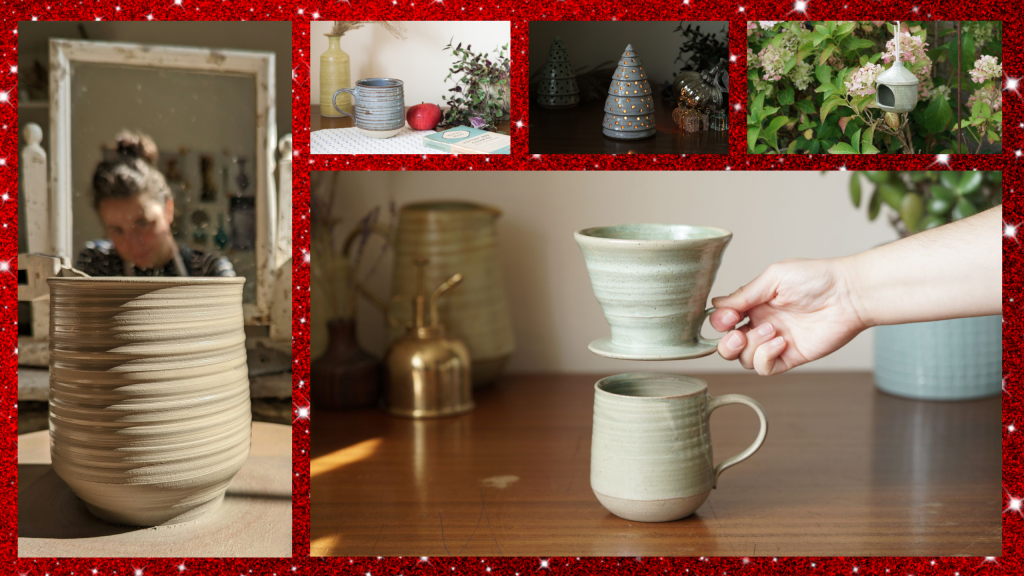 Ridge & Furrow Ceramics
Ridge & Furrow Ceramics is owned by Marisa Devonshire and based in Chipping Campden, Gloucestershire, UK. Marisa's work is functional stoneware pottery handmade in her Cotswold studio. Marisa uses her background in illustration to draw natural elements into her practice, her aim is to bring more nature into the lives of others as well as her own, whilst also enriching the small everyday moments.
---
Fashion
"On the fifth day of Christmas, my true love gave to me, five gold rings."
If you're wearing gold rings this Christmas then you need an outfit to go with them. These businesses are sure to dress you up for the festive season and make those gold rings shine.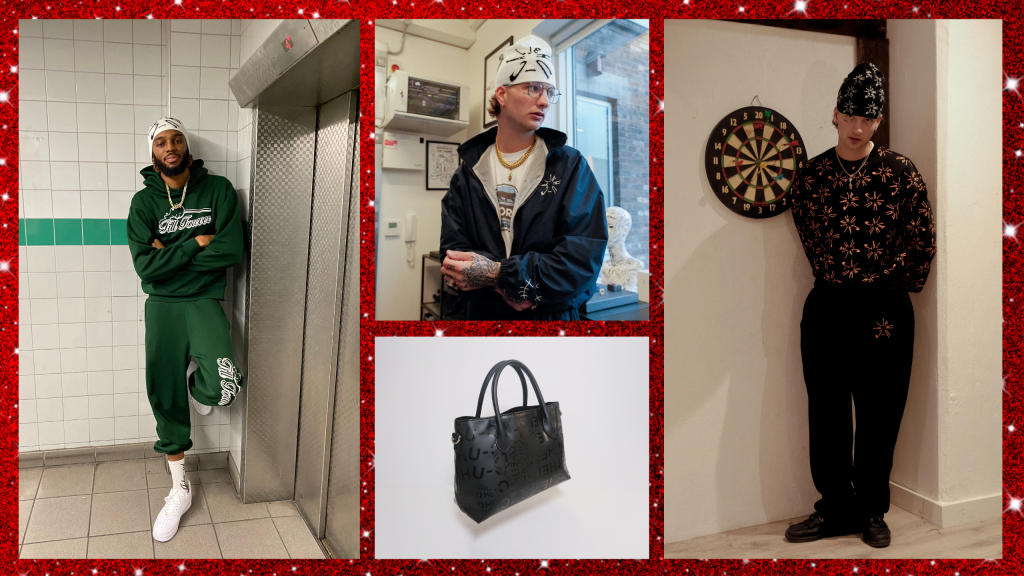 Jehucal
Jehucal is a clothing & accessories label based in London, but founded in the university bedroom of brand owner, Emay Enemokwu, during the first year of his Accounting degree at the University of Kent. Since its incorporation, Jehucal has become known for its constant product innovation that has seen the brand release not only clothing but also products such as bedsheets, formal ties, rugs, leather and vegan leather goods, with responsible production always at the core. Jehucal has been worn by the likes of Arsenal 1st team player Emile Smith Rowe, actor Hero Fiennes Tiffin, radio/tv presenter Snoochie Shy, Nigerian artist Teni and more. This Christmas expect new bags/accessories, mystery boxes and more!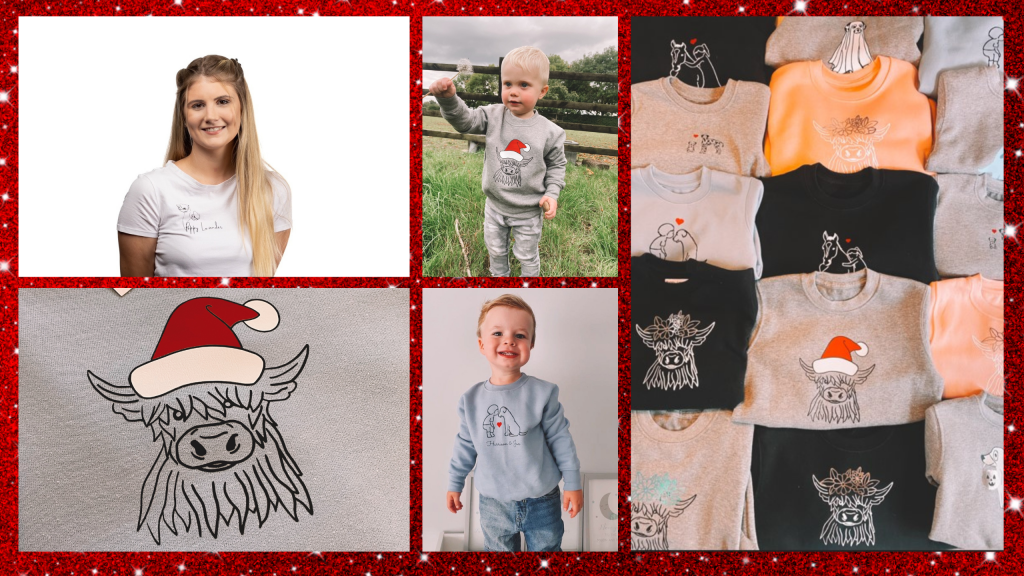 Poppy Lavender
Loughborough University Find Art student, Poppy Lavender Beech, founded her business Poppy Lavender, which specialises in bespoke, handmade products created in an environmentally conscious way. The adorable highland cow sweatshirt is the most popular design, drawn and printed by Poppy. Other products available are greeting cards and original artwork – all ideal for loved ones this holiday season.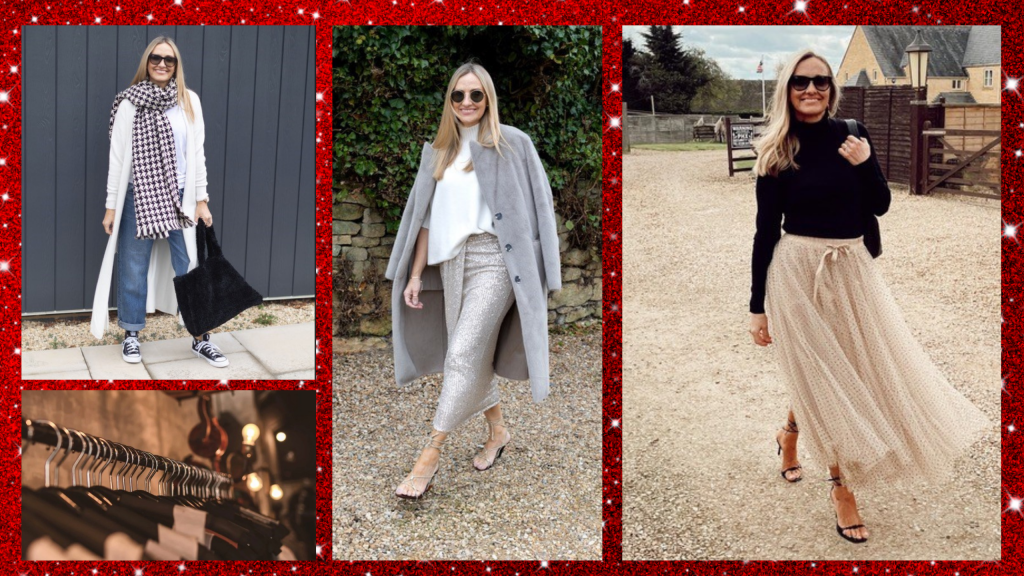 The Cotswold Shed
Joanne Lewis, University of Gloucestershire graduate, is the founder of The Cotswold Shed – an online clothing boutique that offers designer inspired looks at affordable prices. Joanne wanted to bridge the gap between High Street and High end fashion. Since reaching her 50's she still wanted to dress cool and trendy, but felt some of the High Street shops let her down in fabric quality. Joanne describes loves searching for new pieces that are made well, and are from good quality and sustainable fabrics, wherever possible, that will give us that designer look, but won't break the bank.
---
More than one founder
"On the sixth day of Christmas, my true love gave to me, six geese a laying."
Did you know that Geese are well known for their energetic traits of teamwork and communication? For Entrepreneurs, the relationships they build and keep with people are important to make their business thrive.
Massawe Adventures
University of Gloucestershire graduate, Idda Oakes (formally Massawe) and her family founded Massawe Adventures – a fully certified and credited travel and safari company. They organise and provide high quality safari tours and adventure experiences in Tanzania. Massawe Adventures is an extremely experienced, knowledgeable and professional safari company based in Moshi, Tanzania. Idda's two brothers run the Tanzanian side of the business, which between them, they have over thirty years' experience in operating professional safari tours and adventures. This Christmas, Massawe Adventures are giving a 5% discount to anyone booking their holiday with them for 2023/2024.
---
Self love and help
"On the seventh day of Christmas, my true love gave to me, seven swans-a-swimming."
Swans are a representation of inner beauty and self-love, something that everyone has and everyone deserves. A little bit of self-care goes a long way, and these businesses have just the right products to help with that.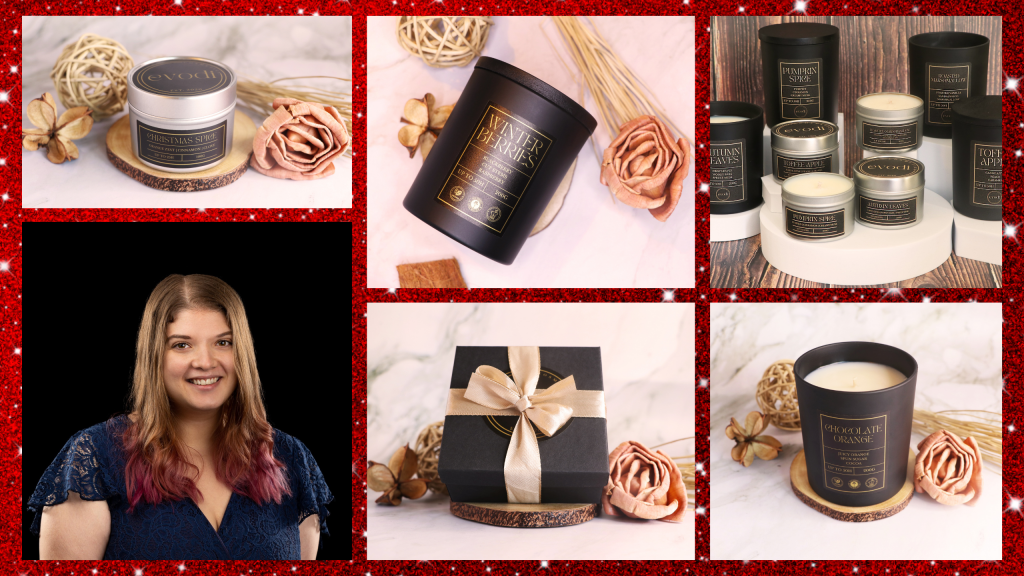 Evodi Cosmetics
After an epileptic seizure in 2020, chemistry student at Loughborough University, Olivia Straw, had to take 6 months off to adjust to living with the long-term effects. In this time, Olivia took up candle making, sparking her creativity and chemistry interests. She turned her hobby into a business after realising she would struggle with the lack of flexibility in a full-time job that her health required, instead forging her own path. Olivia's business, Evodi Cosmetics is a home fragrance brand specialising in soy wax candles that bring conscious luxury into everyday living. With a focus on providing luxury self-care without damaging the planet, Evodi uses only sustainable, vegan, and cruelty-free ingredients. Evodi's complex scents are carefully crafted to create an atmosphere of comfort and familiarity.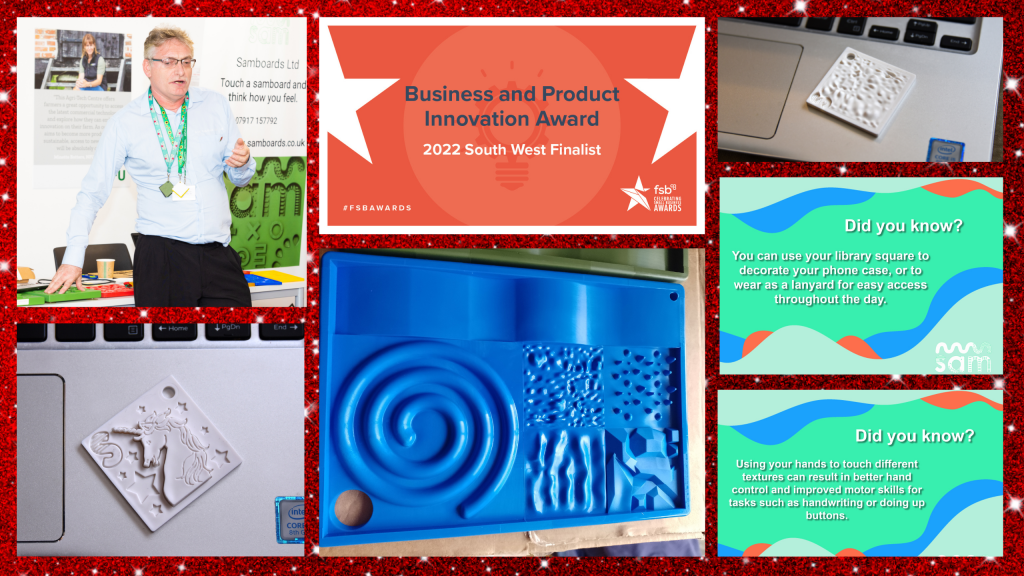 Samboards Ltd
Andrew Western, an engineer working closely with businesses and people at Hartpury University, founded Samboards Ltd – a company specialising in UK developed and manufactured Sensory Products helping with Sensory Active Motorskill (this is where the name 'Sam' came from). By helping muscle memory and touch, Samboards move blood flow in the brain away from stress and anxiety, and help to create calm, improve mental health, and supports a better nights' sleep. Use the discount code "SensoryPad" to get £5 off your Sensory Pad order, "SensoryLibraries" to get £2 off your Set Of 3 Library Square order, or "ArgiLibraries" to get £2 off your Set Of 2 Argi Biodegradable Libraries order! Thank you Andrew for the kind discounts – now to shop!
---
Drinks
"On the eighth day of Christmas, my true love gave to me, eight maids-a-milking."
Milk is a classic drink at Christmas time. One glass of milk and some cookies, maybe a mince pie, and Santa will be right down your chimney. But maybe Santa would like a different drink this year? These businesses may have the solution.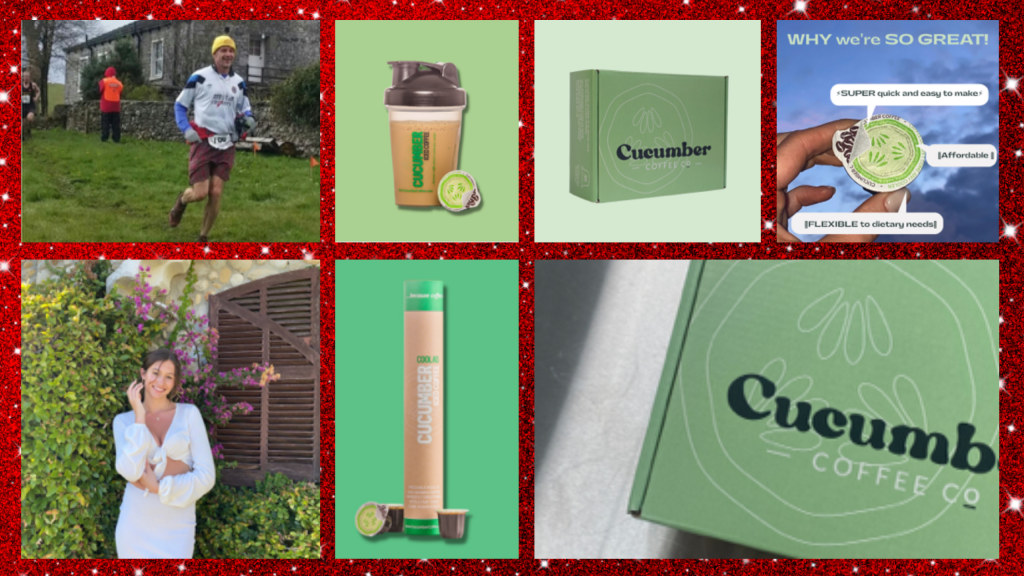 Cucumber Coffee
Loughborough University student, Florence Parker, founded Cumcumber Coffee with her father, David Parker, thanks to their shared love of iced coffees. Since this father/daughter duo disliked overpaying for their beverage on-the-go, they created a freeze-able liquid iced coffee pod, which is aptly named 'Cumcumber Coffee' because coffee really doesn't come any cooler! The pods are stored in your freezer and when desired, shaken or stirred into a milk of choice to create a convenient, affordable, and delicious Iced Coffee! And with their best-selling taster pack "The Cucumber" costing less than £5 it would make the perfect stocking filler for all the iced coffee lovers out there!
Late Knight Coffee
University of Gloucestershire graduate, Gareth Barlow, founded Late Knight Coffee during one of his late-night study sessions after observing first hand the impact the pandemic had on artists in his local area. Late Knight Coffee offers specialty coffee aiming to build a collaborative community with a portion of the generated profits. The company supports not only the farmers who have put love and effort into growing their beans, but also a new generation of Gloucestershire-based creatives in accelerating their careers.
---
Women In Business
"On the ninth day of Christmas, my true love gave to me, nine ladies dancing."
Calling all the ladies! Women are some of the strongest, smartest, and dedicated entrepreneurs we all know. And if you don't believe that, then maybe these entrepreneurs will change your mind.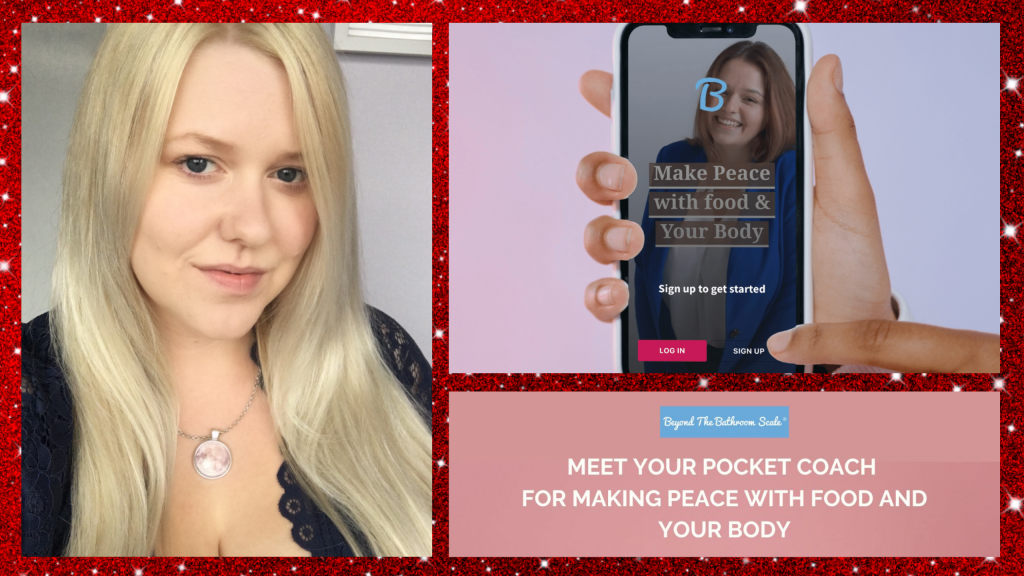 Beyond the Bathroom Scale
Open University student, Karen Lynne Oliver, is the founder of the award-winning intuitive eating and body acceptance programme Beyond the Bathroom Scale. She is a former Social Worker based in the UK, with a background in mental health, domestic abuse, sexual exploitation, and addiction. Karen is currently retraining to become a psychotherapist, specialising in eating disorders and body image. You can download her app BeyondTheScale from her website which aims to become your very own pocket coach for improving your body image and relationship with food.
---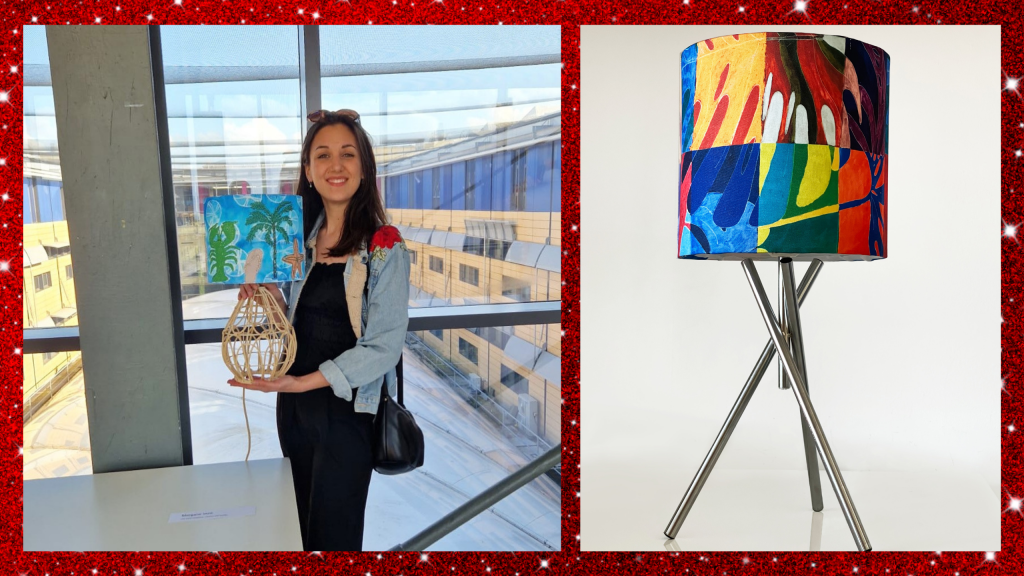 Designs by Morgane
After receiving support from Bridge2Business and the #femaleboss programme, Edinburgh College student, Morgane, managed to turn her sketchbook designs into beautiful textiles and launch her own business. Morgane's inspiration comes from various sources, usually locations, nature, and other influential artists. All designs are drawn and painted by hand, then re-worked on the computer for digital printing onto textiles. The finished fabric is then hand-crafted into a lampshade. Morgane is also on a mission to inspire other women in creative industries and to get their work known in the world. Currently operating a small batch production line of hand-made, unique printed lampshades, you can order Morgane's designs from her Instagram.
---
Made to Order
"On the tenth day of Christmas, my true love gave to me, ten lords-a-leaping."
Hear me out. The ten lords-a-leaping represent the Ten Commandments, another word for commandment is Order, Made to Order businesses!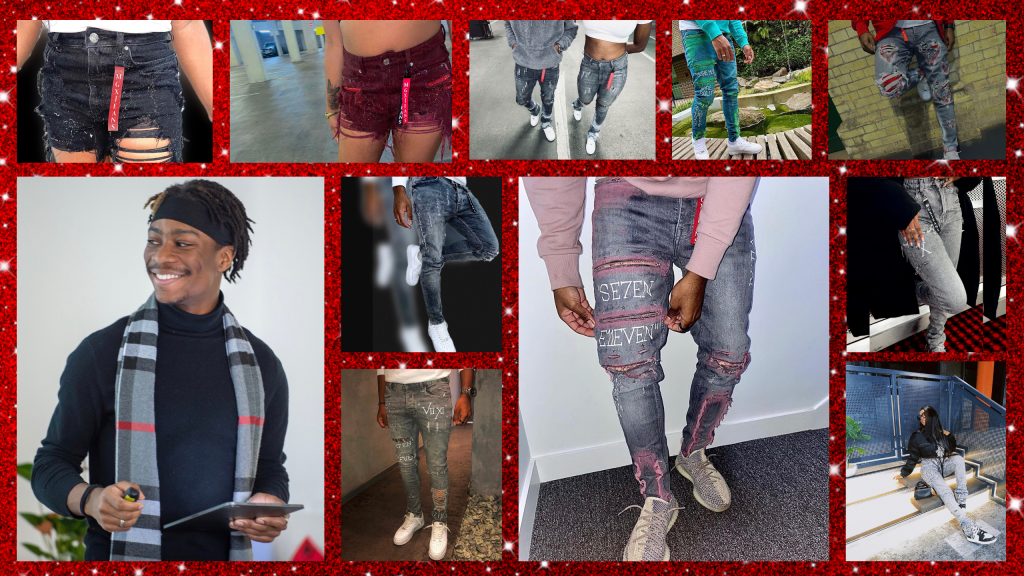 MGX Jeans
MGX Jeans, founded by University of Kent graduate Giovanni, is a denim upcycling and bespoke service dedicated to encouraging the creativity and ideas of their customers. Giovanni set out to tackle the financial challenges students face through his love for art, design, and entrepreneurship. MGX Jeans bridges the gap between fast and bespoke fashion by providing customers with a voice in the design of their products. Customers can tailor every product to their individual needs and tastes without compromise thanks to their innovative templates, demand-orientated turnover times, and adjustable prices. They also provide services such as 'Send-Ins' and 'Up-Cycle' to tackle sustainability issues within the fashion industry.
---
Scottish Business
"On the eleventh day of Christmas, my true love gave to me, eleven pipers piping."
Who doesn't love a Scottish piper at Christmas or New Year? The bagpipes, the kilt, and the tartan all represent Scotland as it really is. The country also provides us with some amazingly talented entrepreneurs.
S'wheat
Bridge 2 Business partners, Amee and Jake, founded S'wheat with the aim to create the world's first reusable water bottle made from plant-based materials, in particular, the use of wheat stalks. S'wheat is on a mission to slow down deforestation and restore our natural environment including funding the planting of a trackable native tree with every bottle sold. The S'wheat bottle can also be customised via their corporate branding offerings, where organisations can add their logo to the bottle, making it the perfect staff or event gift. When you co-brand with S'wheat, all trees are planted in your organisation's name. This Christmas, they are also offering 20% off purchases with the code ECO20.
---
Nature
"On the twelfth day of Christmas, my true love gave to me, twelve drummers drumming."
And finally, the last day in the song. In many cultures, drums are a sacred tool representing the heartbeat of animals, people, and mother nature. It's only appropriate that we take care of nature in the best way we can, and Entrepreneurs always find a way to help.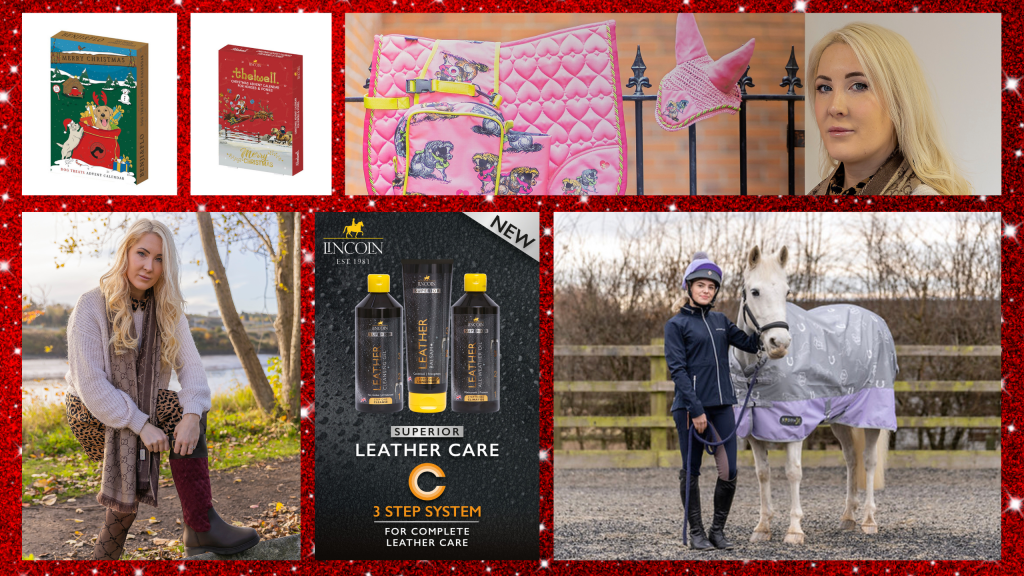 Equestrian Rose LTD
With a passion for horses and all living animals, University of Sunderland graduate Laura Rose made it her mission to build a business that stayed true to that ethos and founded Equestrian Rose Ltd. From your novice ride to your competition horses, Equestrian Rose Ltd have got everything you need to suit your discipline including a huge range of products, from your bridles to your rugs, and that's just the horses! There are also many options for those happy hackers or competitive riders of the world such as jodphurs, chaps and boots. Alongside her passion, Laura also wants to ensure she is as sustainable as possible and generates business for other small businesses within the Northeast region.
---
That brings us to the end of the 2022 SimVenture Christmas Gift Guide. We hope you've enjoyed browsing the unique offers, and have found a thoughtful gift for a loved one this Christmas. By supporting small businesses together this Christmas, we can help someone's lifelong dream become a reality. Even just spreading the word will make an impact.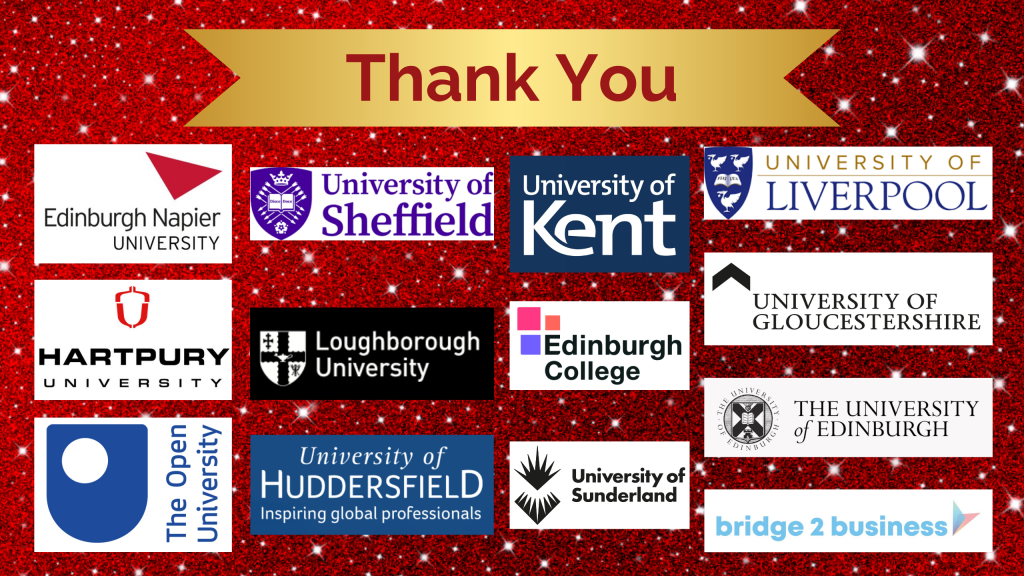 Thank you again to colleagues at our partner universities and startup support organisations across the UK, who have come together to help us feature all 22 entrepreneurs you see in this Christmas guide. We appreciate your ongoing support and know the entrepreneurs within our guide do too.
From all the team here at SimVenture, we wish you a very Merry Christmas and our best wishes for a fabulous 2022!
Connect with us on social media
And just so you know…
The team at SimVenture has created this gift guide entirely for free so you can buy directly from the small businesses. None of the featured entrepreneurs or universities are charged for appearing in this guide and no commission has been or will be taken from any sale made. The team at SimVenture simply wants to help you to help small businesses this Christmas.