How to login to SimVenture Evolution
A learners' step-by-step guide on how to login to SimVenture Evolution for the very first time.
If your university or workplace has given you the opportunity to use our online business simulation, SimVenture Evolution, here are the steps you need to follow to login for the first time.
Step 1: Access the SimVenture Evolution login page
Access SimVenture Evolution by visiting the following URL using a recommended browser (Chrome, Firefox, Opera or Safari).
Step two: Sign up
In order for you to login to SimVenture Evolution, you'll need to create your account. To do this, simply click the 'Sign Up' text at the bottom of the login screen pictured below.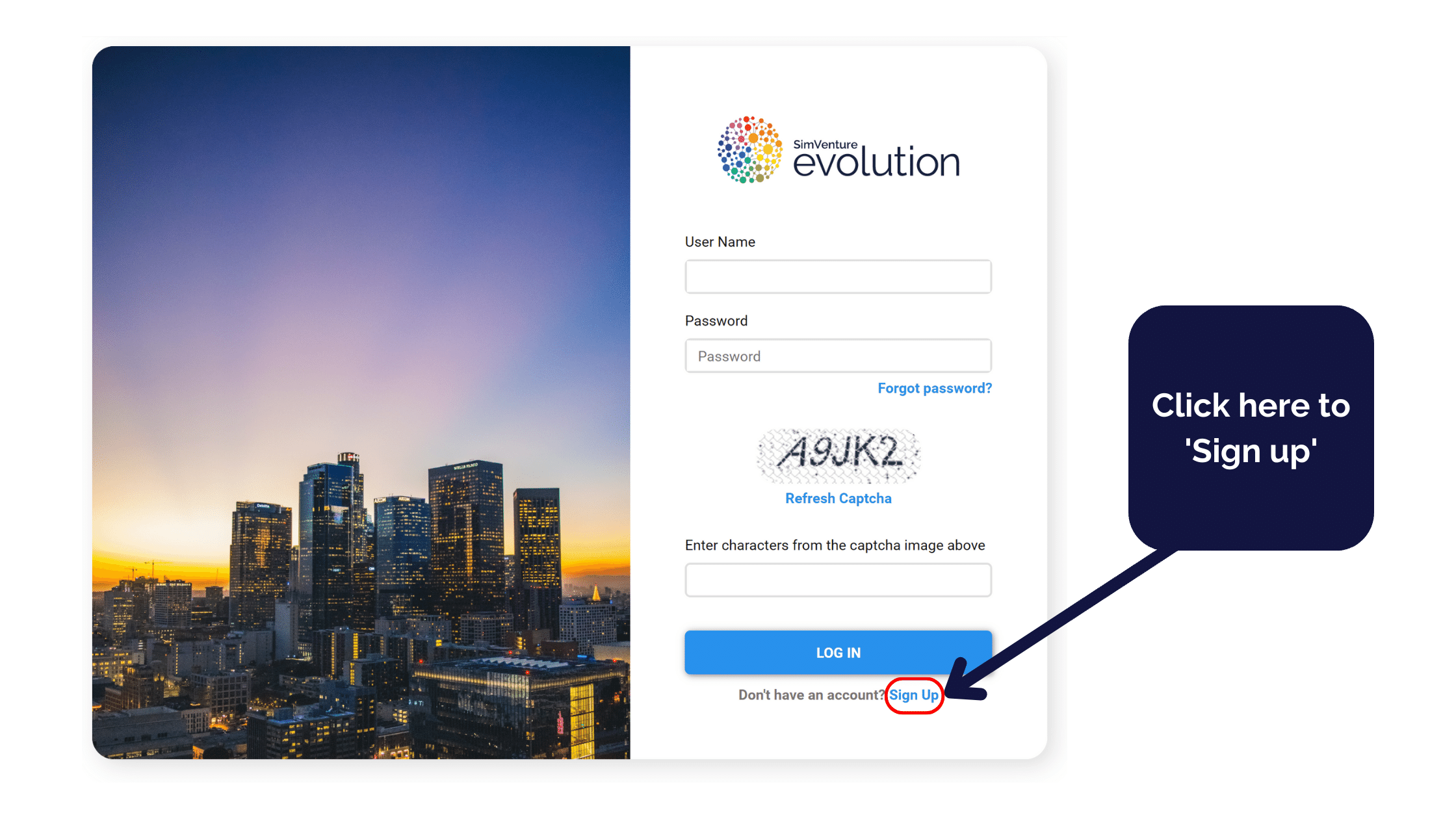 Step three: Create your account
Once you've clicked the 'Sign Up' button, a form will appear on your screen allowing you to enter your details and create your account.
Enter your details in the form. When you get to the last form field, copy and paste the unique 'Access Code' that your tutor or trainer has provided you with. Once the form is complete, click 'Submit'.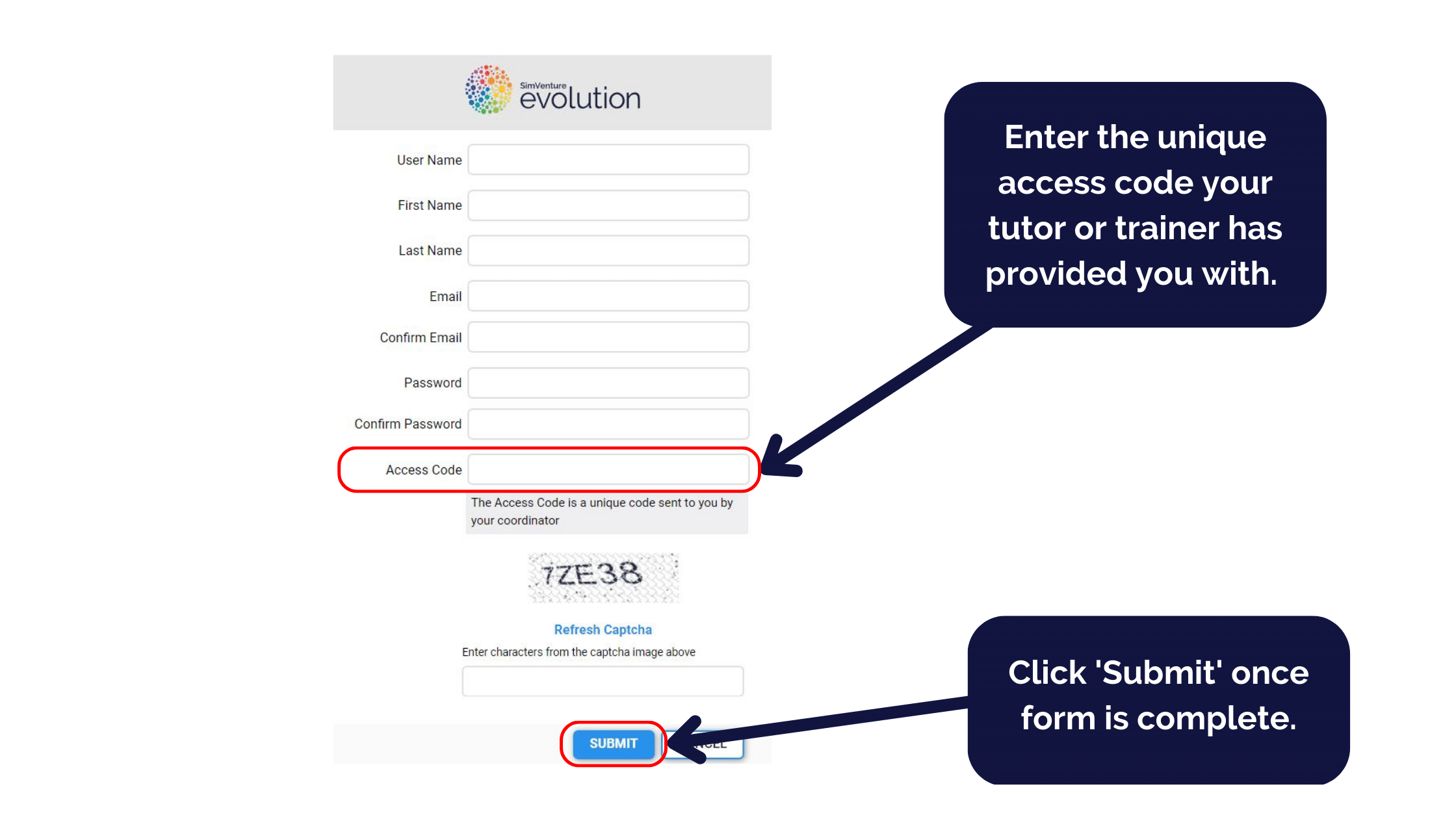 Top Tip
Take a record of what you enter into this form (in particular your username and password). If you don't enter exactly what was written here when you go to login, you won't be able to access your account.
Step four: Login to SimVenture Evolution
Now that your SimVenture Evolution account has been created, it's time to login.
Simply enter your User Name and Password (don't forget to complete the Captcha). Then click Login.
Sign up complete
Once you can access the main menu of SimVenture Evolution (pictured below), your sign up is complete!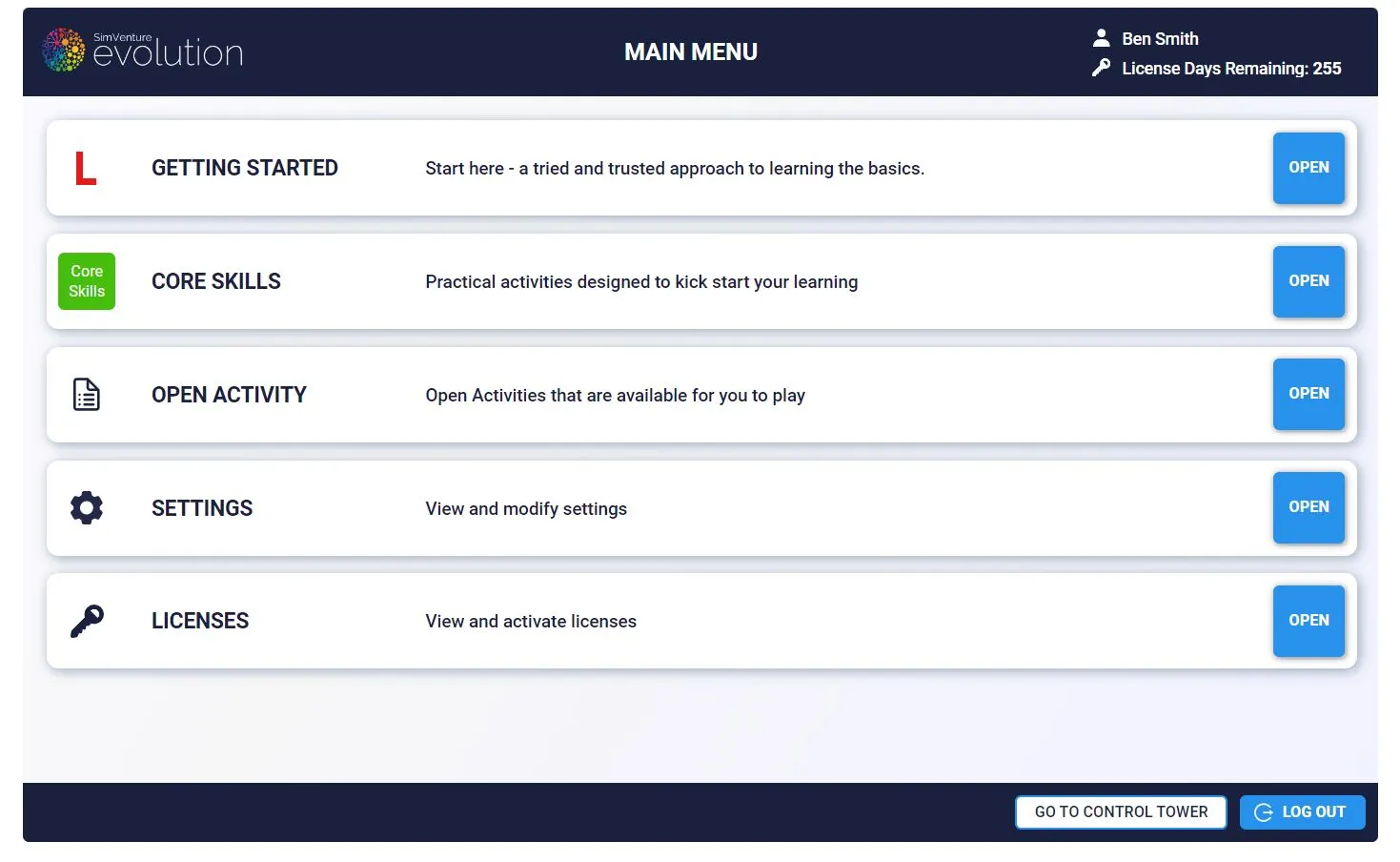 We hope you found this guide helpful, and wish you all the best with growing your simulated bicycle company in SimVenture Evolution.
For some top tips to help you get off to a flying start, don't forget to visit our YouTube playlist for students.