Online Business Simulation
SimVenture Evolution Features
Online Business Simulation Overview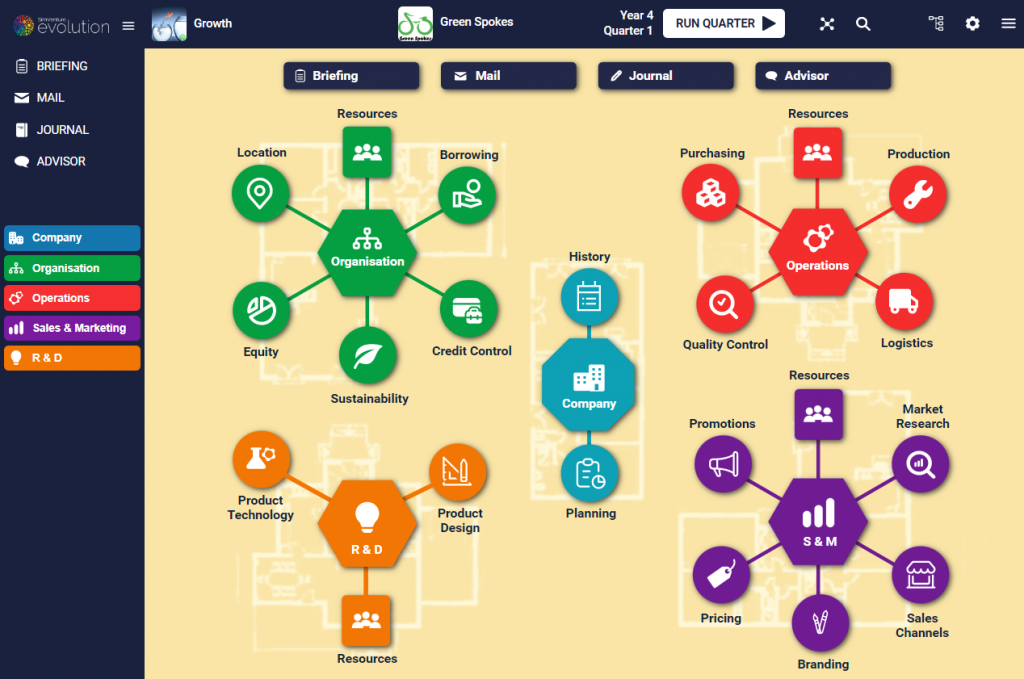 SimVenture Evolution is an online business simulation supporting learners to develop their employability and entrepreneurship skills.
This powerful entrepreneurship simulation allows learners to run a virtual bicycle manufacturing business in quarterly decision-making rounds for up to 10 simulated years.
SimVenture Evolution covers all the main areas of running a company. Learners are required to apply the same principles needed to start, manage and/or scale a new venture.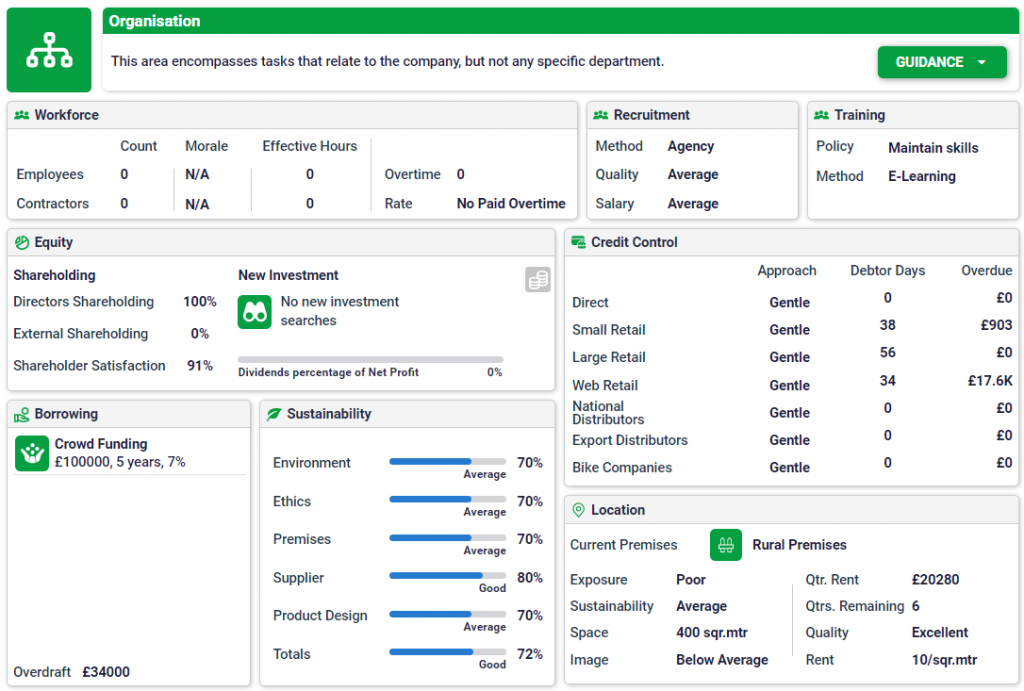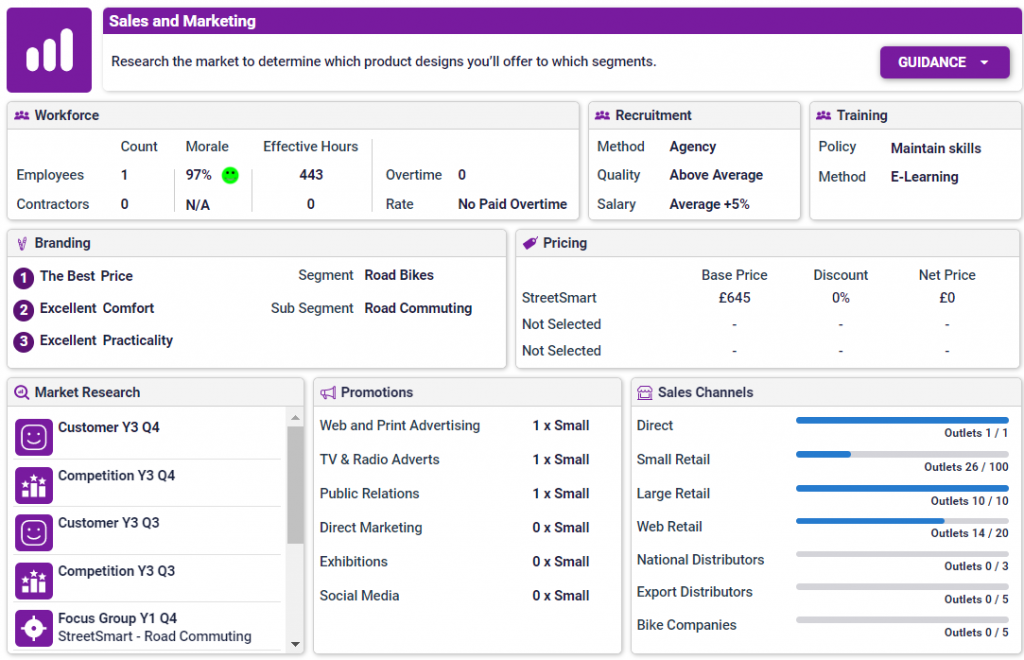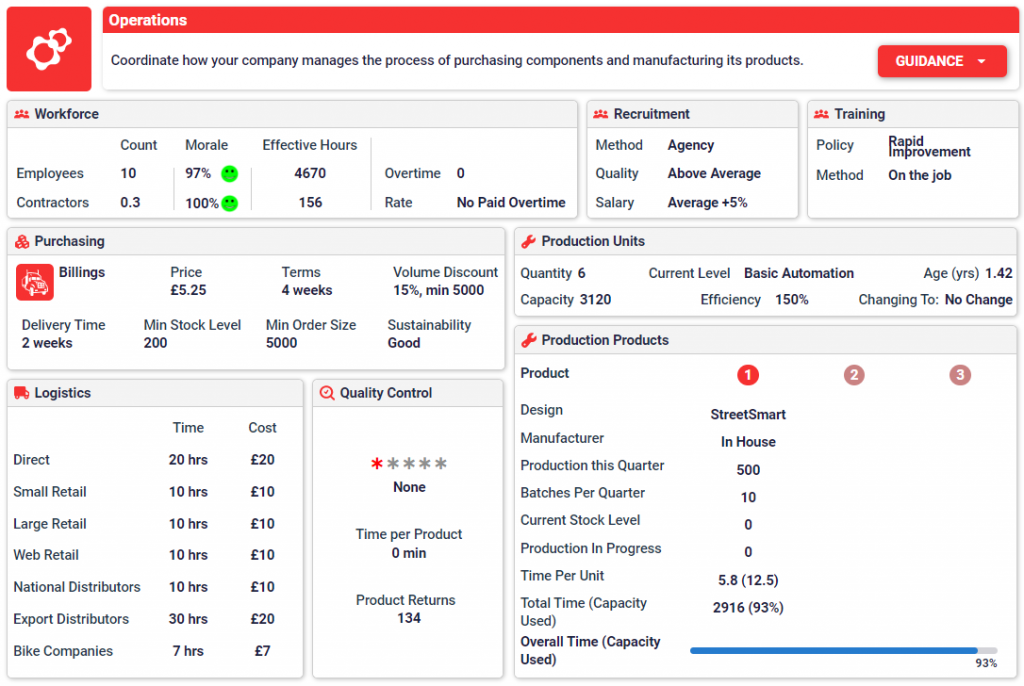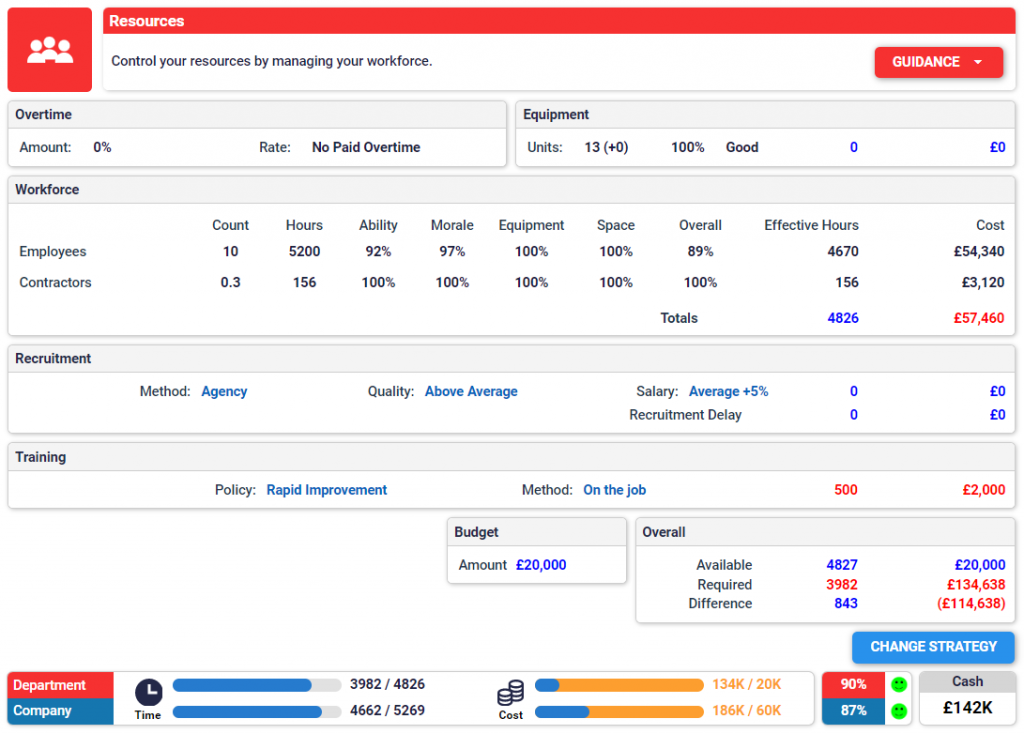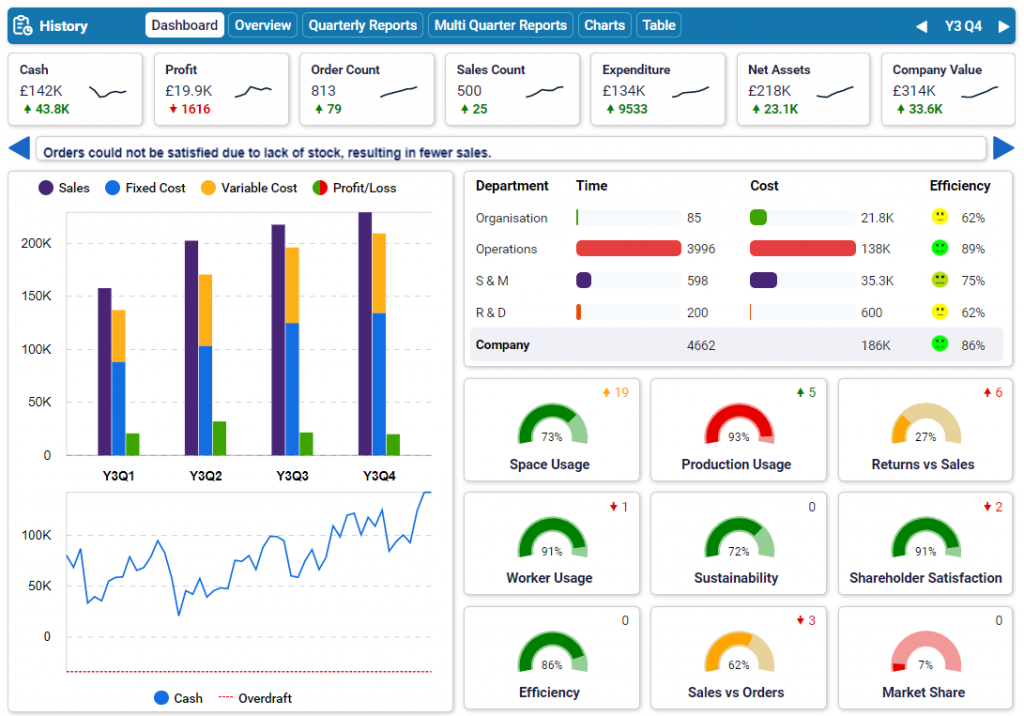 Sustainability
Learners also make decisions to improve the sustainability rating of their virtual business. These decisions may impact how customers perceive their products and company. Decisions can be made in the following areas: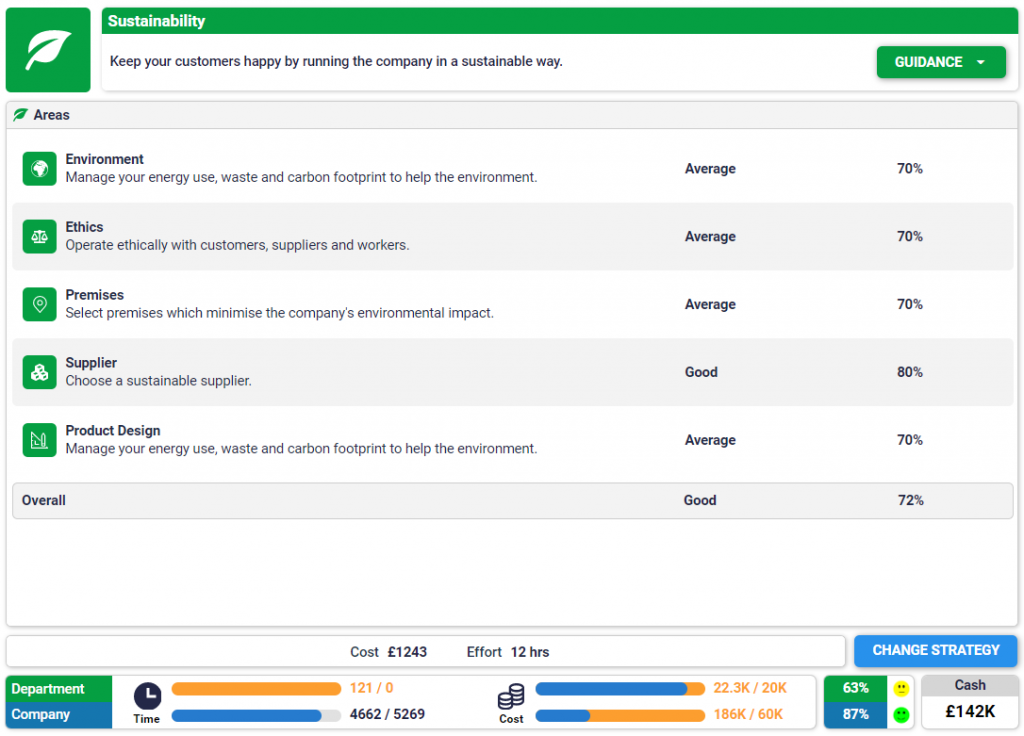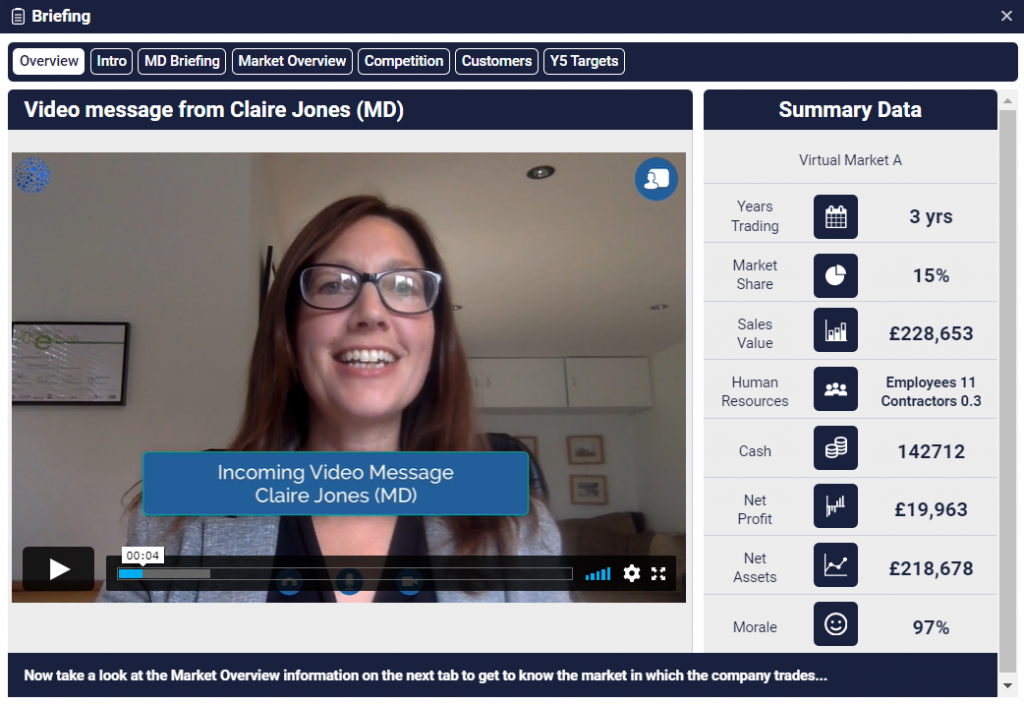 Help and Support
An advisor section gives learners a knowledge base of key business strategies and methods to achieve their goals. Each area within the online business simulation also includes: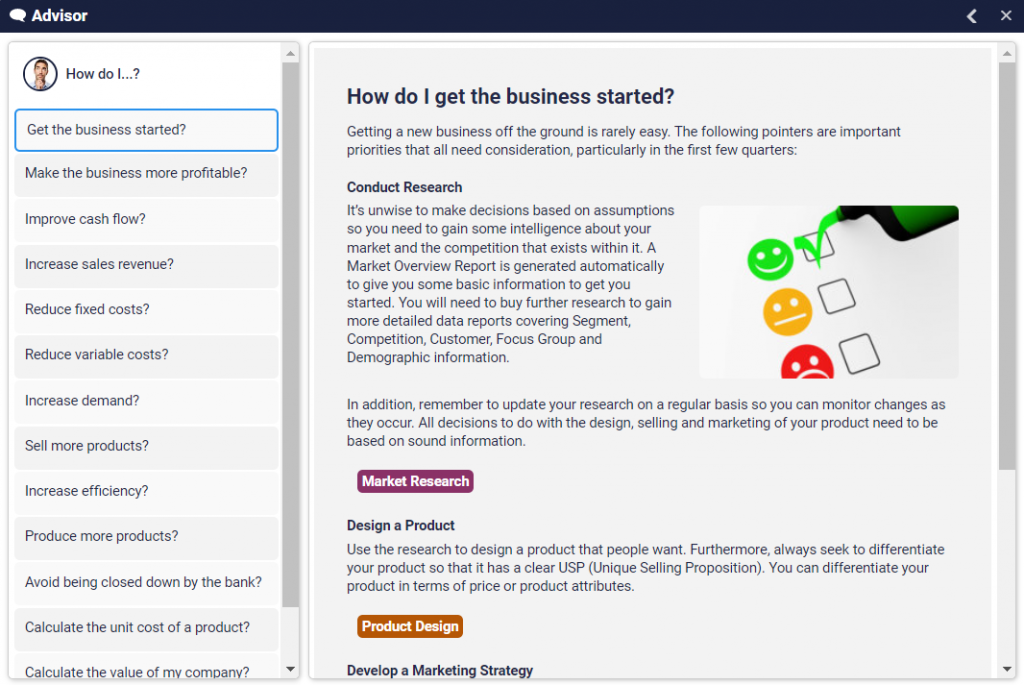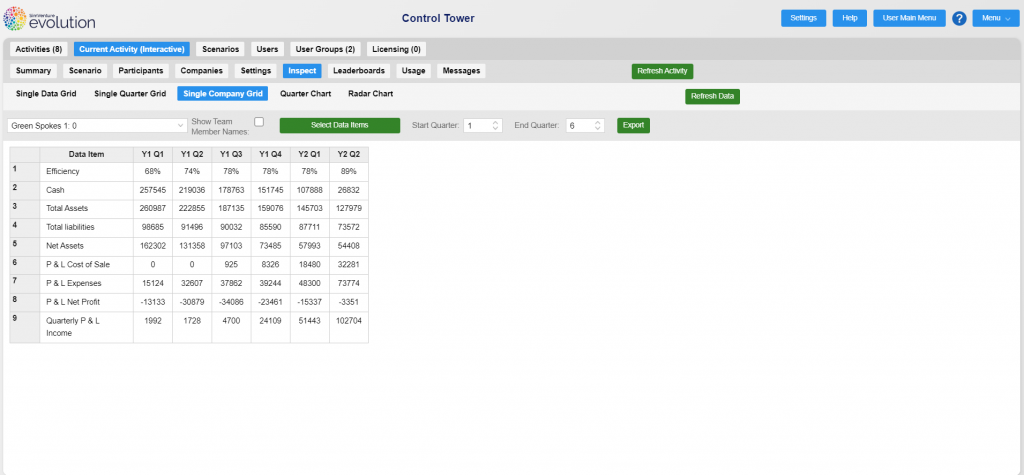 Control Tower
The Control Tower functionality within SimVenture Evolution allows tutors to setup and manage activities from a range of different scenarios. Learners are grouped together within the Control Tower and then linked to these activities. This functionality allows new learners to be added to the group and its linked activities.
Tutors can easily monitor and assess learner progress in considerable detail by accessing a wide range of reports and a leaderboard.
Accessing SimVenture Evolution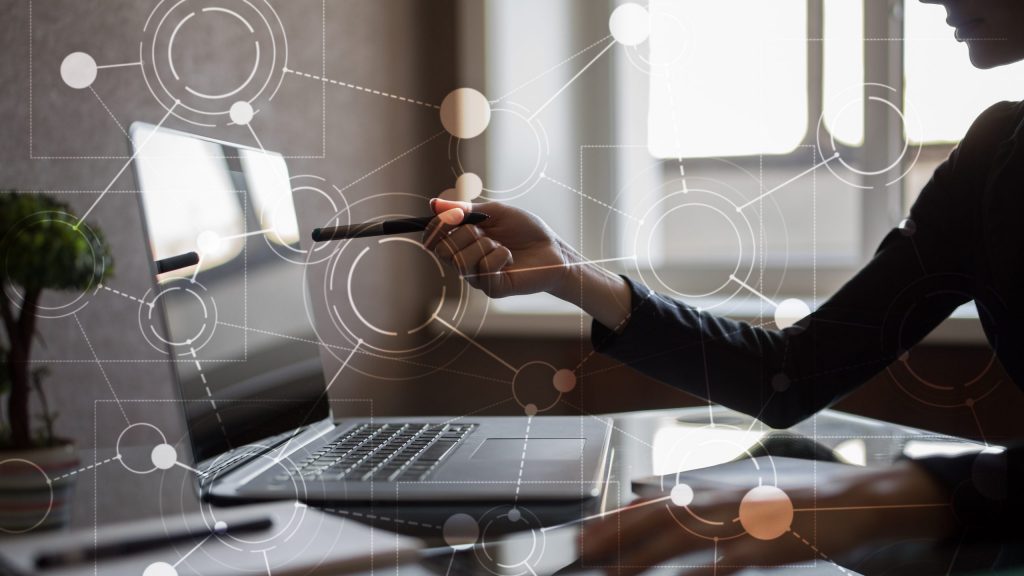 SimVenture Evolution runs within a browser on a variety of different platforms – PC, Mac or Tablet can all be used. No technical software installation is needed. Users simply log in to their account and they are ready to go.
Learners participate as individuals or as teams. As long as there is an internet connection any user can interact with the system wherever they are in the world.